What's Happening in Jerusalem?
Occasionally someone says something like, "There are so many needs right here in the United States. Why do you send the dresses and shirts you make to orphanages in other countries?"
After all, Jesus said, ". . . you will be my witnesses in Jerusalem, and in all Judea and Samaria, and to the ends of the earth." In other words our ministry should begin where we live.

Our 'Jerusalem'!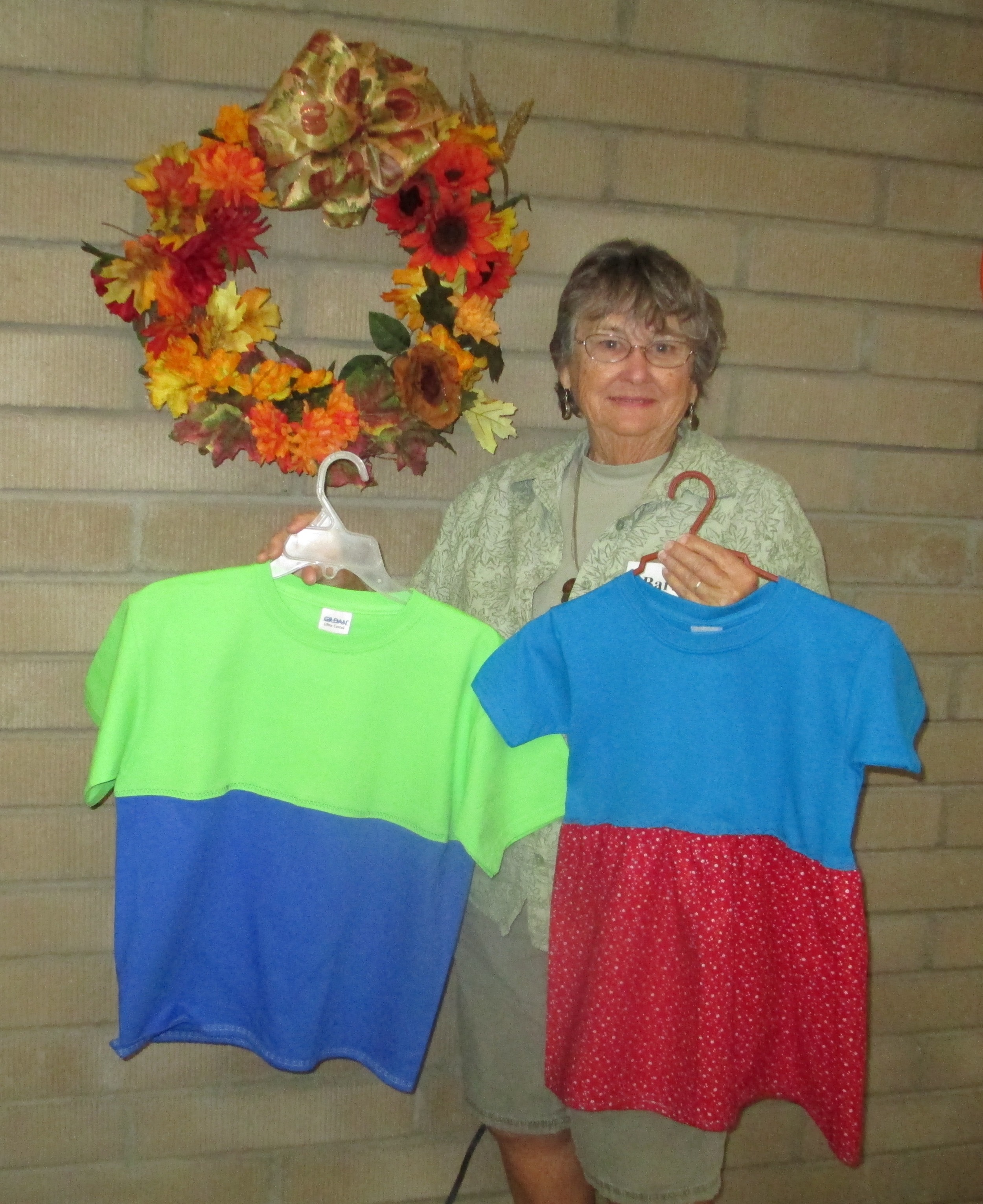 We do have a ministry right here in the East Valley of Phoenix, Arizona! Every time a dress is sewn, the upper half of the T-shirt is left. Several volunteers take these pieces home, add other interesting fabrics to them and make them into new dresses and shirts. Each of these women have schools and other ministries that they've 'adopted' to receive these outfits.
Barb, pictured above with a dress and shirt she made, says, "I gave away 124 outfits for the start of school this year. I have a friend who is now 90 years old, who started giving clothes to the Mesa schools. I just took over what she started."
"My ideas of how to 'remake' the cut off shirt into a new shirt or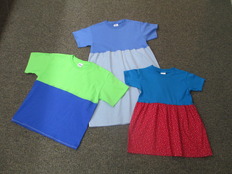 dress come from whatever fabric I have to work with. Many times women give me fabric to use so I seldom need to purchase new fabric."
"The clothes are given to the school nurse. Some she keeps in her office for emergencies and some she gives to children that she feels need them. Some children come to school in clothes that are not appropriate for the weather."
So, yes, we also serve our local community where there are also great needs!
Gigantic Garage Sale Coming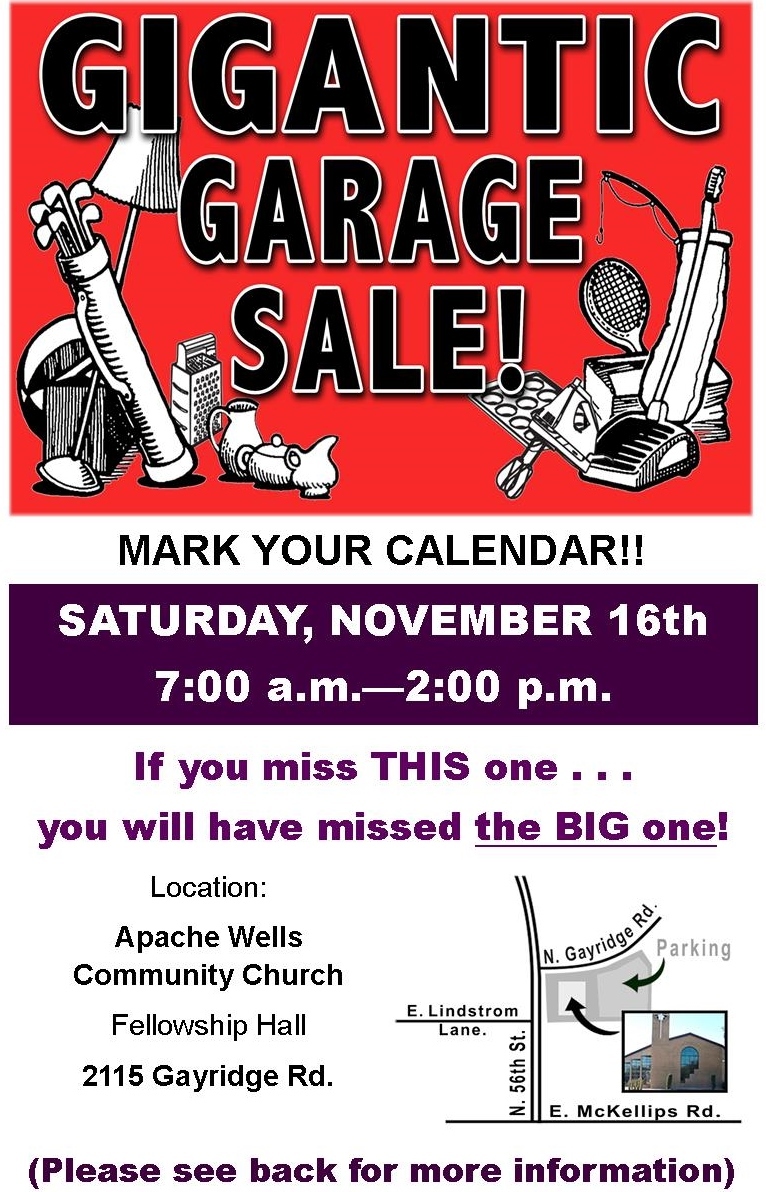 If you live in the East Valley
WE NEED YOUR HELP!
*Donations for this fundraising event will be received at
Apache Wells Community Church
at the following times:
9:00 am to 2:00 pm
Monday thru Friday, November 11th - 15th
If you're unable to drop off your items at any
of these times or need help moving larger items,
please call Sandra at 602-448-3360.
*Any and all donations will be accepted - household items,
CDs, DVDs, books toys, collectibles, antiques, furniture,
electronics, tools, and the list goes on and on.
After all, the wise old saying is
'One man's junk is another man's treasure'!
A tax deductible receipt will be given for all donations.

A short time ago, a friend gave me a copy of a poem by an anonymous author that describes why someone would want to be a volunteer with
Dresses for Orphans:
"On the street I saw a small girl
cold and shivering in a thin dress,
with little hope of a decent meal.
I became angry and said to God:
why did you permit this?
why don't you do something about it?
For a while God said nothing.
That night He replied quite suddenly:
'I certainly did something about it.
I made you.'"
Darlene Carpenter
Dresses for Orphans
3055 N Red Mountain, #133
Mesa, AZ 85207
darlene@dressesfororphans.org