A few weeks ago we celebrated the 90th birthdays of three of our volunteers. All three of these women have been faithfully coming to our sewing group for a long time.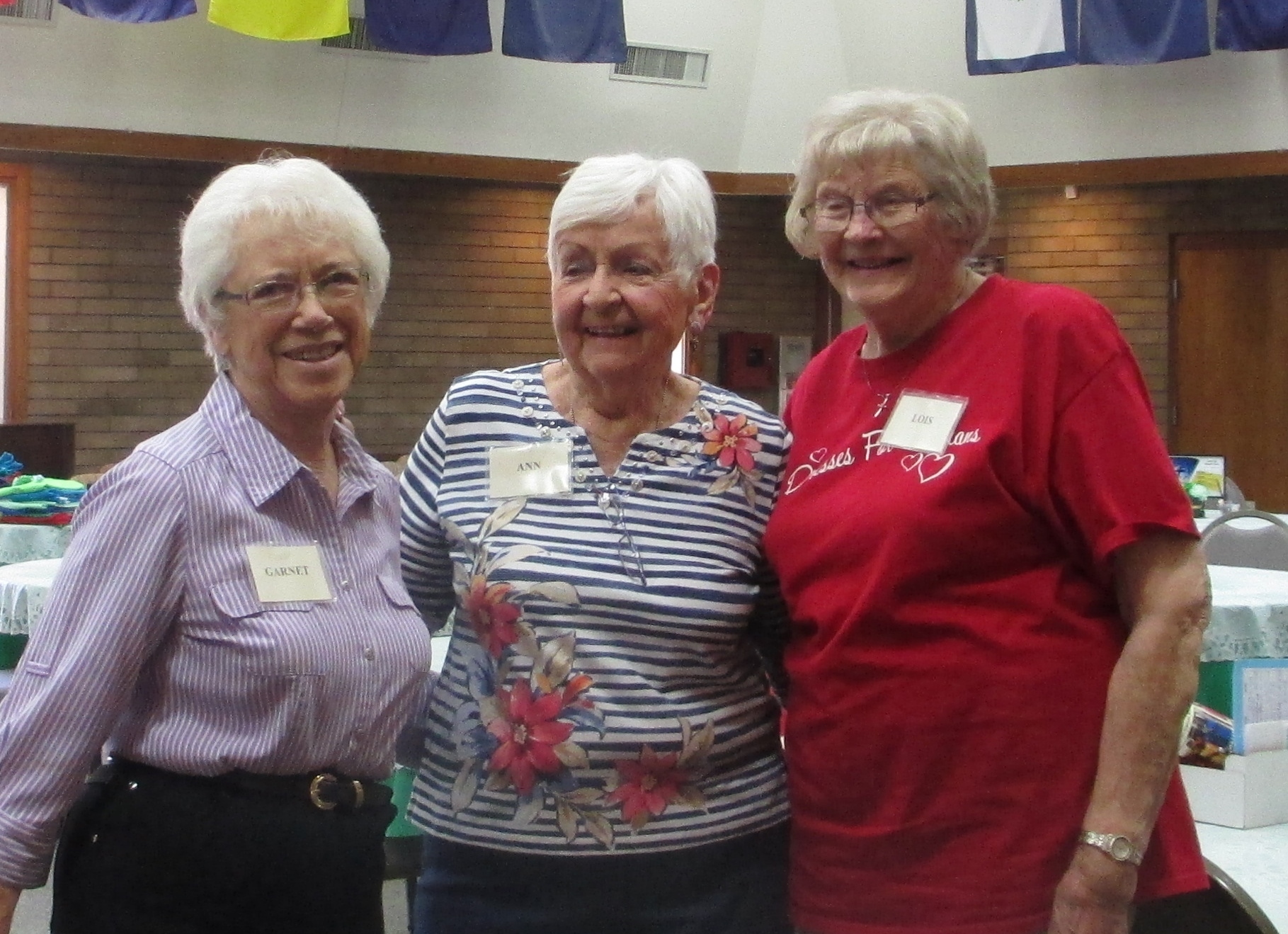 Garnet ( left) has been in charge of our pressing team. That means that not only does she stand and do the final pressing of the dresses and shirts, but she also makes sure that everyone else is pressing and folding correctly. Ann (middle) and Lois (right) both work on the team that uses the Accuquilt machine to make the heart and star appliques.
So, you may think, this is a nice story, but is there a point? Yes, there certainly is! You're never too old to be involved, volunteer and make a difference in the life of someone else!!
A couple weeks after the birthday party for these three great ladies, we had a new volunteer. Presley joined our team as our 'official runner'!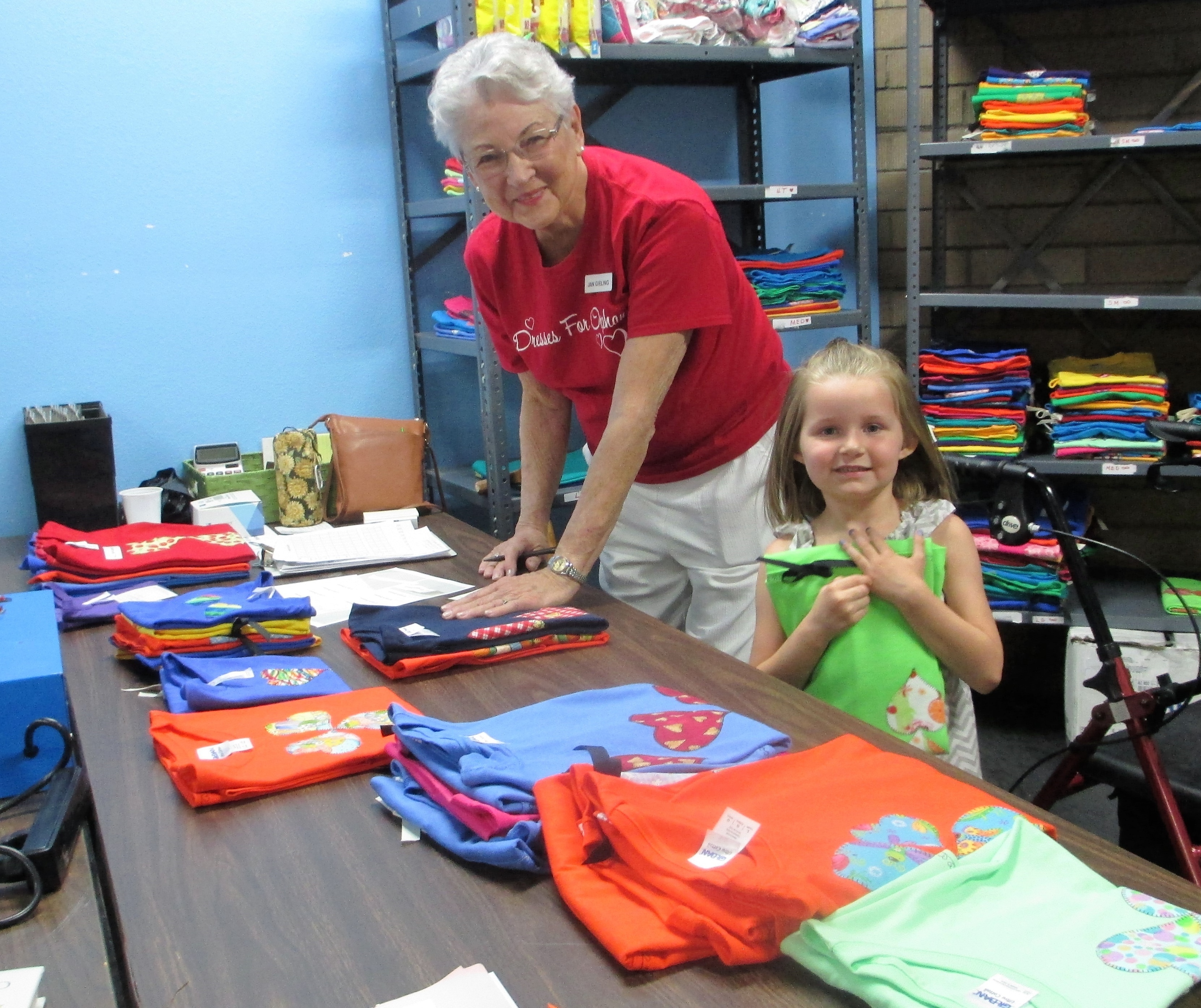 Presley is four years old and comes to our sewing session with her Grandma. She loves to run up and down the stairs to bring the finished dresses and shirts to Jan who keeps up our inventory.
Again, you may think, Presley is very cute but is there a point? Yes! You're never too young to be helpful and to make a difference for someone else. (As you can see in the corner of the picture, Jan must use a walker so it is impossible for her to run up and down the stairs to get the completed outfits.)
Great Need Orphanage - Uganda
A few weeks ago we sent 55 outfits to Uganda for the children at Great Need Orphanage Home. This is a picture of some of these kids and you can see one of the packages of dresses and/or shirts at the bottom of the picture.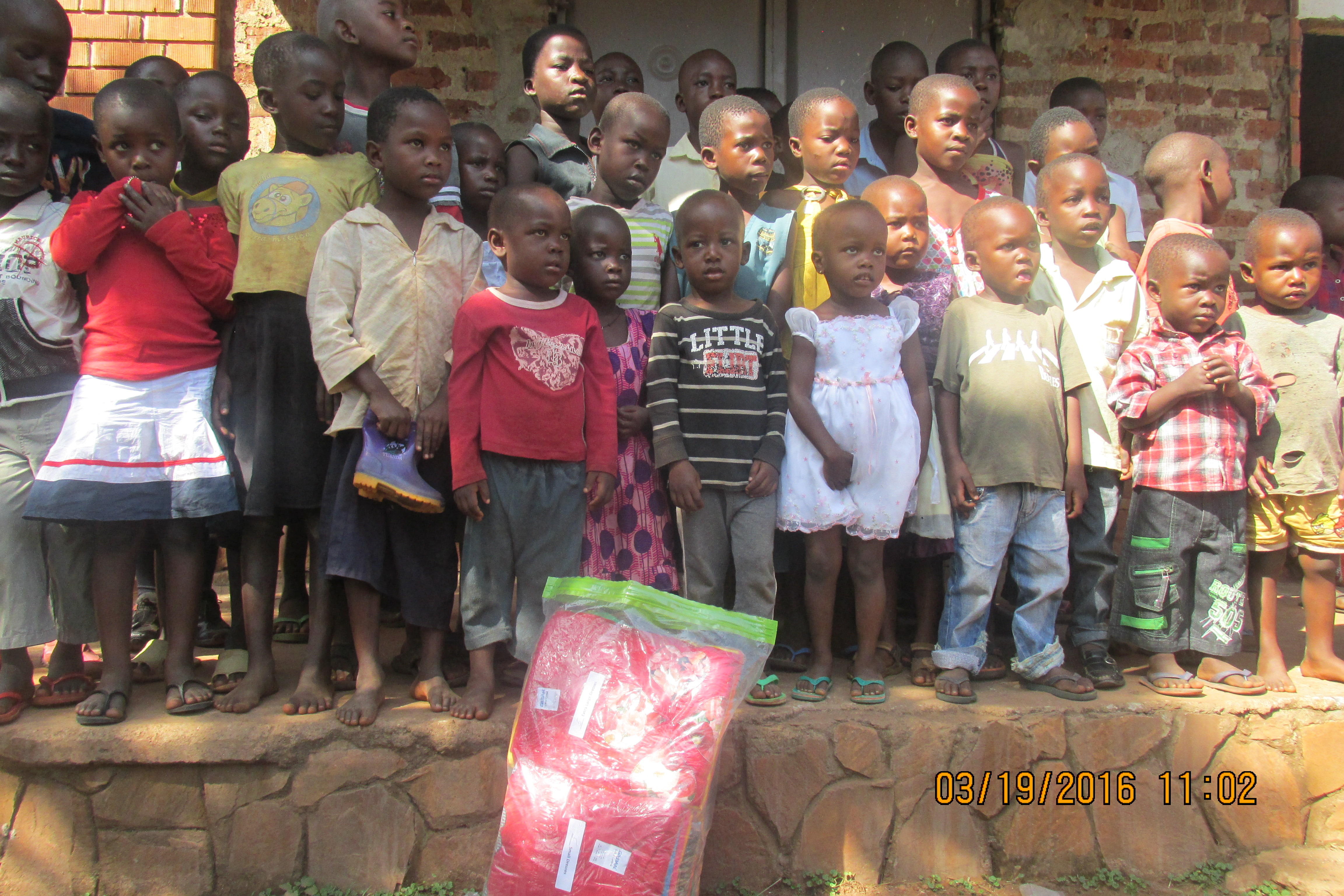 A few days ago, I received a letter from one of these kids - a girl who I would guess to be about 10 or 12 years old. It was written on lined notebook paper with perfect printing. It said:
'Praise God and how are you doing? On behalf of great need orphanage home uganda we would like to thank you for love and care towards us. Thank you for the gifts of the clothes you sent to us through Pastor Billy and Joy and we thank you so much Pastor Moses the director of great need ministries Uganda. He is a good and faithfully man of God and we pray for him always that may God bless him.
It's our prayer that may God bless you and enlarge
your territories and please we would like to welcome you to visit us in Uganda to encourage us even to love us and please continue to pray for us.
Dear Mum Gramma convey our love greetings to all dresses for orphans members and may everyone who works hand in hand with you. May God bless you.
On behalf of great need orphanage homes - yours faithfully - Noinbogi Esther
Darlene Carpenter
Dresses for Orphans
3055 N Red Mountain, #133
Mesa, AZ 85207
480-807-2672
darlene@dressesfororphans.org
Dresses for Orphans is a nonprofit, 501(c)(3) ministry. All gifts are tax deductible and go directly to buy the supplies to make the dresses and shirts. It is an all-volunteer ministry!