In This Issue

Latest Heartsong Presents Release
Just released: book three in my Horsemen of Cross Roads Farm series,
A Horseman's Hope
.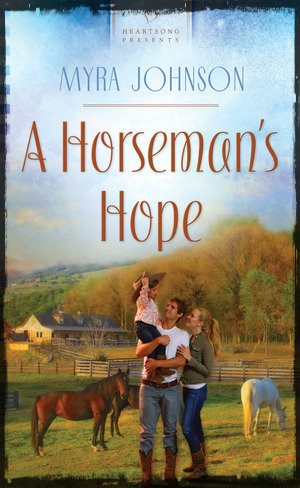 From the back cover:
Grace Lorimer is too busy for a relationship. And love is definitely out of the question while she works her way through college to earn her occupational therapist certification. Besides, her mother's string of failed relationships and broken promises prove romance is not worth risking her heart—even when she begins to care deeply for single dad Ryan O'Keefe.

Four years after his girlfriend, Shana, became pregnant, Ryan still can't believe he's a father...and can't imagine being anything else. His daughter is the light of his life. Now if only Shana could embrace motherhood and the three become a real family....

Then Ryan receives shocking news about Shana, and his world is torn apart as he faces losing his daughter. Suddenly old feelings for Grace resurface, but is a whirlwind marriage of convenience the answer?
Available from
Harlequin Bookstore
or
Harlequin Reader Service
. Also on
Amazon.com
and other online bookstores, as well as in some WalMarts and selected retail outlets!
Previous Release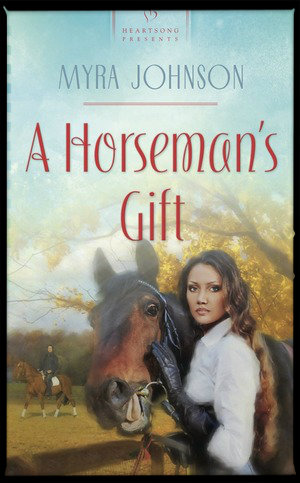 My apologies to anyone who has had trouble finding this book online. A publishing error occurred with the ISBN, but you should be able to order the book through
Harlequin Reader Service
1-800-873-8635
Latest reads
Hi, Myra,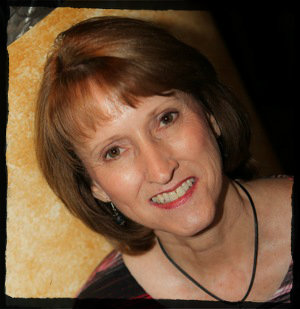 Happy 2013! Thanks for welcoming me into your inbox, and always feel free to email me with comments or suggestions!


An Empty-Nester Christmas

Christmas 2012 was very different for us--the first time we can recall without any of our family nearby with whom to celebrate the season. Our missionary kids, of course, were far away in Ethiopia. Our Arkansas kids had come for Thanksgiving week, which meant this was their year to spend Christmas with our our son-in-law's family.

And these days, with an aging, epileptic doggy to care for, it's getting harder for us to travel. Detailed arrangements with a pet-sitter must be made, not to mention the extra expense!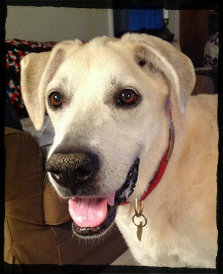 So this Christmas we kept things pretty low-key. We enjoyed participating with our vocal and handbell choirs at church services, and some dear friends, also empty-nesters, invited us over for Christmas brunch. Though I greatly missed having kids and grandkids around for the holidays, I have to admit the quieter celebration brought a special joy of its own.

Abingdon Press Historical Romance Series Update

Whisper Goodbye, the second book in my post-World War I historical romance series for Abingdon Press, is now in my editor's hands. I began drafting book three, Every Tear a Memory, shortly before Christmas, so it's well under way. I'm currently awaiting edits on book one, When the Clouds Roll By, which is slated for release next fall.

These stories, set in Hot Springs, Arkansas, portray young couples attempting to find their way amidst all the changes wrought by the war. Some face physical challenges, others emotional or spiritual, and each must learn to trust in the healing power of God.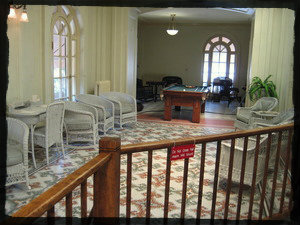 Sitting room in Hot Springs' Fordyce Bathhouse





Announcing winners!



Thanks to everyone who emailed to share their thoughts on series vs. standalone novels. The winner of my drawing is Sharon Miller! Sharon, you have the option either to have a supporting character named for you or to name a supporting character in my work-in-progress, which is Every Tear a Memory, book 3 in my Abingdon Press historical romance series. Sharon, drop me an email and let's chat!

In addition, I'd like to congratulate new reader Lisa Wright, the winning bidder in a silent auction benefiting The Sandbox, a Charlotte-area organization that supports families of children who have cancer or other life-altering diseases. Lisa won all three donated copies of my novel One Imperfect Christmas, along with the opportunity to name three characters in my work-in-progress. So "Abby Wright," "Madison Maynard," and "Lillian Zongrone" will also have supporting roles in Every Tear a Memory.

This is my first time to try the "My One Word" focus, and the word I chose is COMPLETE. If you haven't visited the My One Word website or read the book, do take a look! From the description of the book: "Choose just one word that represents what you most hope God will do in you, and focus on it for an entire year. This single act will force clarity and concentrate your efforts."

If you'd like to read my Seekerville blog on My One Word, you can find it here.



January 18, 2013, ACFW Blog, "Get Moving." Some tips for
how to use GOAL-MOTIVATION-CONFLICT-RESOLUTION to get your you-know-what away the computer to exercise something other than your brain cells.

January 24, 2013, Seriously Write Blog, "A New Year, A New Plan." Need some motivation to stay the course for the year ahead? Here you'll find a few thoughts to inspire you.

February 11, 2013, speaking at Men in Mission Valentine's dinner, Christ Lutheran Church, Charlotte, NC. "Ever wonder what a writer's life is really like? Myra will talk about her writing journey, what goes into the publication of a novel, and why she writes Christian romance."

February 12, 2013, my usual day to blog in Seekerville. (Or sometimes Grammar Queen steps in to sub for me--you just never know!)