Featured Fellows


Successes and Achievements


Check out our new section! Mellons in the Spotlight

Career Opportunities
Upcoming Kickoff Events

Atlanta- May 23
Boston- June
Email mmfpn@woodrow.org to receive an invitation to the Atlanta or Boston Kickoff Events!
There are less than 2 weeks left to win a gift card!
Enter the MMFPN Video or Photo Essay Contest to win prizes and to be featured in a future newsletter!
Click here for more information!
The
MMFPN Chicago Kickoff was a huge success!

Thank you to all who attended!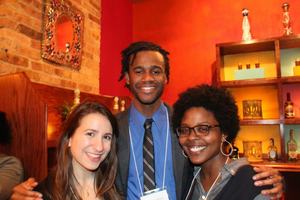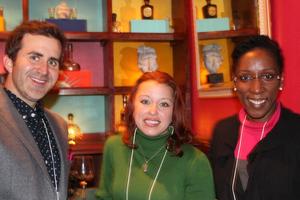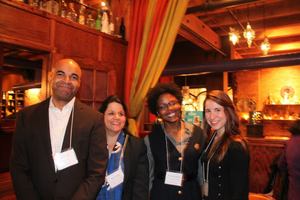 Dear MMUF Fellows:



We are pleased to share with you the May issue of the MMFPN monthly newsletter!







This month's newsletter will focus on the following themes: Asian/Pacific American Heritage Month and Mental Health Awareness Month.





We featurd three fellows who are doing extraordinary work in each field.

Check out our

Mellons in the Spotlight section featuring Mellon alumnus Jerry Wolf starring in his new upcoming film, Four Winds.



If you have any content to share for the month of June

,

please feel free to submit your contribution by clicking on "Contribute to the June newsletter" link below.







Remember, "once a Mellon, always a Mellon!"





MMFPN Staff,



Dr. Caryl McFarlane
Senior Program Officer
Mellon Mays Programs and Pickering Fellowships


mcfarlane@woodrow.org



Evita Alpheaus
Program Associate
Mellon Mays Fellows Professional Network


alpheaus@woodrow.org



Courteney Ervin
Program Assistant
Mellon Mays Fellows Professional Network


ervin@woodrow.org