Featured Fellows


Successes and Achievements


Check out our new section! Mellons in the Spotlight

Career Opportunities
Update concerning the Boston Kickoff Event
The Boston Kickoff Event has been postponed until September.
Check the August issue for the exact date and to receive an invitation via email!
Keep us up-to-date about
what's going on in your life
Have you gotten married? Moved in the past year? Changed your email address?
Update your contact information by
clicking here!
Click here to join us on

Facebook

and

Linkedin

!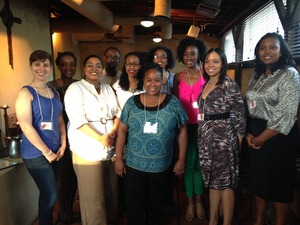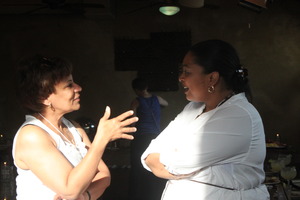 Dear MMUF Fellows:



We are pleased to share with you the MMFPN June newsletter!





This newsletter will feature fellows who reside in the Northeast region. In fact, several of the upcoming newsletters will be focused on fellows who reside in each of the seven regions.







We feature three fellows who are doing extraordinary work in their given fields.

Check out our

Mellons in the Spotlight section featuring Mellon aluma Julia Fernandez showcasing her art exhibit titled, Chicanos (re) Imagining Zapata.





If you have any content to share for the month of July

,

please submit your contribution by clicking on "Contribute to the July newsletter" link below.






Remember, "once a Mellon, always a Mellon!"





MMFPN Staff,



Dr. Caryl McFarlane
Senior Program Officer
Mellon Mays Programs and Pickering Fellowships


mcfarlane@woodrow.org



Evita Alpheaus
Program Associate
Mellon Mays Fellows Professional Network


alpheaus@woodrow.org



Courteney Ervin
Program Assistant
Mellon Mays Fellows Professional Network


ervin@woodrow.org