Participation is free of charge.

However, for organisational reasons, all participants should register.
Online Registration System >>>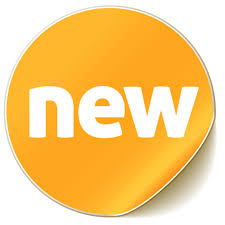 Talk Abstracts - Meeting Brochure
14:30 – Welcome Coffee and Registration
15:00 – Invited Lecture - Annalisa Pastore (The National Institute for Medical Research, London)
"The role of Structural biology in understanding molecular machines: the example of iron-sulfur cluster biogenesis"
15:45 – New technologies - Stephen Hague (Bio-Rad Laboratories)
"The third generation of PCR. Overview and Applications"
16:00 – Refreshment Break
16:30 – Renato Ostuni (European Institute of Oncology – IEO)
"Latent enhancers activated by stimulation in differentiated cells"
16:50 – Lavinia Casati (University of Milan, Department of Pharmacological and Biomolecular Sciences)
"Androgen receptor activation by polychlorinated biphenyls: epigenetic effects mediated by the histone demethylase Jarid1b"
17:10 – Beatrice Bodega (Istituto Nazionale di Genetica Molecolare – INGM)
"Aberrant epigenetic regulation by Dystrophin-nNOS-HDAC2 pathway impairs LINE-1 dynamics in Duchenne Muscular Dystrophy"
17:30 – Kamal Kishore (Center for Genomic Science of IIT@SEMM, Istituto Italiano di Tecnologia – IIT)
"methylPipe: an R package for the integrative analysis of DNA methylation data"
17:50 – Network Coordination Meeting
18:00 – Social time with Wine & Pizza.