Join us this month during our AVIXA CTS certified online training courses designed to provide in-depth knowledge of PureLink's latest IP video and digital signage solutions. The upcoming webinars will include tutorials on the newly added VPX Video Wall Configuration Module, as well as MPX Network Control API for enhanced device discovery and management.

Attendees will be eligible to receive (1) CTS Renewal Credit upon completing one of the following courses: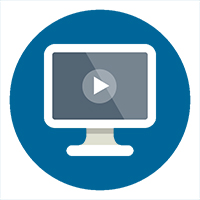 VIP & VPX: Comprehensive Solutions for A/V & KVM Over IP provides attendees with an overview of the VIP Series encoders and decoders, including the VIP-300H-U Ultra HD/4K IP Video System, comprehensive training on the intuitive VPX IP Video Management Software, as well as an introduction to the new PureStream™ VIP-NET series of network switches.


Understand the requirements to identifying network needs for A/V over IP system design

Understand subnet masks and IP addressing

Understand network switch requirements such as IGMP, JumboFrame, VLAN, and more

Receive training on the setup and operation of the Video Wall
configuration module
NEW
COURSE SCHEDULE

VIP & VPX: Comprehensive Solutions for A/V & KVM Over IP

(CTS)

Wednesday | Feb. 7, 2018 - 2:00 PM (EST)

Thursday | Feb. 8, 2018 - 9:00 AM (EST)

Tuesday | Feb. 20, 2018 - 9:00 AM (EST)

Wednesday | Feb. 21, 2018 - 2:00 PM (EST)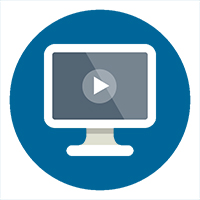 MPX Complete Digital Signage Solutions is a webinar series designed to provide attendees with in-depth training on our MPX digital signage players, as well as the intuitive MPX Software for content and device management. The MPX webinar series is composed of a product and technology overview session, as well as a complementary, in-depth training on content/campaign creation and system management.
Attendees will:


Understand the functionality and performance of MPX digital signage players

Understand functions and operations of the MPX CSM Software

Be able to design, install, set up, program, and operate MPX digital signage solutions

Be familiarized with remote control and data push using MPX Network API
NEW
COURSE SCHEDULE

MPX-100 II & Server Management Software: Overview of Operations

(CTS)

Monday | Feb. 12, 2018 - 9:00 AM (EST)

Monday | Feb. 26, 2018 - 9:00 AM (EST)

MPX-100 II & Server Management Software:

Complete Campaign Creation & Scheduling

Thursday | Feb. 15, 2018 - 2:00 PM (EST)