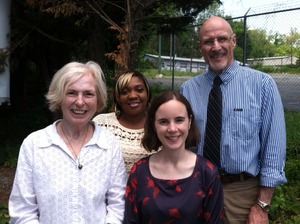 Our Circle - Recruiting Allies
The Asheville Buncombe Community Christian Ministries (ABCCM) is proud to be facilitating an innovative program called Our Circle. We are looking for caring individuals from our community who would like to be Allies (friends) for young parents; or provide childcare during meetings; maybe provide meals for meetings; or, serve on our Guiding Coalition, serve as facilitators for our training sessions; or many of our other possibilities.
The young parents we are working with are ages 16-24, (mothers, fathers, or both, who have custody of their child[ren]) who are living at 200% of the poverty level or below. The aim of the program is to help the parents further their education and training in order to get better paying jobs. The hope is that with further education and help from the ABCCM Our Circle staff and the Asheville-Buncombe County community, they will be able to provide for their families without having to rely on public assistance.
Our Circle is currently training its second group of young parents. Parents are working through an eight-week Work Readiness program that helps them build confidence and learn skills which will better prepare them for the workforce. A second group of Allies is working through a program that will better prepare them to befriend our young parents in their life journeys.
We will hold our next Ally Information meeting on July 24, bot 6:00pm, at 207 Coxe Avenue for anyone who is interested in learning more about Our Circle or who wants to become an Ally. Please bring your friends and family! Refreshments will be served!
Our next Ally Training Session will begin the week of July 30. If you have questions, please contact us at 828-259-5310 or
sara.varnado@abccm.org
.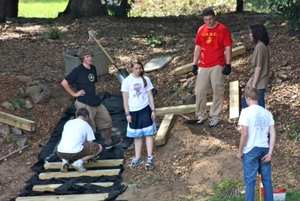 A Place of Peace and Prayer
Asheville Youth Mission has been partnering with the VRQ for the past 3 years. We have prepped lunches, sorted food, done yard work, hauled mulch, worked in the garden, played bingo, tye dyed t-shirts, and much more. Every experience with the VRQ has been unique and beautiful.

Two years ago, AYM and the VRQ saw a need for a quiet place for the men to relax and commune with God. There is so much that goes on in and around the building, that sometimes it is hard to find a quiet place to pray. A raised area in the back was transformed with mulch, rocks, benches, and a carefully placed gazebo. The prayer knoll was born.

Now this once empty area is a beautiful, quiet place set apart for the men. When you sit on the knoll, you can't hear the cars on Tunnel Road or the noise coming from the building, all you can hear are the birds chirping and the river gently rolling by beside you. The VRQ saw a need, AYM had the volunteers, and now the prayer knoll is perfect for anyone needing a little space and a quiet place to talk with God.

I have been lucky enough to be at the VRQ many times leading groups. The most amazing part of the AYM-VRQ relationship is not the manual labor being done (although that is incredibly important). The most important part is lunch time when groups are given the opportunity to eat lunch with the veterans. This moment where the kids get to spend time with the vets, eating lunch, sharing stories, is where God dances. The spirit of God is passed between new friends. Christ creates relationships and renews weary souls.

The relationship between the VRQ and AYM has been one of change, collaboration, and celebration. Through creating and maintaining a prayer knoll, playing bingo, or sharing a conversation, we have created a lasting relationship, friendships grounded in God's love, and growing with the power of the Spirit.
Rachel Pence
AYM

Filling A Void at the Thrift Store
In the interest of full disclosure, I should explain that my original involvement with the ABCCM Thrift store was meant to be part of a punishment. I got into some legal trouble, and one of the things required of me was to perform 24 hours of community service. That being said, I did not start out at ABCCM as the most willing, enthusiastic, dedicated volunteer. I don't mean to say that I was negative, just that someone in a different position might have been more committed than I was.

When I walked in the door for my first day of volunteering, any apprehensions I was holding were immediately removed. TL greeted me with an open heart. He didn't seem to see me as some sort of criminal, or someone he needed to punish. Instead, he just seemed glad to have another body on the floor, ready to work. He made a point of introducing me to everyone, and showing me around the store, as he would any other volunteer. The welcoming attitude at ABCCM was astonishing to me. I hadn't expected to feel welcomed, much less valued-- but I had been wrong about those things.

Seeing the clothes room the first time, I was a little shocked. I had no idea where to even begin. I really appreciated feeling free to experiment with different systems of organization and ways to display clothes, but I couldn't even begin to imagine getting the room into any kind of sensible order. On the first day, I didn't get much done. I didn't know where to put things, or how to sort out what went where.

Things really changed the second time I came in though. Another volunteer, Debbie, had come in with such incredible creativity and enthusiasm. She worked magic on the room-- transforming it from an oversized closet, into something akin to a boutique. With Debbie's vision and my penchant for organization, we had soon turned the room into something far beyond what I imagined the room could become. We were given such independence, and allowed to trust our judgement. That freedom, combined with how appreciated I felt, decisively changed "community service" into "volunteering" for me. There was a personal sense of enjoyment, too. Something about putting things in the right place is peaceful, and soothing, almost meditative. Leaving the store every day with a sense of accomplishment, as well as new ideas for how to continue the project when I came back next, bolstered my commitment.
It wouldn't be totally true, however, to say that every minute was perfect. There are moments when putting the clothes room in order feels like swimming upstream. Sometimes, just as I finish doing something nice, a customer will come and mess it up. Sometimes, other volunteers make changes that I personally wouldn't make. I'm learning, however, to allow the room to be fluid and for changes to be made is part of what keeps me coming back. If it were possible to finish organizing the room and to get it into perfect shape and never have it change, then there would be no reason for me to keep coming in.

In my teaching classes (did I mention I'm a teaching student at UNCA?), we have been talking about the five basic human needs-- physical survival, love and belonging, power, freedom, and fun. The work I do at ABCCM meets all five of those needs. The need for survival is met because I am in a comfortable, safe environment. My need for love and belonging is met by TL and his wonderful staff of veterans, who are more than just friendly-- they are actively interested in my life, and seem to care for me as a person. I feel empowered when I see the accomplishments I can make in just a few short hours. My freedom need is met because I am free to explore and take risks with the clothes. I am free to experiment with what will work and what will not. Finally, my need for fun is met because of the light-hearted environment that is cultivated at ABCCM. I can think of few other places in my life where all five of these needs are addressed almost all the time.

It is because TL works so hard to create an environment where all of these five needs are met that I have chosen to continue volunteering at ABCCM despite the fact that I have completed my required community service hours. I personally feel that I have gained an invaluable new community in ABCCM, and that volunteering here has filled a void in my life.

Spring
Thrift Store Volunteer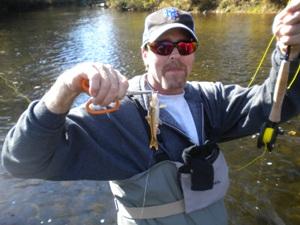 The van ride back to the Veterans Restoration Quarters was animated. The guys that hadn't nodded off were still going non-stop about the fish they caught when they pulled to a stop at their temporary home. The ones that got a way and the obligatory "mine was bigger than yours" arguments. A very good result indeed.
The evening before they had received their diplomas for completing the inaugural presentation of Fly Fishing 101, a six week program on the basics of fly fishing put together by Ryan Harman and Alan Folger. Ryan is a lifelong fly angler, member of the NC Fly Fishing Team and the Western North Carolina Program Lead for Project Healing Waters. Alan too is a life long trout angler and the national coordinator of Trout Unlimited's Veterans Service Program.
This all started two months earlier when Alan ran into his friend Jeff Miller of Honor Air fame while shopping at his neighborhood Lowe's. What started as a friendly "How you been?" encounter turned into an excited and extended conversation. Jeff was the driving force behind the Honor Air flights that have taken hundreds of area WWII veterans to Washington to view the WWII memorial in recent years and Alan expected to hear the latest news about the last flight but instead he heard about the VRQ. Jeff couldn't stop talking and Alan wouldn't let him.
Jeff explained that a few years ago the ABCCM purchased a Super 8 Motel just down the road from the Asheville VA Medical Center to house the area's homeless veterans. He told Alan that the facility houses 230 residents in a two year program to serve the special needs of homeless veterans, including the disabled. He said the place provides intensive training, life skills and specialized employment services for veterans and that they receive full access to medical care, dental care, pharmacy and medication assistance as needed.
For the past three years Alan has volunteered with the local Project Healing Waters program led by Ryan at the VA Medical Center, and the thought of expanding the program to a different segment of the veteran's population was exciting. He shared the idea with Ryan and the two of them got to work preparing the six week agenda. Covering everything from casting to fly tying, the gear used, the various trout varieties and their habits, to basic entomology, water reading and cold water conservation, they put together a program to introduce the veterans to the sport of fly fishing
When the course concluded on Sunday, October 23
rd
volunteers from the Pisgah Chapter of Trout Unlimited joined Alan and Ryan to handle the guide duties for the veteran's first outing. They met at Davidson River Outfitter's shop in Pisgah Forest, NC where proprietor Kevin Howell had set aside his entire trophy water section for the day's fishing. After a quick sausage biscuit breakfast the vets began the unfamiliar task of gearing up. The early morning temperature was a bit frosty and their bulky coats and jackets didn't help matters any as they squeezed into the waders and boots generously provided by Kevin and other area fly shops. One of the vets, Harry, had a complaint right off the bat. "Why are these wading boots wet already?" he said as he laced them up over his socks. Ryan and Alan knew that a lot of modification was going to be needed before formally publishing
Fly Fishing 101
for distribution, but they figured that most students would know that the waders go on first! Guess not. Harry would later redeem himself in fine fashion.
As the temperatures warmed up so did the fishing and the fishing was fabulous, with almost every vet landing his share of the Davidson's beautiful and large Rainbows and Browns. With the brand new fly rod and reel outfits that they received with their diplomas the night before, they put their recently learned skills to good use. Many of the trout caught measured well over twenty inches. And not to slight the other guys from the VRQ who shared the water on that crisp October day, but "put the waders on first" Harry out-fished them all. This Pennsylvania native landed four of the prettiest Rainbows that any of the guides had ever seen. Were Harry and his buddies spoiled rotten to catch such fish on their very first outing? Absolutely, and the members of Trout Unlimited that volunteered for this groundbreaking Project Healing Waters program wouldn't have had it any other way.
---
Upcoming Special Events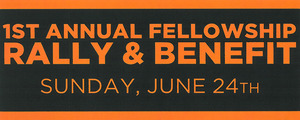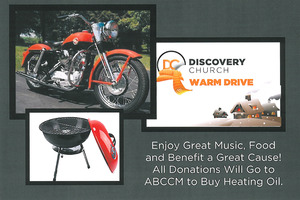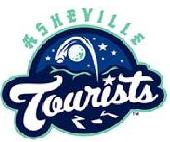 Take Me Out to the Ball Game!
Great opportunity for families, youth groups, Sunday school classes, or a church outing. This year the Asheville Tourists has opened up new fundraising for non-profits in which ABCCM is proudly participating. We have General Admission tickets available for any home game (except July 4
th
and Thursdays). ABCCM will be selling the tickets for $6 adults and $5 children/seniors with a portion of the proceeds coming to ABCCM.
---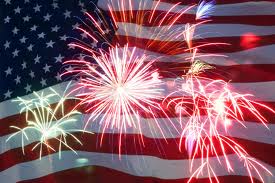 Annual Veteran's Benefit
ABCCM in conjuction with the Asheville Tourists will be holding our Annual Veterans' Benefit on Wednesday, July 4th. We have a limited number of tickets available and they are $8 each(which is a $2 savings per ticket). This will be a sold out game with great fireworks.
---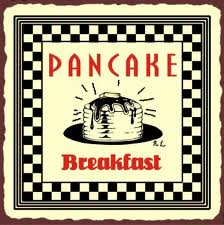 Join us on Saturday, July 28th from
8-10am for a Pancake Breakfast at Fatz Cafe on Smokey Park Highway. The cost is $7 per person and tickets can be purchased at the door. All proceeds benefit the Hominy Valley Crisis Ministry.

---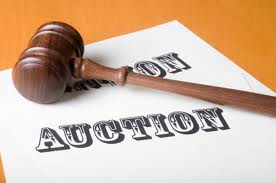 Sharing Affair Auction
This year we have made some exciting changes to our annual event.
The auction will be held on
Saturday, August 18th at
New Life Community Church,
1417 Riverside Drive.
We will begin at 4:30 with a
"Mountains to the Sea" dinner plus silent auction. Tickets are $20 per person or $35 per couple. At 6:30 the live auction will begin. This will be a time that friends of the Ministry can come together, enjoy a wonderful meal and great fellowship
while helping our neighbors in need.

Please help make this event a huge success! We are looking for churches to put together theme baskets. If you own a business consider, consider how you might help with a donation. And please plan on attending. It will be a night of good food and great auction items.

Click the option below to learn more about this great event!
---

Click here for more information on
the auction and other upcoming
ABCCM Special Events. Or call Cheryl Wilson at 259-5300.
Email Cheryl