Vision and Hearing Impaired Group
Shelby County School Vision and Hearing Impaired Summer Camp from Colonial Middle School visited Davies Manor on June 10th with 54 students, teachers and aides. They toured the manor house and grounds, visited our kitchen garden, met our hens Ms. Ellen and Rocky, and our special guests for the day, Toffee and Buttercup, two very sweet goats owned by our neighbor Kathryn Miller from Blackberry Farm in Morning Sun. They also visited the Plant-A-Row Garden where they got to sample some veggies and learn about organic gardening from Susan Phillips and her volunteers from Memphis Area Master Gardeners.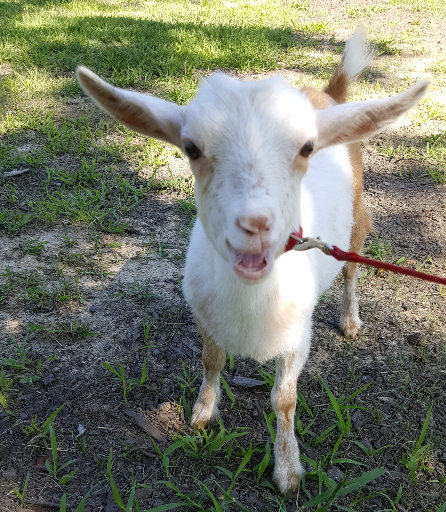 Toffee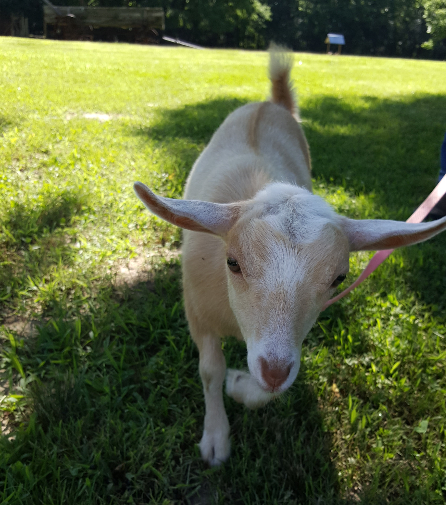 Buttercup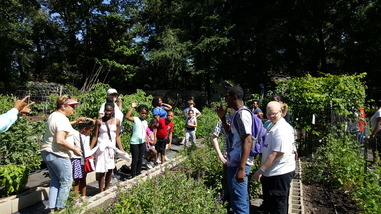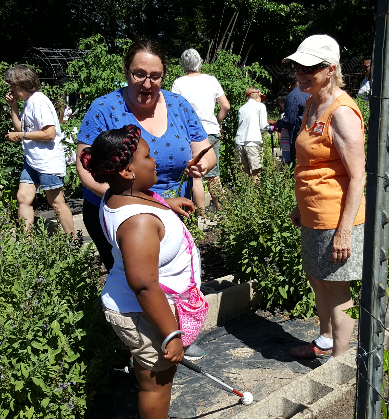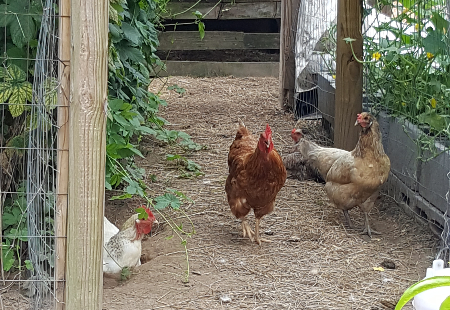 Della, Red, and Goldie

Keyhole and Three-Sisters Gardens
We have recently incorporated two traditional planting styles into our garden plan: a keyhole garden and a three-sisters garden. The keyhole garden is traditionally an African style of planting, as it is beneficial in hot, dry places. It is designed to hold moisture, and utilizes a central compost pile to add nutrients to the soil. The three-sisters garden is a traditional Native American planting style, in which corn, beans and squash are planted together in a mound.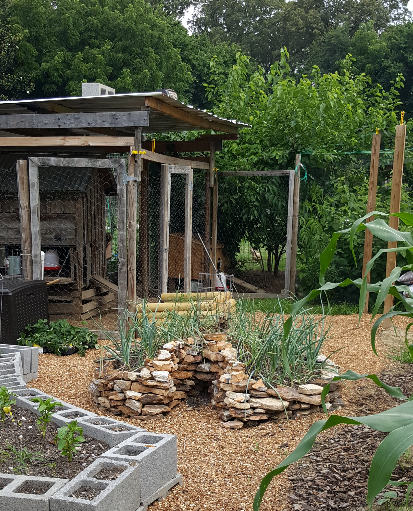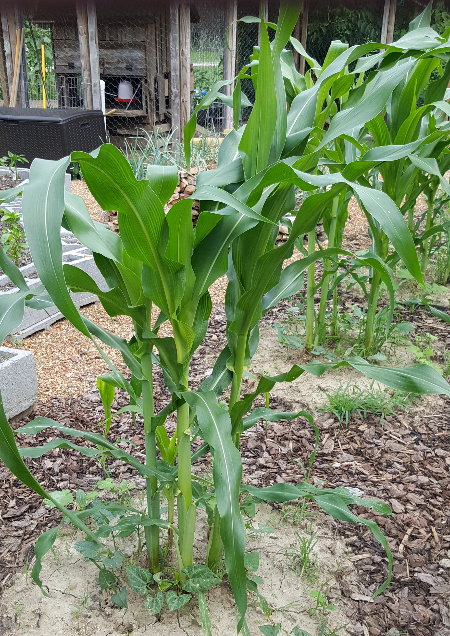 In Memoriam

Hattie Childress passed away on June 14th at the age of 92. Hattie was an accomplished quilter, and showed her quilts at the Brooks Museum and Gallery Ten Ninety One, among others. She regularly sold her canned goods at our annual quilt show, and made the best chow-chow that you've ever tasted. Hattie will be greatly missed.

• Our Pioneer Wedding exhibit is currently up! The exhibit includes dresses from the Woodruff-Fontaine house, along with period dresses and decor. The exhibit will close
Sunday, July 31st
. Be sure to see it while you can!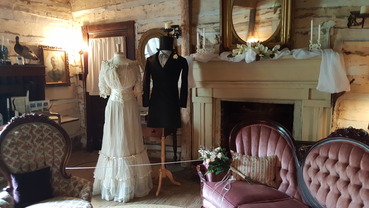 • The annual meeting for the Davies Manor Association will be held on
Monday July 25th at 3pm
. Anyone may attend, but only paid members will be allowed to vote on any agenda items requiring approval.
• The
Shelby County History Awards Dinner will be held on

Wednesday, August 3rd at Hillwood.
• We will hold a Free Pieced Bird Quilt class at Hillwood on
Sunday, August 14th from 1-4pm.
The class fee will be $20 per person, and will be taught by Julie Sefton. To sign up, please call the office at 901-386-0715.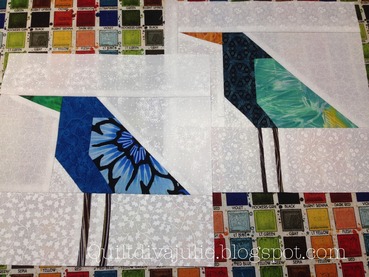 • Join us for a garden-to-table party celebrating tomato season! Visitors will have the opportunity to sample ten varieties of tomatoes grown in our kitchen garden, along with tomato dishes, drinks, and accompaniments.The tomato tasting will be held
Saturday, August 20th from 12-4pm
in our kitchen garden (behind the manor house). Admission is $5, and includes a tour of the manor house.
• Davies Manor will host a reenactment of the skirmish of Morning Sun on
September 10th and 11th
. If you would like to volunteer or support this event with a financial contribution to Davies Manor, please call Nancy McDonough at 901-386-0715 or email daviesmanorassoc@bellsouth.net.
• Our annual quilt show will be held the first full weekend of
November,
on the
4th, 5th, and 6th
. If you have quilts that you would like to exhibit, the form for entry will be available on our website after September 15th.