Greetings from Davies Manor Plantation!


In our August newsletter, we have pictures from our recent teachers' luncheon. We also have more information about our tomato tasting, which will be held on Saturday, August 20th. Scroll all the way down for a list of upcoming events!

---
Teachers' Luncheon

We recently hosted a luncheon for a group of local teachers, where we had the opportunity to put faces with names, show them some of our current educational opportunities, and give them a tour of the manor house. Thank you to all who participated, and we look forward to working with you in the future!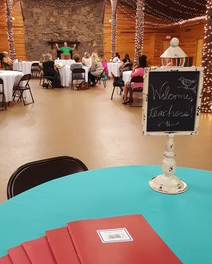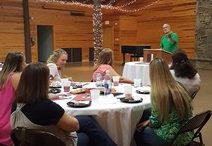 Shelby County Historian Jimmy Ogle taught us about the fascinating history of our county!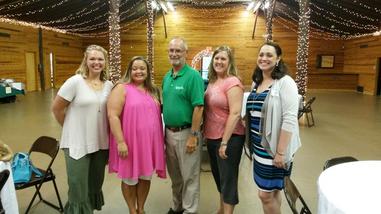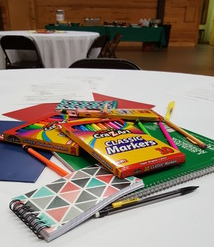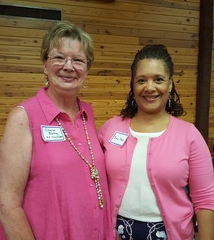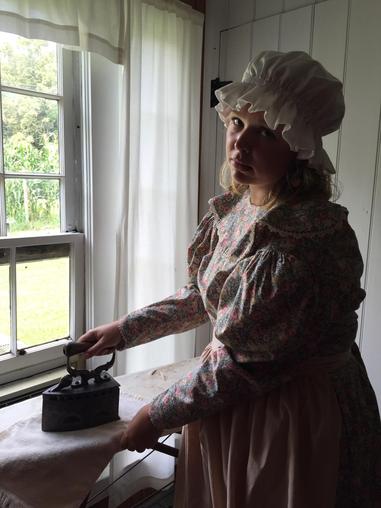 Some of the teachers had the opportunity to play dress-up during the manor house tour!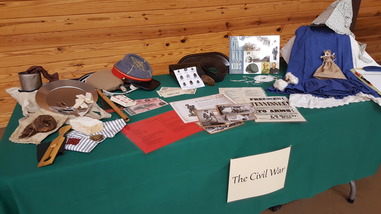 Everyone learned about our current traveling trunks - one of which is all about the Civil War...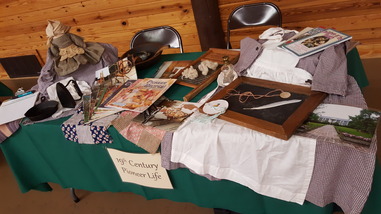 ...while the other is all about 19th century life!
If you would like to learn more about reserving a trunk or bringing your class for a field trip, please call 901-386-0715 or email daviesmanor@gmail.com.

---
Tomato Tasting

Join us for a garden-to-table party celebrating tomato season! Visitors will have the opportunity to sample ten varieties of tomatoes grown in our kitchen garden, along with tomato dishes, drinks, and accompaniments.The tomato tasting will be held
Saturday, August 20th from 12-4pm
in our kitchen garden (behind the manor house). Admission is $5, and includes a tour of the manor house.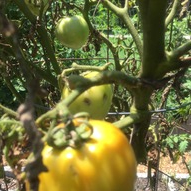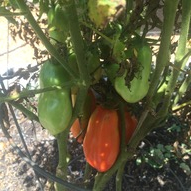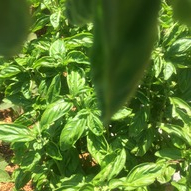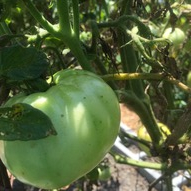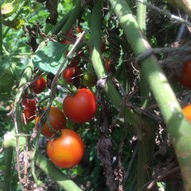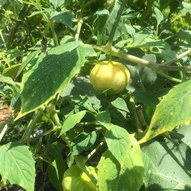 ---
Our Plantation Residents

We caught a few of our resident does enjoying a beautiful summer day. It's easy to catch a sneak peek of them when you visit Davies Manor!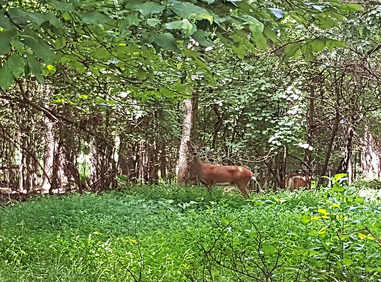 ---
Upcoming Events:
•
Julie Sefton will teach a Free Pieced Bird Quilt class at Hillwood on
Sunday, August 14th from 1-4pm.
The class fee is $20, and is limited to 12 students. Please call the Hillwood office at 901-386-0715 to register!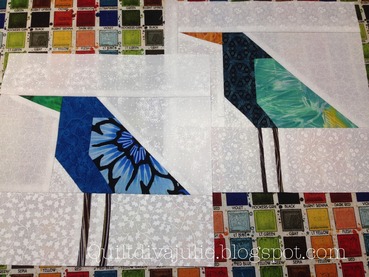 • Davies Manor will host a reenactment of the skirmish of Morning Sun on
September 10th and 11th
. If you would like to volunteer or support this event with a financial contribution to Davies Manor, please call Nancy McDonough at 901-386-0715 or email daviesmanorassoc@bellsouth.net.
• This October, Davies Manor will present a Manor in Mourning. We will again collaborate with the
Woodruff-Fontaine House
in order to re-create the traditional presentation of the manor house during a period of mourning. Stay tuned for more details!
• Our annual quilt show will be held the first full weekend of
November,
on the
4th, 5th, and 6th
. If you have quilts that you would like to exhibit, the form for entry will be available on our website after September 15th.
---