A monthly publication of the Davies Manor Association, Inc.

Greetings from Davies Manor Plantation!

Our November newsletter is themed around our annual
Quilt and Fibers Arts Show and Sale which starts Friday, November 6th and goes through Sunday, November 8th. We have information about this year's featured quilters, the Hoffman Challenge, vendors and more! Read on for more information!
---
2015 Featured Quilters: Davies Manor Quilters
The quilt show may be sponsored by Davies Manor, but the work is done by a crew of dedicated volunteers who are affectionately known as the Davies Manor Quilters. They meet every Wednesday morning at 10:00 am at the Hillwood barn. Beginning in January of each year, the first meeting each month is dedicated to planning and work for the quilt show, and starting in September most of those meetings are centered around getting things in order. Anyone is welcome to come, bring a project to work on: quilting, knitting, writing, anything you want to share. It is a fun, social outlet, but they get a lot of work done as well, and manage to put on one of the best shows of local talent you can find in the Mid-South.

---
Hoffman Challenge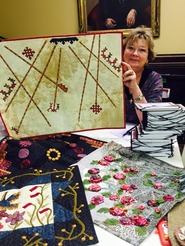 For the fourth year in a row, the Davies Manor Association Quilt Show will include fiber art from the Hoffman Challenge. Started in 1988 with ninety-four entries, the Hoffman Challenge has grown into a premiere traveling collection of over 700 international quilts, dolls, and clothing entries. Our portion of this traveling show includes forty quilts and fifteen dolls, including eight of the winning entries. The image above is a preview of some of the 2015 Hoffman Challenge Quilts. To find out what this year's Hoffman Challenge theme is, you'll have to visit the show!
---
Quilt Show Vendors and Demonstrations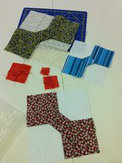 All weekend long there will be vendors selling homemade preserves, handmade soaps, fabric creations, handcrafted wood products, quilts, pine needle baskets, and other handmade crafts, toys, and apparel!
Along with many crafts and goods for sale, there will also be several crafting demonstrations in Hillwood, on the lawn, and at the Gotten Cabin all weekend long!
Quilt appraisals will also be completed by AQS Certified Nancy McDonough by appointment only. There are only a few appointments on a first come, first served basis, so call the office at (901) 386-0715 today!
Re-enactors will also be present on the manor grounds, they're even camping out!
We will have nineteenth century games available for the young and young at heart, so come try your hand at a game of Graces or Cup and Ball!
---
Quilt Show Forms
November 6th – 8th, 2015
Hillwood Barn and Grounds of Davies Manor
If you would like to enter a quilt in the show, please print and fill out this form.

If you are interested in having your quilt(s) appraised, please call the office at (901) 386-0715 and fill out and return this form as soon as possible. You may drop off your quilt(s) on Tuesday, November 3rd or Wednesday, November 4th between 10:30 am and 4:30 pm.
Are you a vendor interested in showcasing and selling your work at this year's show? Please fill out a vendor form found here!

---
2015 Christmas Open House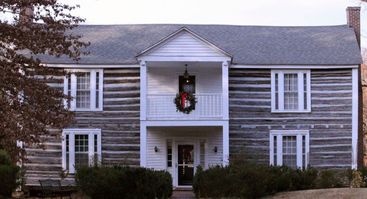 Our Christmas Party will take place at Hillwood on Sunday, December 13th from 2:00 pm-4:00 pm. The manor house will also be open for the festivities. As another seasonal year draws to a close at the Manor, we want to say "Thank You" for your help and support in 2015. It has been a good year for us with attendance up, a number of very successful events, and new staff and volunteers adding to our services and programs.
This party is open to the public with no admission fees. You may RSVP at 901-386-0715. If you are unable to attend, please look for photos of the event on our
Facebook
page!
---

The Mission of the Davies Manor Association, Inc. is to preserve and enhance Davies Manor Plantation as a portrayal of early Shelby County farm life for the education and enjoyment of visitors.
---
In this edition
Greetings and Update
Quilt Show 2015
Christmas Open House

---
Looking for ways to get involved?
Call or e-mail us to find out how! We have many volunteer opportunities available.
---
Please let us know how we can improve our exhibits, programs, or electronic publications.
E-mail us at daviesmanorassoc@bellsouth.net to share your comments, questions, and suggestions.
---