Greetings from Davies Manor Plantation!


Happy New Year! Our apologies for getting our January news out so late. We had some technical bumps, but are back on track and have a lot to share! In our January newsletter, we're excited to share some of our favorite seasonal highlights. Although the manor house will be pretty quiet during the next few months, we do have some upcoming events that we couldn't wait to share. Stay tuned, because we have some great events planned for 2016!

---
Season Highlights
We would like to thank everyone for supporting Davies Manor by sharing some of our favorite highlights from the past season:
Spring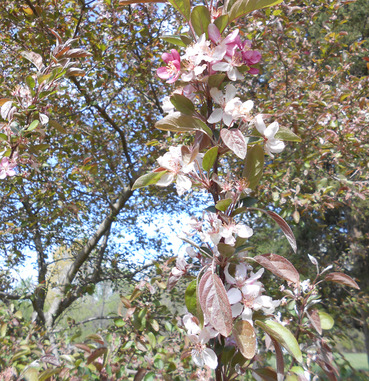 Right before we opened our doors for the Spring 2015 season, Carol and Arthur Straughn brought us three boxes of period clothing and accessories - with thirty-nine different items! Most notably, the clothing included three dresses from the Civil War, a ladies' quilted winter slip, baby clothes, and a number of bonnets. All of the items had been passed down to them from Dorothy Lloyd Straughn (1882-1968). The majority of the clothing was ca.1842. We are still in the process of completing condition reports and cataloging the items, and hope to have them on display for the 2016 quilt show.
On April 30th, we had 66 students and 10 adults visit from St. George's third grade.
On May 5th, we had 25 seniors visit from Bartlett United Methodist Church.
On May 7th, we had a group visit from Pleasant Union Cumberland Presbyterian Church.
Summer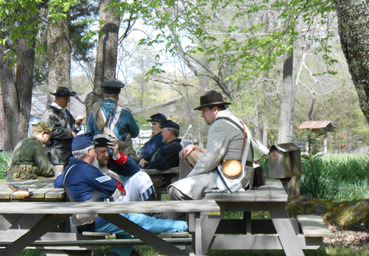 On June 5th, a group of 60 students of various ages visited Davies to learn about where food comes from. During their visit, John Spain gave a musket demonstration, and Nancy McDonough let them pet them our chickens. Before their visit, some students were under the impression that the color of milk (white, chocolate, and strawberry) was produced by a cow of the same color! Although we don't have any cows for them to see, Kathy Miller from Blackbird Farms brought two of her goats and let the students taste goat milk. Our docents took the students on a tour of the garden, where each was allowed to pick and take home fresh carrots! The students were excited to learn that they could grow their very own vegetables in the back yards.
Fall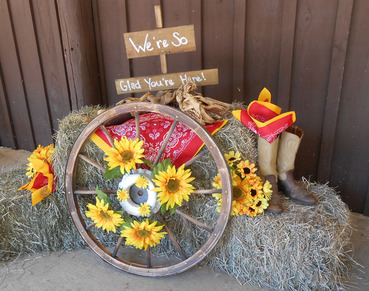 On September 29th, we were excited to host an AmVets group of 45 people from Madison, Wisconsin! Our docents had a great deal of fun with this group! A few of the women in the group gathered a bushel of Osage Oranges to take home with them.
Winter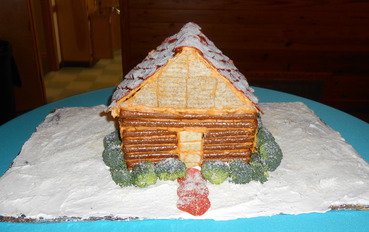 An edible replica of Davies Manor created by Heather McDonough for our Winter Open House.

In closing, the following is a journal entry by docent Virginia Shelton on the last day of the 2015 season:
Dec. 12th, 2015
Slow day – deer outnumbered visitors. So sad, another year has gone by so quickly. So many happy memories of Davies Manor. Will miss being here!
Heavenly Father,
Protect this place. Keep it safe through the winter storms. If it be your will, may it last to tell its story for many generations to come. Amen.
See you all in the Spring!
Virginia Shelton
---
Attention Quilters!
The following are our Challenge quilt workshop days:
February 28
April 24
July 31
September 25
These dates are subject to change if the building rents. Workshops will be held from 1pm-4pm all four Sundays.
You can bring your challenge quilt to work on, and get advice if needed. There will be tables and ironing boards available. If you need a machine, you must bring your own.
The Quilters Potluck will be held on Saturday, February 20th from 10am-4pm. You don't have to belong to a guild, this event is open for anyone who would like to join us. Beginners are welcome! We will host a mini-quilt show, so please bring a finished item for show-and-tell, a project to work on, and a dish to share! Everyone must also bring a fat quarter, and there will be games and prizes. If you need help with a project, there will be experienced quilters there to give advice.
Please call us at the office (901-386-0715) to tell us whether your dish will be a salad, appetizer, entree, or dessert. Plates, cups, utensils, and drinks will be provided by Davies Manor.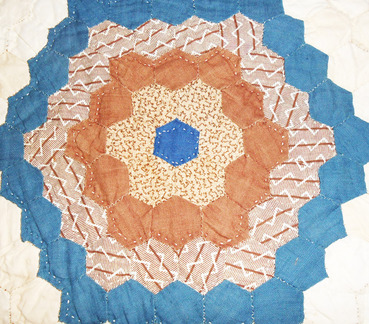 ---
Annual Docent Brunch
Are you interested in becoming a docent? You're in luck, because the time has come for our annual Docent Brunch!
The event will be held March 24th at Hillwood, where you'll join us for a complimentary catered meal. We'll give you a tour of the house, and talk about what it's like to be a docent at Davies.

If you decide to join us, you'll receive training about the history of the the plantation and manor house, as well as tips for leading house tours and field trips. We hope that you'll consider joining our group of dedicated docents in sharing the story of Davies Manor!

To RSVP to the brunch, please call the office at 901-386-0715, or email us at daviesmanorassoc@bellsouth.net.

---
Big Plans for our Gardens!

It's time to start planning for Spring planting! This spring, our plans are to plant a lasagna garden, a three-sisters garden, and an African keyhole garden. We'll begin work on these in mid-April. If you're interested in volunteering in the gardens, please call the office at 901-386-0715 or email us at daviesmanorassoc@bellsouth.net, and we will call you when we are ready to begin planting!

---
Think Green in April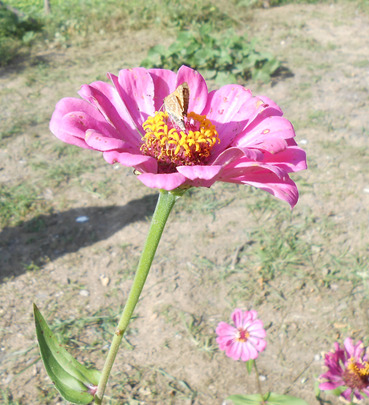 We're celebrating Earth Day during the entire month of April! We've planned some fun events to teach kids about the environment and sustainability. While the events are geared toward families and elementary students, everyone is invited to join in! This will be the perfect month to plan a field trip, as we'll have extra activities to keep kids' hands and minds busy.
Check our newsletter in the coming months for more details about our April activities!
---
Save the Date!
Davies Manor will host a reenactment event in September of 2016! The event will be held on September 10th and 11th, and will re-create the village and skirmish of Morning Sun. Reenactors will demonstrate historically accurate food, weaponry, and clothing.
Are you interested in getting involved? We're looking for volunteers to take admissions and docents to give tours of the house during the event. If you would like to volunteer or support this event with a financial contribution to Davies Manor, please call Nancy McDonough at 901-386-0715 or email daviesmanorassoc@bellsouth.net.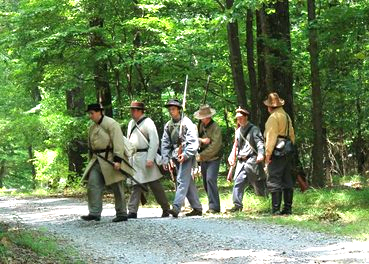 For photos of the last Morning Sun re-enactment event, see our
Facebook
page!
---
Winter Hours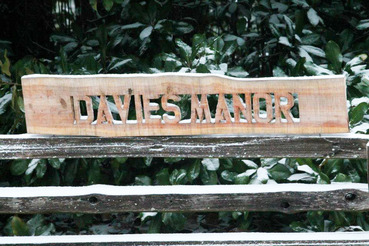 Just a reminder that the manor house will re-open Friday, April 1st, 2016. On Sunday, April 3rd, 2016 we will celebrate the annual History Festival at Hillwood. The weekend of April 2nd and 3rd, we will also hold our grand opening of the manor house for 2016.
---