BBSCF's First High School Student
Meet Seth, our first high school student. He is 15 years old and from Ada. From first through ninth grades, Seth was consistently an "A" student.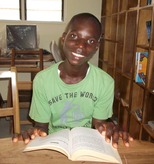 At the end of ninth grade, Seth took the West African Basic Education Certificate Examination to determine his placement for high school. Based upon his scores, he was admitted to Ada Senior High School, one of his top choices.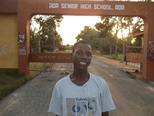 Like most senior high school students in Ghana, Seth will be boarding at school. This will allow him to focus on his studies and build lifelong relationships with friends and teachers.
Congratulations Seth!
Videos and More Videos
Since our April 2014 trip, we have posted 4 new videos about our program and the impact we are having. They can be found on our website and YouTube. Click on the YouTube link below or go to our website to view them.
A Memorable Back to School

Type Title Here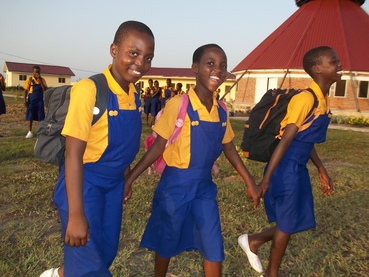 Friends of BBSCF,
Like many of you, we have fond and vivid memories of the first day of school. But September 2014 was our most meaningful and rewarding back to school because 30 BBSCF students began their 2014 - 2015 school year at new schools!
You may recall our June 2014 newsletter when we shared our findings about new private schools for our students in Ghana. Thanks to your support and the diligence of the BBSCF team in Ghana, our students are all enrolled and fully equipped for a successful academic year.
Below we describe in more detail what our students are experiencing as they continue their journey to become the next generation of Ghana's leaders.
Biakoye,
Brigitte Poublon and Bobby Sherman

Prep School in Accra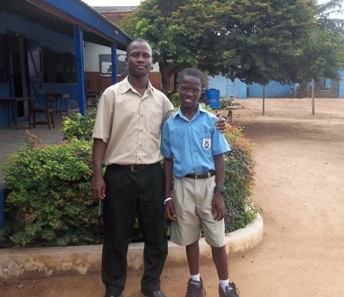 Michael started fifth grade at the Osu Preparatory School. Thanks to teachers like his classroom teacher Mr. Boamah, Michael's transition has gone smoothly and he has stepped up to the increased academic demands of his new school.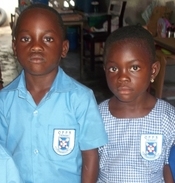 Back to school is always memorable, and especially so for kindergarten students. The five-year-old twins, Prince and Princess, look very grown up in their school uniforms. Thanks to our tutoring, they are well prepared for all their classes.
Meanwhile in Ada...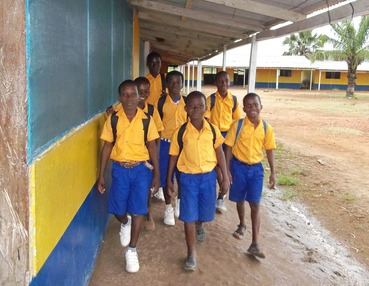 These smartly attired students with the spring in their step are walking to their classroom at the Asi-Daahey School. After school they will go to the Musical Village for tutoring and music lessons.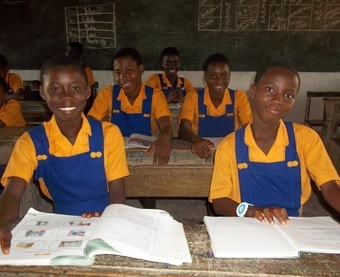 After a summer of tutoring and preparation by the teachers at the Musical Village, our students are ready to begin their lessons in the school classroom.