Breaking News
Last Thursday, the U.S. Supreme Court released a decision protecting the financial assistance that millions of people receive across the country to help them buy health insurance coverage.

The Supreme Court ruled 6-3 that even those people who live in states that have health insurance marketplaces run by the federal government will continue getting financial help to buy coverage.

Chief Justice Roberts wrote, "Congress passed the Affordable Care Act to improve health insurance markets, not to destroy them. If at all possible, we must interpret the Act in a way that is consistent with the former, and avoids the latter."

To read more about the decision and its impact on the cancer community read "The ACA Lives to Fight Another Day."

Our Educational Blog is an excellent place to go for information about late breaking news and other topics related to cancer survivorship.

Webinars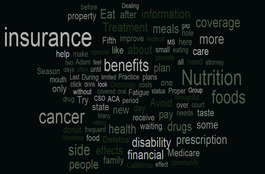 Join us for our FREE webinars!
July 15, 2015 ~ Having Your Voice Heard: Becoming an effective advocate
Register

August 5, 2015 ~ Staying Healthy After Cancer: Behaviors you can adopt to improve your health
Register
Check the website, as we will continue to add topics. Have an idea for a webinar? Let us know at info@TriageCancer.org.
Events
As usual, Triage Cancer speakers have been racking up the frequent flyer miles and participating in some wonderful cancer survivorshp events across the country. For information about all of our events visit the events page!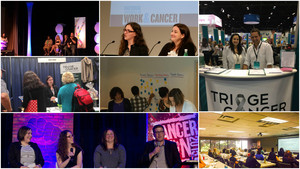 Want a speaker for your next event? Simply complete this speaker request form and we will follow up with you.

In the News
Triage Cancer's CEO was quoted in in a recent
U.S.News and World Report
article
discussing some of the challenges of working after a cancer diagnosis.



We were also delighted to have our COO participate
in a recent
HuffPost Live
interview about navigating workplace issues after a cancer diagnosis.