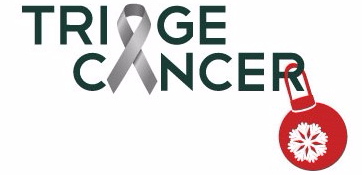 Happy Holidays!




As 2016 comes to a close, we at Triage Cancer want to wish you a very happy and healthy holiday season! We hope that you enjoy spending time with those you love and care for during the holidays.

Each new year brings with it many changes, and 2017 will be no different. The United States will have a new President and Congress, and some of us will have new representatives at the state and local level, as well. With changes in leadership, there will also likely be changes to our health care system and other areas of our lives.

Triage Cancer is committed to following those changes closely, distilling the information and getting it out to you as quickly as possible, as well as advocating for access to quality, affordable health care for the cancer community and others.

Now more than ever, we need your support to meet that commitment. Please consider making a $20 tax-deductible contribution to Triage Cancer, so we can keep you informed and educate others about how to get and use their health insurance coverage. Every dollar makes a difference.

There are two other easy ways to support Triage Cancer, as you do your holiday shopping!



Shop at AmazonSmile throughout the holiday season and pick Triage Cancer as your charity. When you shop, Amazon gives to us and it doesn't cost you a cent!



When you shop through Giving Assistant, you earn a percentage back on your purchases and that is donated to charity. You also can qualify for great deals and discounts. Pick Triage Cancer as your charity and get shopping!

Post Election Update

There will likely be some upcoming changes to our health care system after President-elect Trump takes office on January 20, 2017. We know that many of you are concerned about those potential changes and what they could mean for the cancer community and others with serious medical conditions.

A few days after the election, we posted this blog:
Post Election Update: Health Insurance in the U.S.
This is a must read for everyone in the cancer community.

We have continued to share information about our current health care system, as well as some of the proposed changes on Triage Cancer's Educational Blog.

Here are some additional posts in this blog series: We encourage you to follow our blog for the latest information on this topic and other cancer survivorship issues. And, please feel free to share the information with anyone whom you think would benefit.

If you are looking for information about your health insurance options, visit our new Finances 101 Toolkit at www.CancerFinances.org.

We also know that the last few weeks have been very difficult and emotional for many, regardless of who you voted for. You may find our webinar entitled Don't Stress the Stress, a useful resource for managing any feelings of stress that you may have.

Stay tuned . . .

Explore our other FREE resources!

2017 Events

2017 is right around the corner and we already have a number of FREE events scheduled:

Did you miss one of our past webinars? You can watch our webinar recordings.

Visit our Events Page for more information about upcoming events. We may be in your city soon!

Triage Cancer Speakers Bureau



As you begin to plan your own educational events for 2017, please keep our Speakers Bureau in mind.

Through Triage Cancer's international Speakers Bureau, organizations, groups, or hospitals that are coordinating educational events can get connected with expert speakers on various cancer survivorship issues, as well as cancer survivors and caregivers.

We have a fantastic lineup of more than 50 speakers. You can read about them on our website. If you are planning an event, complete a Speaker Request and someone from our team will be in touch.




Best Wishes This Holiday Season!