Opera Idaho at the Boise Co-Op
This Friday!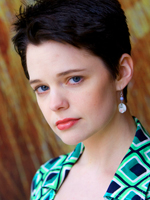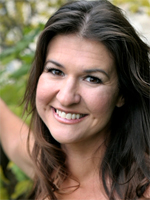 Amanda Gardner-Porter, Andrew Peck, Jason Detwiler and Michele Detwiler
First Friday at the Co-Op presents Opera Idaho. Performances will be held from 5:00-6:30 pm in the café seating area located in the main store. The community is invited to listen and all ages welcome!

Singers will be Amanda Gardner-Porter (soprano); Michele Detwiler (mezzo-soprano); Andrew Peck (tenor); and, Jason Detwiler (baritone). The husband-and-wife Detwilers recently performed as a married couple in Opera Idaho's production of Hansel and Gretel – they have performed numerous other roles for Opera Idaho and opera companies throughout the United States. Peck is Opera Idaho's 2012/13 Artist-in-Residence and will be featured as Sam in the upcoming production of Susannah. Gardner-Porter recently made a change from mezzo-soprano to soprano, debuting as a soprano in Hansel and Gretel – she will perform the role of Mrs. Hayes in Susannah. Principal Conductor/Artistic Advisor Steven Crawford will accompany the singers.
---
Children's Choral Summer Camp Announced!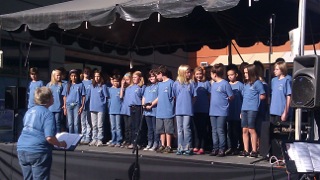 Opera Idaho will be hosting a summer camp for children, directed by Linda Berg for ages 8-13 from June 10-14 from 9:30am-12:30pm. In small ensembles, you will stage musical scenes and explore the process of learning new piece of music culminating in a final performance on Friday, June 14th. Each day will include vocal and physical exercises, musical rehearsals, staging and more.

Dates: June 10 - 14
Time: 9:30 am - 12:30 pm - Monday thru Friday, with a 5:00 performance on Friday afternoon
Ages: 8 years to 13 years

Cost: $150.00 tuition, 10% discount for all Opera Idaho Children's/Angelus Chorus members. $10 off additional children.***

Registration Deadline June 1, 2013

***Early registration special
Register by May 10, tuition paid cost is $125.00 per student. Additional discounts do not apply.

Please contact Fernando at fernando@operaidaho.org or 208.345.3531 ext.2 for questions or to sign-up.
---
Opera Idaho's 2012-13 Season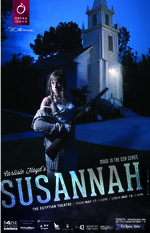 Floyd's
Susannah
Friday, May 17
Sunday, May 19
The Egyptian Theatre

Rodgers & Hammerstein's
The Sound of Music in Concert
Friday, July 19
The Idaho Botanical Gardens
Sunday, July 21
Woodriver Cellars - Eagle

To purchase tickets to a show in our 2012-2013 season, please visit our website at www.operaidaho.org!
2013-2014 Opera
Season Announced!
Our most exciting season yet! We start out with one of the greatest operas ever written -
The Marriage of Figaro
is a witty, yet profound tale of love, revenge and forgiveness set in the late 18
th
century.
Next, we will be performing
George Bizet's
Carmen,
which
tells the story of the downfall of Don José, who is seduced by the wiles of the fiery gypsy Carmen.
Carmen
is the second most-often produced opera in Opera Idaho's 40-year history, and t
his production returns Opera Idaho to The Morrison Center for the first time since 2008.
Finally, we will pair two one-act operas together to end the regular season:
Gianni Schicchi
and
Trouble in Tahiti. Gianni Schicchi
(Italian pronunciation: [ˈdʒanni ˈskikki], jan-nee skeek-kee) is a comic opera in one act by Giacomo Puccini to an Italian libretto by Giovacchino Forzano, composed in 1917–18. The libretto is based on an incident mentioned in Dante's
Divine Comedy
.
The pairing is with Leonard Bernstein's 1952 opera
Trouble in Tahiti
, the story of one day in the life of two desperately unhappy people, lonely, longing for love, and unable to communicate.
Neither opera has been performed by Opera Idaho in a fully-staged main stage production with orchestra.
The Marriage of Figaro
by Wolfgang Amadeus Mozart
November 8, 2013 at 7:30pm
November 10, 2013 at 2:30pm
The Egyptian Theatre
Carmen
by Georges Bizet
February 28, 2014 at 7:30pm
March 2, 2014 at 2:30pm
The Morrison Center
Gianni Schicchi
by Giacomo Puccini
and
Trouble in Tahiti
by Leonard Bernstein
April 11, 2014 at 7:30pm
April 13, 2014 at 2:30pm
The Egyptian Theatre
Are we still doing a summer musical in 2014, you might be asking? Yes, we are; along with possibly additional productions. However, we will announce further details at a later time.

New season subscriptions on sale starting May 1st. Season renewals are available now.

For more information or to purchase subscriptions, please call Fernando at (208) 345-3531 ext. 2
---
Get Your Tickets for
Carlisle Floyd's
Susannah Today!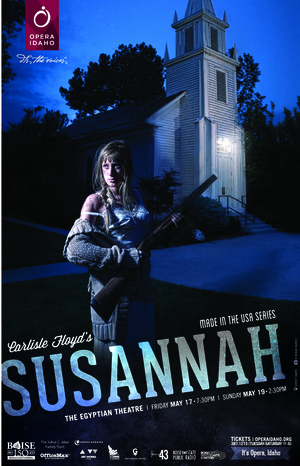 Floyd's Susannah is a continuation of the Made in the USA series-operas written by American Composers, set in America, touching on an American theme. This is the most often performed American opera and is a metaphor for McCarthyism. Set in a small mountain village in the 1950's, the opera focuses on Susannah, a young woman isolated by her zealous community. Conductor Sara Jobin will return to continue conducting the Made in the USA series. Director Elise Sandell is Opera Idaho's first nationally recognized professional female opera director.
Carlisle Floyd's
Susannah
Friday, May 17 at 7:30pm
Sunday, May 19 at 2:30pm
The Egyptian Theatre

Click HERE to read more about Susannah and to purchase tickets.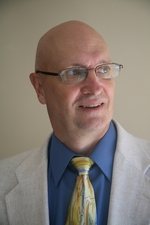 Thursday, April 18, as part of the Boise Sesquicentennial, Opera Idaho General Director Mark Junkert will be at the Sesqui Shop giving a free talk about Carlisle Floyd's opera Susannah as a metaphor for McCarthyism, a period of intense fear of communism in America during the early 1950s. The opera premiered in 1955, also the year of the "Boys of Boise" sex scandal that brought Boise to national attention as an anti-homosexuality frenzy gripped the city and destroyed lives and reputations. Mark will delve into the connection between what happened in Boise in 1955 and what was happening nationally at that time, and take a look at these issues in 2013. With musical selections from the opera.
Sesqui Speaks! Susannah, McCarthyism and the Boys of Boise
Thursday, April 18 at 7:00pm
Boise 150 Pop-Up Shop
1008 Main St., Boise
FREE to the public

Click HERE for more information.
Also, we will also be showing the documentary based on the "Boys of Boise" sex scandal called The Fall of '55 at the Egyptian Theatre. The date for this is still being solidified, but is tentatively set for Saturday, May 11. We will continue to update our calendar as this date firms up.

---
Notice of Performance Change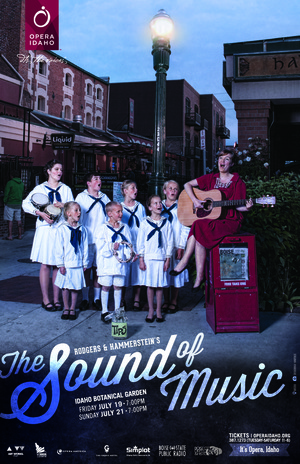 The venue for our Sunday, July 21 performance of the Sound of Music In Concert has been changed. Sunday's performance will now be held at the Woodriver Cellars north of Eagle on Highway 16. The Friday, July 19 performance will still be held at the Idaho Botanical Gardens in Boise.

If you have already purchased tickets for either performance, and would like to make a change based on the new Sunday venue, please call the Egyptian Theatre Box Office at 208.387.1273.