Operatini:


Love on the Rocks
Join us Thursday, February 21st at Beside Bardenay for one of our famous Operatini parties!

Every opera deserves to be celebrated and what better way to do so than over a finely crafted martini? To set the mood for our next opera,
Pagliacci
, we are hosting an "Operatini."
We will be highlighting well-known master mixologist Sean Earley of Bardenay to create a special martini just for Opera Idaho. This martini will have a Pagliacci-specific name and theme and will be served the entire evening of the party to celebrate quality opera and quality mixology in Idaho!
Thursday, February 21, 2013
6:00pm-8:00pm
Tickets: $20.00*, 2 for $35*
*price includes appetizers but not martinis

Beside Bardenay
610 W. Grove Street, Boise, ID

For reservations please contact
Fernando Menéndez
at 208.345.3531 ext. 2 or
fernando@operaidaho.org
---
Opera Idaho's 2012-13 Season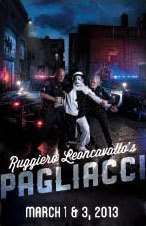 Leoncavallo's
Pagliacci with
Stravinsky's
Pulcinella Suite
Friday, March 1
Sunday, March 3
The Egyptian Theatre

Floyd's
Susannah
Friday, May 17
Sunday, May 19
The Egyptian Theatre

Rodgers & Hammerstein's
The Sound of Music in Concert
Friday, July 19
Sunday, July 21
The Idaho Botanical Gardens

To purchase tickets to a show in our 2012-2013 season, please visit our website at www.operaidaho.org!
Mardi Gras:
An International Gala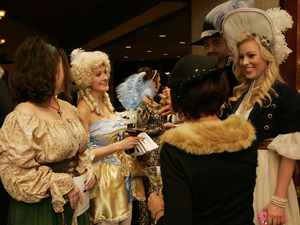 The time has come for the most fun celebration of the season... Mardi Gras! This Saturday, February 9, at the Arid Club. If you haven't purchased your ticket, act fast... there is limited space available!
Saturday, February 9
The Arid Club
6:00 pm - Full Event - $150
9:30 pm - Dessert, Dancing
and Wine - $50
Dress up in traditional costumes from your favorite country and come celebrate with us... it's just too much fun to pass up!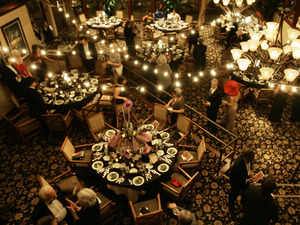 ---
A Winterreise Project
Thank you!
A big thank you to all who made last weekend's The Winterreise Project the moving event that it was. Certainly, baritone Jason Detwiler and choreographer Lauren Edson, who collaborated to imagine this project into its multi-media realization, but all the performers: Opera Idaho Principal Conductor/Artistic Advisor Steven Crawford, piano; dancers Jason Hartley, Sayoko Knode and Libby Schmoeger; and, videographer Jason Sievers. The Project received special funding from Kay Hardy and Gregory Kaslo, who as Production Sponsors deserve special notice and thanks – they have been stalwart supporters of Opera Idaho for many years, and saw the unique vision of Jason and Lauren as something they wanted to help bring to the stage of The Egyptian Theatre.