Opera Idaho's Annual Meeting took place earlier this week on Tuesday, Sept. 25, followed by a brief Board meeting to elect officers. The evening began with baritone Jason Detwiler's excellent renditions of selections from Verdi's
Falstaff
and Rodgers and Hammerstein's
Oklahoma
. Outgoing Board President Marshall Garrett, Board Committee Chairs and Emeritus Board member Esther Simplot gave reports as to their work during the last year, and General Director Mark Junkert looked back and ahead in his annual remarks. Boise mezzo-soprano Tiffany Calas was announced as winner of the popular vote for Opera Idaho Artist of the Year 2011/12.
The following Board members were elected to one-year terms:
Christopher Huntley, President
Effie Kaufman, Vice President
W. Bret Amideo, Treasurer
Yvonne McCoy, Secretary
Kelly Cameron
Ashley Ford
Marshall Garrett
Monica Hopkins
Michelle Jensen
Mandy Kayler
Walt Lee
Pamela Thomas
The Annual Meeting planning was done by Yvonne McCoy , Effie Kaufman and Vicke Lee. As always, the food, wine, décor, entertainment, door prize and general fun the committee put together made the evening a success.
---
Opera Idaho's 2012-13 Season

Verdi's
Falstaff
Friday, October 26
Sunday, October 28
The Egyptian Theatre

Humperdinck's
Hansel & Gretel
December 28-30
Boise Contemporary Theater

Lauren Edson & Jason Detwiler in
The Winterreise Project
Friday, February 1
Sunday, February 3
The Egyptian Theatre

Leoncavallo's
Paglacci with
Stravinsky's
Pulcinella Suite
Friday, March 1
Sunday, March 3
The Egyptian Theatre

Floyd's
Susannah
Friday, May 17
Sunday, May 19
The Egyptian Theatre

Rodgers & Hammerstein's
The Sound of Music in Concert
Friday, July 19
Sunday, July 21
The Idaho Botanical Gardens

To purchase single tickets or subscribe to our 2012-13 Season please visit our website at www.operaidaho.org!
Taste a Little Music with your Farmers' Market This Saturday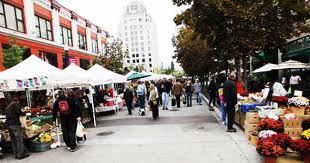 Come to the Capital City Farmers' Market in downtown Boise this Saturday and you'll be able to hear Opera Idaho's Children's Choruses directed by Linda Berg and Resident Company members perform. General Director Mark Junkert will "ring the bell" at 9:30 at 8th and Idaho to open the day's market. Opera Idaho will then take to the stage at the Centre on the Grove from 11:00 to noon. Opera Idaho will have a booth on-site throughout the market with information about the upcoming season – all who come by and register will be entered in a drawing for a pair of tickets to a Met – Live in HD broadcast at the downtown Edwards Theaters [the broadcasts come to this new location in 2012/13 in addition to the Edwards 21 Theaters]. It's also a chance to meet and welcome our new Marketing and Development Manager Anabel Manchester Lopez [see article below]. It's all free, so come down and see us!

---
Fine Dressing, Fine Dining,
Fine Opera: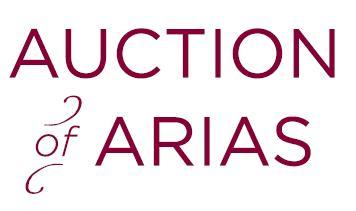 Opera Idaho's first fundraiser of the year, Auction of Arias, is always a big hit amongst our patrons. This event offers a cocktail hour, scrumptious dinner, great socializing and unbeatable arias. The biggest draw to this event is being in close proximity to some of the country's finest singers while they perform their best arias.
6pm-10pm
Boise Philharmonic Reception Room, 516 S. 9th Street
$80 for dinner, dessert, & arias
$30 for wine & arias
To purchase tickets please visit our call Fernando, 345-3531 ext. 2
To further entice you to join us for Auction of Arias, some of our Silent Auction items include:
Tickets various shows, including Nutcracker and Messiah
Tequila Basket
Gift certificates to various local restaurants, including Bonefish Grill
Christmas in McCall Vacation
---
A Warm Welcome to our
New Marketing & Development Manager,
Anabel Manchester Lopez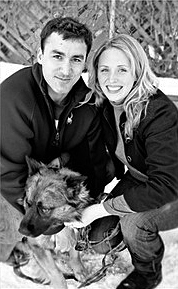 On Monday September 24 we welcomed Anabel Manchester Lopez to Opera Idaho as our new Marketing and Development Manager. Anabel was born and raised in Madison, Wisconsin. After graduating high school, she moved east to attend New York University, Tisch School of the Arts where she graduated Magna Cum Laude in 2001 with a BFA in Film Production, and minors in English and Business. Anabel worked on various films in both New York and Los Angeles, before moving to Boise in October 2004. She fell in love with the community while visiting friends and decided to stay. Next, Anabel somehow got involved in politics. She worked on a few Idaho political campaigns, followed by working as the Development and Events Director for the Idaho Republican Party. More recently, she worked as a Public Relations Account Manager with Tracy Consulting. Anabel is thrilled to leave politics behind and get back to working in the arts again! Most importantly she is excited to be part of the wonderful group of people at Opera Idaho. Anabel and her husband, David live in the North End with their dog, Linus.