Met Live in HD this Saturday with
Coffee and Conversations!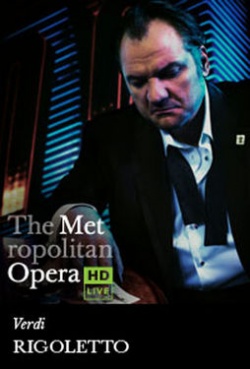 Coffee and Conversations
Opera Idaho's General Director Mark Junkert will start at 10:15 am at the Edwards 21 location. This week's topic is, "What's the Deal with Updating, Anyway?" Mark will be discussing why we update operas, like Rigoletto.
Edward's 21
7701 W. Overland Rd., Boise, ID
Showing:
Saturday, February 16, 2013
10:55am

Encore:
Wednesday, March 6, 2013
6:30pm*
New this season:
Edward's Downtown
760 Broad St., Boise, ID
Showing:
Saturday, February 16, 2013
10:55am*
Encore:
Wednesday, March 6, 2013
6:30pm*
*This location will not have Coffee and Conversations for this performance.
Verdi's
Rigoletto–
Approximate runtime: 3:31
Michael Mayer's bold new production locates Verdi's tragedy of lust, betrayal, and revenge in Las Vegas in 1960. Željko Lucic sings the title role and Diana Damrau is his beautiful daughter, who falls under the spell of Piotr Beczala's womanizing Duke.
For more information,
click here to access the Met Live in HD website.
---
Opera Idaho's 2012-13 Season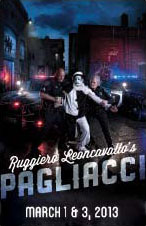 Leoncavallo's
Pagliacci with
Stravinsky's
Pulcinella Suite
Friday, March 1
Sunday, March 3
The Egyptian Theatre

Floyd's
Susannah
Friday, May 17
Sunday, May 19
The Egyptian Theatre

Rodgers & Hammerstein's
The Sound of Music in Concert
Friday, July 19
Sunday, July 21
The Idaho Botanical Gardens

To purchase tickets to a show in our 2012-2013 season, please visit our website at www.operaidaho.org!
Join us for
Operatini: Love on the Rocks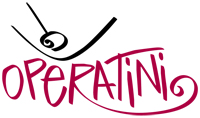 Well-known master mixologist Sean Earley of Bardenay has created a special martini just for Opera Idaho!

While the idea of "love on the rocks" may be unfortunately familiar to all of us, Pagliacci is actually a comedic, surprising and enjoyable experience. Just like in our own personal lives, these common elements of love, jealousy, comedy, and maybe even violence, combine in a unique way to create a whole new kind of romantic comedy.

The "Vesti la Guibba" (translation: Put on a Costume) mirrors this idea as it is drawn from the traditional Piña Colada. This common cocktail, utilizing common ingredients, has been deconstructed and reassembled in an entirely new manner, with a few extra "twists" of course... similar to wearing a costume.

The cocktail is composed of a variety of rums, fresh ginger and mint, and organic pineapple juice. The garnish finishes the deconstructed elements of the cocktail. Fresh pineapple soaked in vanilla and coconut milk completes the drink with a sweet and savory element complementing the spice of the fresh ginger.
Thursday, February 21, 2013
6:00pm-8:00pm
Tickets: $20.00*, 2 for $35*
*price includes appetizers but not martinis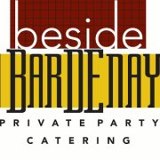 610 W. Grove Street, Boise, ID

For reservations please contact
Fernando Menéndez
at 208.345.3531 ext. 2 or
fernando@operaidaho.org
---
The General Director's Corner:
What's in a Name?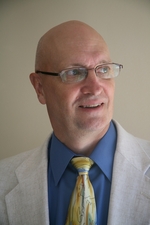 I was at our bank recently when the bank teller handling my deposit, upon seeing that the checks were made out to Opera Idaho, said, "Oh, I went to an opera once, and I loved it." I asked if she remembered which opera she'd seen – her answer, not surprisingly, was, "Les Miz." As often the answer is Phantom of the Opera or even musicals like Oklahoma or West Side Story.

What's in a name? What makes an opera, well, an opera? Technically, a sung play with no dialogue. Yet we view Mozart's The Magic Flute, technically a Singspiel because of its spoken dialogue and known as such in its day, as an opera. The original version of Carmen features spoken dialogue. Les Miserables is entirely sung. Is it unamplified singing that characterizes an opera? Perhaps, but for years New York City Opera openly miked all its performances to compensate for what were considered poor hall acoustics. I have heard that Opera Idaho in its somewhat distant past used microphones for at least one production at The Morrison Center.

Does it matter how we define opera? We at Opera Idaho have extended the boundaries in the last few seasons. Just a couple of weeks ago we presented The Winterreise Project, a song cycle with piano accompaniment as well as dance and video components. In a couple of weeks we will pair an opera, Pagliacci, which has a play within it, with a ballet based on that play. For several summers now we've presented a musical-in-concert outdoors in the pleasant setting of the Idaho Botanical Gardens – this summer's offering will be The Sound of Music. Our successful run of Jacques Brel is Alive and Well and Living in Paris several years ago at the old Big Easy (now The Knitting Factory) provides another example of a non-opera.

We are not alone – many opera companies go beyond traditional opera in their offerings. Chicago Lyric Opera just announced for the next and several ensuing seasons staged versions of Rodgers and Hammerstein musicals as part of its regular 'opera' season. In recent years, The Metropolitan Opera has presented recitals by Jonas Kaufmann, Kristen Chenowith and Barbara Cook. The last time I was in Paris, the Paris Opera was presenting a multi-week run of The Sound of Music …over the Christmas holiday season!

Opera Idaho's tag line is "It's the Voices." We have taken this to mean that anything that glorifies the (unamplified) human voice is worth presenting … art song recitals, collaborative ventures, duet concerts, musicals, perhaps soon an opera-in-concert … and, yes, full-length operas, costumed, staged, with orchestra, the real deal.
As always, I'd love to hear your thoughts on the topic of the month. You can reply by E-mail to mark@operaidaho.org.

---
Thank you For a Successful
Mardi Gras:
An International Gala
With our biggest fundraiser of the year, our Mardi Gras celebration, behind us, we'd like to take time to once again thank the event sponsor St. Alphonsus Regional Medical Center and the wine sponsor Cinder Winery for a terrific event. We raised over $40,000!

We'd also like to thank our patrons. Without support of generous people like you, we wouldn't be able to do what we do, and we are grateful for your continued support.

Last but most definitely not least, a big thank you to the volunteers, Leslie Garrett, Effie Kaufman, Walt and Vicke Lee, Tim and Mindy Judy, George and Janny Wing, Monica Revoczi-Bogaerts, Dan Monasterio, Eric Jones, Lisa Hecht, Kathleen Beynun, Yvonne McCoy, and Bernadette Bonaminio who tirelessly worked on the event and helped make the evening the big hit that it was.

If all three of the groups hadn't come together we wouldn't survive. You are the reason we exist and we thank you all for your part in making Opera Idaho the incredible organization that it is. Thank you!