Hansel and Gretel Preformance Reminders

Just a quick reminder or two about the performances of Hansel and Gretel.
The venue is the Boise Contemporary Theater located at 854 Fulton Street in Boise rather than The Egyptian Theatre.
The evening performances begin at 7:00pm rather than the usual 7:30pm curtain time.
There will be no intermission. Hansel and Gretel is performed in one continous 70 minute stretch.
---
Opera Idaho's 2012-13 Season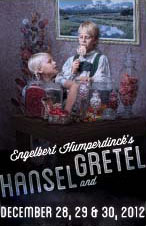 Humperdinck's
Hansel & Gretel
December 28-30
Boise Contemporary Theater

Lauren Edson & Jason Detwiler in
The Winterreise Project
Friday, February 1
Sunday, February 3
The Egyptian Theatre

Leoncavallo's
Pagliacci with
Stravinsky's
Pulcinella Suite
Friday, March 1
Sunday, March 3
The Egyptian Theatre

Floyd's
Susannah
Friday, May 17
Sunday, May 19
The Egyptian Theatre

Rodgers & Hammerstein's
The Sound of Music in Concert
Friday, July 19
Sunday, July 21
The Idaho Bontanical Gardens

To purchase tickets to a show in our 2012-2013 season, please visit our website at www.operaidaho.org!
Buy Your Tickets for
Hansel and Gretel
Before They're Gone!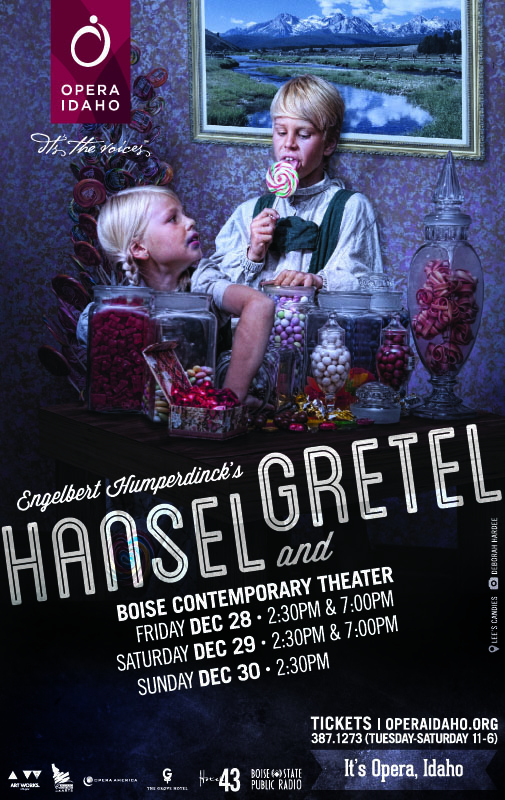 Hansel and Gretel
tickets are still available for purchase. However, get your tickets fast as the Friday evening performance is
just a handful of tickets away from selling out!
This family-friendly show is sure to please!
Click
here
for more information and to purchase tickets.
Also we hope you were able to catch the interview with Hansel (Melina Pyron) and Gretel (Amanda Gardner Porter) together with Music Director Sean Rogers on Channel 7 KTVB yesterday during the lunch hour. They did a fabulous job!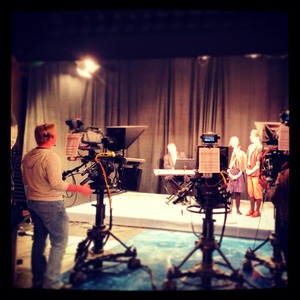 Finally, make sure you read the write-up in the Boise Weekly by clicking
here.
---
Reserve Your Place at
Mardi Gras Today!
An International Gala
Saturday, February 9, 2013
The Arid Club
6:00pm Full Event - $150
9:30pm Dessert, Dancing and Wine - $50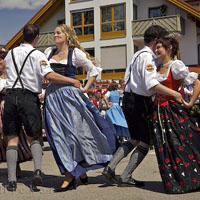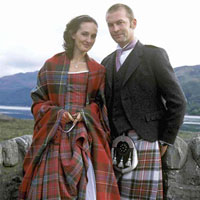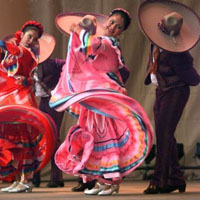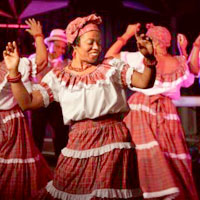 Looking for costume ideas? The traditional outfits of different nations around the world are a great place to start: Indian sari, Swiss lederhosen, French beret, Japanese kimonos, Russian tolstovka, Basque folk costumes, Spanish flamenco dancers, etc. The possibilities are limitless!
To reserve your tickets
Click Here
or contact Fernando at
208.345.3531 ext. 2 or
fernando@operaidaho.org