Met Live in HD this Saturday with Coffee and Conversations!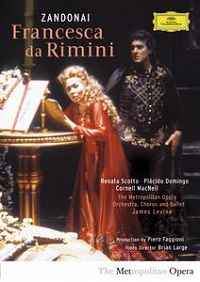 Coffee and Conversations
Opera Idaho's General Director Mark Junkert will start at
9:15 am at the Edwards 21 location. This week's topic is, "Favorite Operas Nobody's Ever Heard Of."
Edward's 21
7701 W. Overland Rd., Boise, ID
Showing:
Saturday, March 16, 2013
10:00am

Encore:
Wednesday, April 3, 2013
6:30pm*
New this season:
Edward's Downtown
760 Broad St., Boise, ID
Showing:
Saturday, March 16, 2013
10:
00
am
*
Encore:
Wednesday, April 3
, 2013
6:30pm*
*This location will not have Coffee and Conversations for this performance.

Zandonai's
Francesca da Rimini
Approximate runtime: 3:57
Eva-Maria Westbroek and Marcello Giordani star in the Met's production of Zandonai's melodic gem, inspired by Dante's Inferno. Marco Armiliato conducts.
For more information, click here to access the Met Live in HD website.
---
Opera Idaho's 2012-13 Season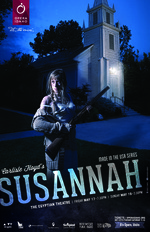 Floyd's
Susannah
Friday, May 17
Sunday, May 19
The Egyptian Theatre

Rodgers & Hammerstein's
The Sound of Music in Concert
Friday, July 19
Sunday, July 21
The Idaho Botanical Gardens

To purchase tickets to a show in our 2012-2013 season, please visit our website at www.operaidaho.org!
Opera Idaho and the Boise Sesquicentennial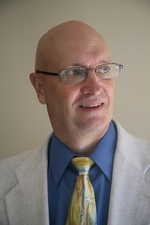 Friday, March 15, Opera Idaho General Director Mark Junkert be speaking about Opera in Idaho as part of the Boise Sesquicentennial. His talk will look at the history of opera in Boise, from its beginnings to the more-recent 40 years of Opera Idaho. Operas, singers, conductors, directors, theaters … the who and the what of it all. Included will be a special mention of operas written in and about Boise; with musical examples.
Michele
Detwiler
will be singing accompanied by Sean Rogers.

OPERA IN BOISE: A Short History
Presented by Mark Junkert

March 15, 2013 | 7:00-9:00 PM | Opera Idaho 513 S. 8th St., Boise, ID

For more information: www.operaidaho.org or
www.boise150.org/projects/city/sesqui-speaks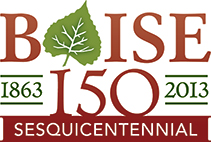 ---
Images From Pagliacci
Thank you for helping to make our production of Pagliacci a great success! In case you missed it... here are a few images from the performance: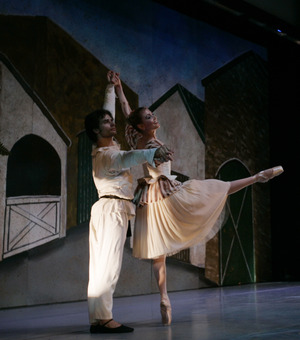 Collaboration with Ballet Idaho... The Pulcinella Suite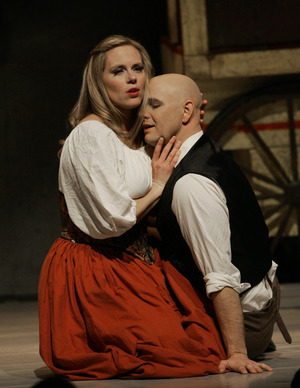 Emily Newton as Nedda and Jason Detwiler as Silvio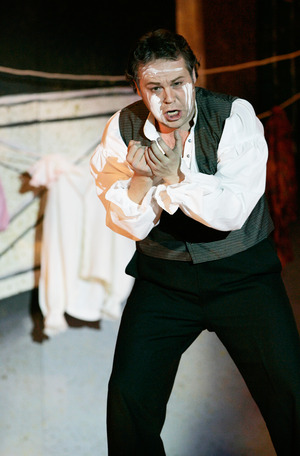 Christopher Bengochea as Canio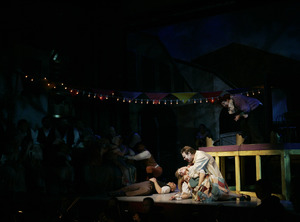 Pictures courtesy of Richae Swanbeck
More photos from this performance and our other performances can be found at www.operaidaho.org.