Mardi Gras:
An
International Gala
Live Auction Items Now Online!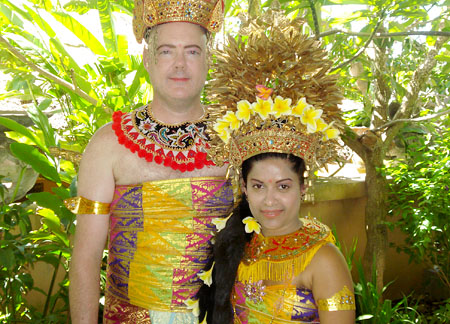 Hurry and buy your tickets for Mardi Gras: An International Gala today!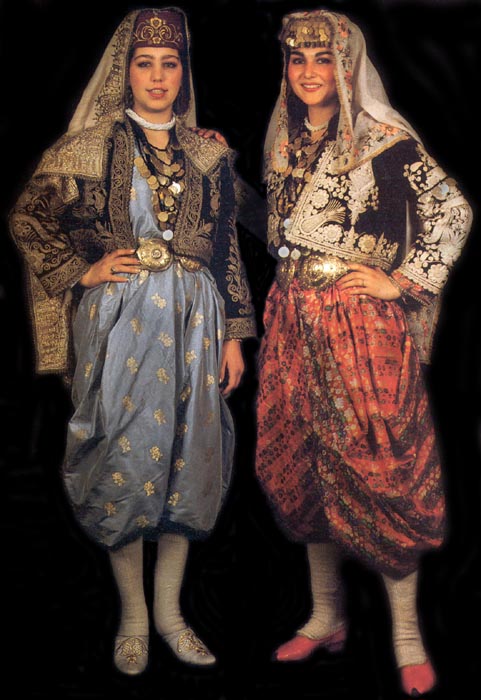 And be sure to check out this year's live auction items by clicking here
. If you can't make it to the event, but would like to bid on an item, either send a proxy to the event to bid for you, or contact our office to discuss other ways to get involved.
Here's a small sample of some of the amazing items: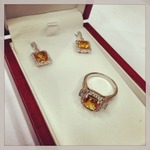 Jewelry - Citrine and Diamonds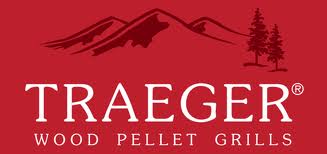 Traeger Grill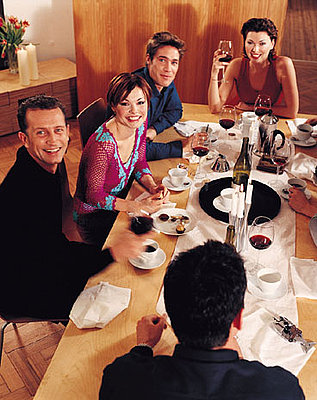 Dinner for 12 with Wine Pairing


Lodging in Italy at Relais Villa Petrischio
---
Opera Idaho's 2012-13 Season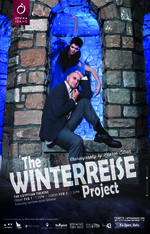 Jason Detwiler in
The Winterreise Project
Choreography by Lauren Edson
Friday, February 1
Sunday, February 3
The Egyptian Theatre

Leoncavallo's
Pagliacci with
Stravinsky's
Pulcinella Suite
Friday, March 1
Sunday, March 3
The Egyptian Theatre

Floyd's
Susannah
Friday, May 17
Sunday, May 19
The Egyptian Theatre

Rodgers & Hammerstein's
The Sound of Music in Concert
Friday, July 19
Sunday, July 21
The Idaho Botanical Gardens

To purchase tickets to a show in our 2012-2013 season, please visit our website at www.operaidaho.org!
Interview with
The Winterreise Project's
Jason Detwiler and Lauren Edson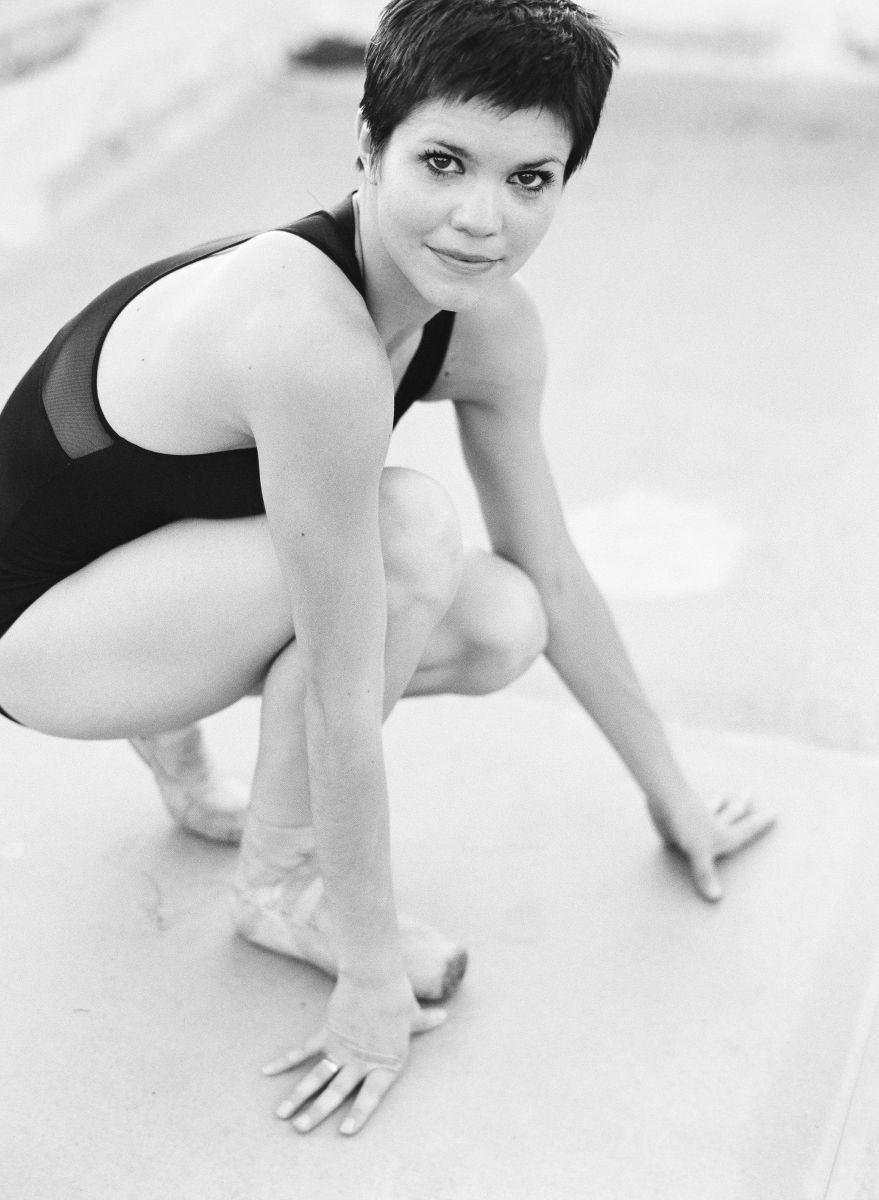 This week we caught up with The Winterreise Project's Jason Detwiler (JD) and choreographer Lauren Edson (LE) to find out a bit more about the performance.
What is The Winterreise Project?
JD
- This project is a staged version of Franz Schubert's 24-song cycle,
Winterreise (Winter's Journey),
based on the German poetry of Wilhelm Mueller. It is the story of a
young musician who discovers the faithlessness of his lover, and, filled with the heat of pain and icy numbness, blindly sets off on a harsh winter night. Throughout his unplanned and harried journey into the unmerciful folds of winter, he wanders between despair, life and hopeful love in a moving labyrinth of soul.
In what is normally done as a 'stand and sing' recital, we are incorporating the vivid and fluid elements of dance and video. Of course, I'll be moving around as well!
LE
-
The premise of The Winterreise Project, is to bring dimension, life and a fresh interpretation to Schubert's 24-song cycle, ordinarily performed by just a singer and pianist. This Project is a collaboration in the greatest sense of the word. Myself (choreographer), Jason Detwiler, Megan Richardson (costumes), Jason Sievers (film) and the dancers, have worked closely over the last eight weeks to create something poignant, unique and hauntingly moving.
Please tell me how The Winterreise Project came to be?
JD
- Opera Idaho's General Director, Mark Junkert, came to me over a year ago, expressing his desire to see Schubert's
Winterreise
performed here in Boise. He was not interested in it being an orthodox concert of singer and pianist, but a collaboration of artistic mediums serving to enhance Mueller's intense poetry and the music itself. I was certainly thrilled to throw in my lot as I had not, up to that point, sung any song cycles. I love complex characters and moving stories, so his suggestion of it being semi- or fully- staged completely sold me.
To continue reading the rest of the interview, click here.
---
Soprano Laura Rushing-Raynes
to Perform with
Idaho Dance Theater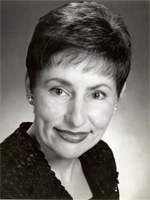 One of the selections in Idaho Dance Theater's upcoming program is "Now We are Here," a collaboration by resident Idaho Dance Theater choreographer Marla Hansen and Boise composer Eric Sandmeyer with support from Idaho Commission on the Arts and National Endowment for the Arts.
The dance production includes live music performed by Opera Idaho Resident Company soprano Laura Rushing-Raynes, pianist Barton Moreau, cellist Brian Hodges and saxophonist Rodney Zuroeveste, all Boise State music department faculty; costumes by Boise State theatre faculty member Darrin Pufall; and paintings of Idaho landscapes by artist Carl Rowe that will be projected to form a backdrop for the performance.

The piece is a "choreographic song cycle" exploring Idaho's land, seasons, history and way of life. It is a wonderful display of artistic collaboration, weaving together dance, poetry, voice, instruments and visual arts into a work that is much, much more than the sum of its individual parts.
Tickets for preview night at 7 p.m. Thursday, Jan. 24, are $10 for adults and $5 students and youth. Tickets for shows at 8 p.m. Friday and Saturday, Jan. 25-26, and 2 p.m. Sunday, Jan. 27, are $12-$39.
IDT will offer 20% to Opera Idaho patrons with the code: 'operaidaho' at online checkout, phone purchase or at the box office.
For information and tickets, go to www.idahodancetheatre.org, or call (208) 331-9592.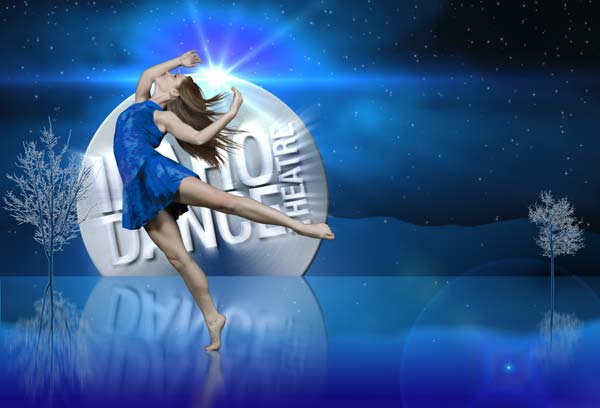 ---
Thank You to Our Volunteers for a Successful School Tour!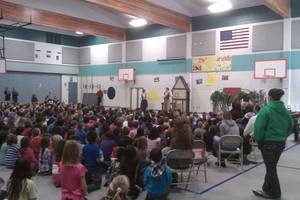 As many of you know, starting Monday of last week we began a tour of area schools with our opera Hansel and Gretel. The tour ends this coming Friday, January 25th, and the response has been overwhelmingly positive. Here is one example of a happy school:
"On behalf of myself, staff and students here at Snake River we would like to THANK YOU OPERA IDAHO for coming to our school today and performing Hansel and Gretel.
Students and teachers were still talking about it at the end of the day as they left for their buses.

It was magical and beautiful.

Our hats off to you and your Opera Troupe!"
-Laura/Snake River School

With such kind words of praise, we must also give special thanks to volunteers Bill Rath (truck driver), Rose-Marie and Max Bearden (artist housing), Yvonne McCoy (filling in at the front desk for Fernando) and Cathy Ingle (loan of car). We certainly couldn't haven't made this come together without you and your dedication to our organization. Thank you!

We are always in need of an extra hand like the generous people above. If you are interested and able to house performers or lend a vehicle, or even do some volunteer coordinating, please contact Anabel at anabel@operaidaho.org.

Thank you again to our volunteers! You make what we do possible!