Art Song Recital This Saturday
Please join us this Saturday, November 17, 2012 for an Art Song Recital featuring Opera Idaho's Artist-in-Residence Andrew Peck together with BYU Idaho faculty and students.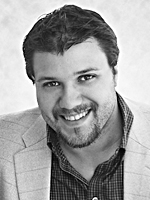 Saturday, November 17, 2012
4:30pm-6:00pm
Boise Philharmonic Building
516 S. 9th Street
Boise, ID 83702
---
Opera Idaho's Children's Chorus Performing at Festival of Trees
Whether or not you were planning to attend the Festival of Trees this year, you've got a reason to go now: Opera Idaho's Children's Chorus will be performing!
Wednesday, November 21
3:15pm-4:00pm
The Boise Centre on the Grove
For more information and a schedule of the Festival of Trees Performances click
here.
For more information on the Opera Idaho's Children's Chorus click
here.
---
Please Help Opera Idaho Win $1000!
Blue Cross of Idaho has asked Opera Idaho to participate in a competition they are hosting on their facebook page to win $1000. Please help us win! It only takes a minute of your time, log-in to your account on facebook.com and "like" Blue Cross of Idaho. Then vote for Opera Idaho to win the $1000 prize money. We're lagging behind our competitor, Boise Little Theater, at the moment, and we could use all the votes we can get! Remember, it only takes a moment, so please be sure to vote and ask your friends and family to vote as well! Thank you in advance for supporting Opera Idaho!

---
Opera Idaho's 2012-13 Season

Humperdinck's
Hansel & Gretel
December 28-30
Boise Contemporary Theater

Lauren Edson & Jason Detwiler in
The Winterreise Project
Friday, February 1
Sunday, February 3
The Egyptian Theatre

Leoncavallo's
Pagliacci with
Stravinsky's
Pulcinella Suite
Friday, March 1
Sunday, March 3
The Egyptian Theatre

Floyd's
Susannah
Friday, May 17
Sunday, May 19
The Egyptian Theatre

Rodgers & Hammerstein's
The Sound of Music in Concert
Friday, July 19
Sunday, July 21
The Idaho Bontanical Gardens

To purchase tickets to a show in our 2012-2013 season, please visit our website at www.operaidaho.org!
Marshall and Leslie Garrett Honored with ESPAA Award for Outstanding Service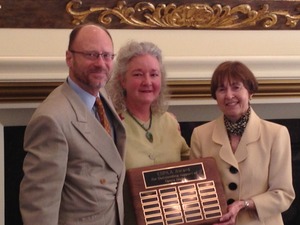 Marshall and Leslie Garrett with Ester Simplot

Marshall and Leslie Garrett were feted at a luncheon earlier this month, during which Esther Simplot established and awarded to the Garretts the first ESPAA Trophy Award for Outstanding Support of Opera Idaho. The awardee(s) will be chosen every two years by the last awardee and Opera Idaho's General Director. The trophy, a sculpture by Anne LaRose, can be displayed in the home of the awardee or in the Opera Idaho offices. LaRose also sculpted "Esther Simplot and Muses" which is at the entry to the Esther Simplot Performing Arts Academy at 9th & Myrtle, Boise, and "Keepsies," children playing marbles, which is at the Boise Centre on the Grove. Marshall joined the Opera Idaho Board in 2004, assumed the Presidency in 2006, and stepped down just this September. He remains on the Board. Leslie has served in various capacities, including Volunteer Coordinator, Special Events Committee Chair, several-time Chair of the Mardi Gras and Auction of Arias fundraisers, Salon Coordinator and member of the Fund Development Committee.




---
The General Director's Corner:
It's All in the Planning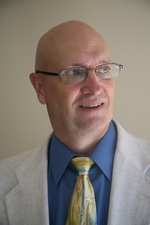 This will be the first article in a new monthly series authored by Opera Idaho's General Director, Mark Junkert
Not yet three weeks past our season-opening production of Falstaff and with the bulk of our 2012/13 season still to come, we are already busy planning our 2013/14 season. It may seem early, but not when you consider that we will announce the next season in mid-February just three months from now. "Why so early?" you might ask. Primarily to engage the very best artists, directors and conductors, we must secure their services before another opera company does. We must reserve dates in our home venue at The Egyptian Theatre and our other venues. And, we must work to build budgets that feed into the annual budgeting process of our Board of Directors, a process which is also beginning.

Just how do we go about choosing a season? We begin with a five-year outline I've prepared that suggests possible operas in each of the categories of Opera Idaho's strategic plan: a large-scale major repertoire opera (in recent seasons Madama Butterfly and La bohème); one that requires lesser forces, often a comedy (The Pirates of Penzance and Cosi fan tutte); an American opera; a holiday opera; and, a concert-musical. We seek input from numerous sources, beginning with our Artistic Committee chaired by Vicki Kreimeyer, then our Marketing Committee chaired by Pamela Thomas and finally our Finance/Administration Committee chaired by Bret Amideo. There, ideas are refined based on whether we feel we can present a quality production of or there is an audience for a particular opera, all weighed against the budgetary needs of particular operas. Along the way, subscribers and donors are often asked for advice or make suggestions that are considered.

Generally operas are chosen first, casts second. But, every so often the availability of an artist who's perfect for a particular role might influence the choice of opera. Jason Detwiler as Billy Bigelow in our concert-Carousel two summers ago and Tiffany Calas as the Mother in Amahl and the Night Visitors... two artists ideally suited for those roles. Occasionally we'll add something that isn't an opera – we've had guest artist recitals and this year The Winterreise Project.

You can see how it might take months to arrive at a season that you will enjoy. There are many possibilities and competing interests. Always, we welcome input and feedback from all corners. If you'd like share your ideas with us, please write to mark@operaidaho.org.


---
Congratulations to Dancer
Lauren Edson & Company of This Season's
The Winterreise Project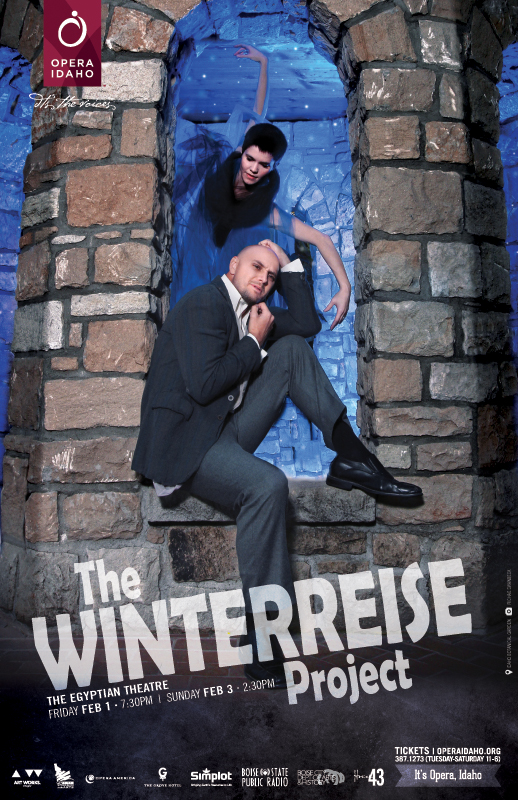 We are so proud to congratulate Lauren Edson on her win at the national "Dance Under the Stars" choreography festival on November 10, 2012 in Palm Desert, CA. Click here to read the Idaho Statesman article about her performance.
Edson will be choreographing and co-starring in Opera Idaho's The Winterreise Project with baritone Jason Detwiler. The Winterreise Project is an original dipiction of Schubert's song cycle. The performances will be held on February 1, 2012 at 7:30pm and February 3, 2012 at 2:30pm.

For further infomation or to purchase tickets log on to our website at www.operaidaho.org.