NAJGA E-News
May 2016



MESSAGE FROM THE BOARD PRESIDENT




A Growing and Greening Membership



Dear NAJGA Member / Friend,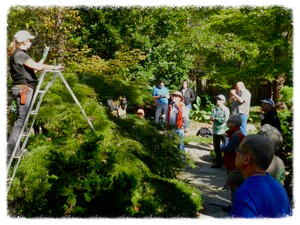 The mild beauty of May is upon us, and all across North America we share the most pleasant weather of the year. These greening Japanese gardens are NAJGA's focus but it is our members who are NAJGA's assets. We are a volunteer-run organization with a wide geographic reach, providing support and resources to Japanese gardens and gardeners because we have a committed core of members, some of which have been with us for five years now.
An active membership helps us sustain our mission as a 501c(3) organization with a mandate in education. Our goal is to expand that circle of committed members by providing more value to our members.
Our
newly-updated website
outlines additional benefits for your NAJGA membership:
1)
more premium content in the Member Access page for both organizational and individual members;
2)
more promotional opportunities for organizational and business members; and,
3)
more networking opportunities for members to connect. Look for further member benefit additions in 2016, including small member grant programs in education and volunteerism to support new practitioners and to advance grassroots projects.
The result of winter is a beautiful May, and the result of NAJGA's formative years is a strong and effective membership organization. NAJGA is no longer dependent on major grants and has matured to a financially self-sustaining organization, thanks to our supporters. Thank you for your membership. Let's continue advancing our field together.

Respectfully,

Kim Andrews
---
New Presentation Uploads in the Member Section
---
Members can now view and download the following presentations from the 2014 Chicago conference relating to garden maintenance, programming, health & wellbeing and garden administration in the Member Section of the NAJGA website:
"Keeping Koi Healthy" - Richard Heimberger
"Cheap Methods, Cheap Tech" - Luanne Kanzawa & team, Japanese Friendship Garden of San Diego
"Haiku Scavenger Hunt" - Luanne Kanzawa & team, Japanese Friendship Garden of San Diego
"Konnichiwa Japan Summer Camp" - Amy Wells, Chicago Botanic Garden
"The Japanese Garden In A Healing Context" - Graham Hardman, Japanese Garden Society of UK
"Stroll for Wellbeing: A Program of Wellbeing and Reflection" - Dr. Ruth McCaffrey and Wendy Lo, Morikami Museum and Gardens and the Christine E. Lyne College of Nursing, Florida Atlantic University
"The Healing Gardens at Samaritan Lebanon Community Hospital" - Betty Koehn, Lebanon Community Hospital Foundation
LOG IN
at the NAJGA homepage and go to the
Member Section
on the main menu.
---
New NAJGA Flyer
---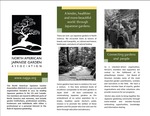 Share information about NAJGA to your organization, colleagues and garden friends.
Download and print a copy of the flyer
HERE
.
---
Shared Community Calendar and Job Postings
---
Members may now directly post event notifications and job opportunities relating to their Japanese gardens and organizations in the NAJGA website. This is made possible through the Google Calendar in the homepage and the Career Center segment in the website's Member Section.

To start setting up your access to the Google Calendar, notify us at info@najga.org that you would like to have direct access and we will process your request.

To post job opportunities in the NAJGA website, log in to your membership account, go to the Member Section > Career Center. You can then type in or cut and paste the details of the job opening. Make sure to notify us at info@najga.org so we can share the job update with other members.

---
MEMBER UPDATES
---
Garden Build Volunteer Opportunity In Minnesota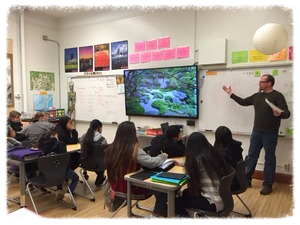 NAJGA member Milo Mietzner is inviting volunteers to help build a small, school-based Japanese garden in St. Paul, MN. The new garden will be located in the premises of the Parkway Montessori Middle School and is part of a Japanese language education program for students. The students themselves have also spent some time learning about Japanese gardening basics and have even composed their own garden models. To learn more about the project, contact Milo directly at
milo@m-scapedesign.com
.
---
Art and Medicine Meet
At the Harn Museum's Asian Rock Garden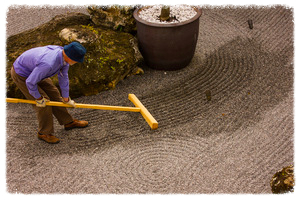 With its focus on health and wellbeing, the 2016 Conference at the Morikami Museum & Gardens in Delray Beach, FL provided some impetus for an innovative collaboration between another Florida cultural destination --- the Samuel P. Harn Museum of Art in Gainesville --- and the University of Florida Health Shands Hospital.
The museum's Asian Rock Garden and the UF Health Shand's Arts in Medicine program are at the center of this collaboration. Patients enrolled in the program are provided an opportunity to design a raking pattern for the garden and watch their design applied into the actual garden, both from the comfort of their hospital bed.
2016 Conference presenter Dr. Martin McKellar, who has been raking the garden for several years and is working with the patients for this program, provides more detail about the project
HERE
.
READ MORE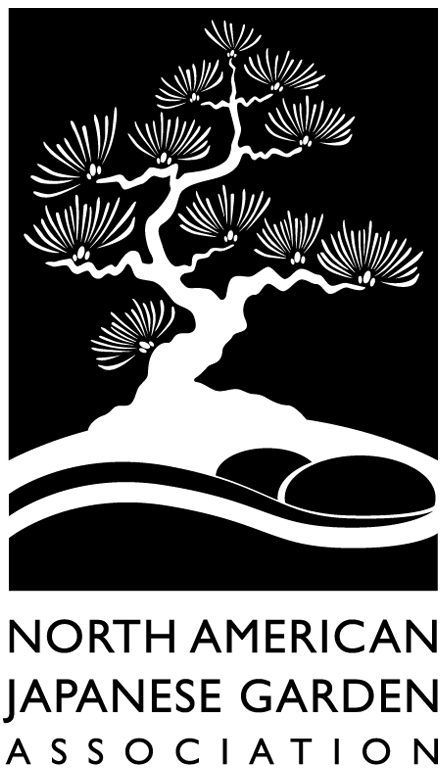 Promoting the Art, Craft and Heart of Japanese gardens
in the USA and Canada.
---
NAJGA Calendar
---
Save the date for the NAJGA 2016 regional events
September
17, 18 & 19
Nikka Yuko
Japanese Garden,
Lethbridge, Alberta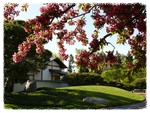 Source:
nikkayuko.com
---
October 7 & 8
Shofuso Japanese
House and Garden,
Philadelphia, PA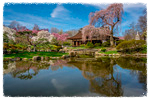 Source:
japanesehouse.org
Between
2017
to
2018
,
NAJGA will be at various
garden locations
in Los Angeles,
Dallas - Fort Worth,
Montreal, Hawaii,
Anaheim & Detroit.
---
Community
Calendar
---
June 4
Garden Conservancy Open Days: Chase Gardens
Orting, WA
June 4 - 11
"Joining Heaven and Earth: Japanese Aesthetic Retreat
Boulder, CO
---
DONATE
You may also make a financial contribution by clicking through the following options: