NAJGA E-News
February 2016



MESSAGE FROM THE BOARD PRESIDENT




Continuing NAJGA's Good Work



Dear NAJGA Member / Friend,

Japanese gardens are a passion of mine and that's why, as the new president of NAJGA's board of directors, I'm passionately committed to advancing the horticulture, business culture, and human culture of Japanese gardens in Canada and the US through working with our members and international partners.

With our upcoming biennial conference at the Morikami Museum and Japanese Gardens, Delray, FL, NAJGA continues to bring together the expertise and experience that have made Japanese gardening an international art form.

In 2015, NAJGA adopted a board-run business model. With one paid staff member, NAJGA is a member-run professional group. Board members serve the organization as volunteers and donate sweat equity to advance common goals. We contribute many hours of hard work and make personal financial gifts to maintain NAJGA's high programming standards and provide educational and networking resources year-round.

Our 2016 goal is to continue NAJGA's good work for our members while improving the long-term sustainability of our mission. We seek to increase board engagement with active committees and to engage other members in our work. We plan to develop an international gardening exchange with partners in the United Kingdom and in Japan. Watch out for exciting announcements of upcoming events at the March conference. We will work to improve communications with members and provide useful and timely information. Most important, we will begin to plan for the future of NAJGA.

We're all lucky to be caretakers of some of the most meaningful and beautiful built-environments in the world, walking the razor's edge between natural and man-made. To ensure the sustainability of our individual gardens, we must work together to sustain our growing network by contributing time, expertise, and funding.

Please think about how you and your garden can contribute to NAJGA in 2016. Contact info@najga.org if you are interested to serve in a board committee in membership, journal production, communications, or programming. It's fun getting to know your peers from across North America and it's rewarding to know that you are helping NAJGA to accomplish great things.

Remember, NAJGA's strength lies in the passion of our members like you. I sincerely thank you for your membership in NAJGA and hope to serve you well as president. I look forward to seeing you in Florida in March.

Respectfully,

Kim Andrews
---
Meet our 2016-2017 NAJGA Officers
---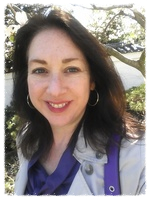 KIM ANDREWS
,
Board President
. Kim also serves
as the Executive Director of Shofuso House and Japanese Gardenin Philadelphia, PA where she has overseen comprehensive strategic planning and implementation in tandem with board development and training, and has raised over $1 million in capital projects and capacity building.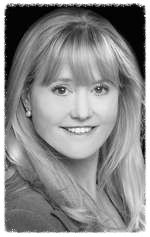 KELLY SUTHERLIN McLEO,
FAIA,
Vice President
. Kelly is the President of Kelly Sutherlin McLeod Architecture based in Long Beach, CA. She is a Fellow of the American Institute of Architects and a member of various architectural and preservation organizations. As a student at the USC School of Architecture, she was the first female recipient of the prestigious Gamble House Scholar-In-Residence Program.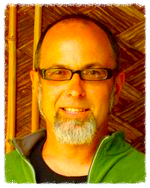 TIM GRUNER
,
Secretary
. Tim is the Garden Curator of the Anderson Japanese Gardens in Rockford, IL. Working under the direction of Hoichi Kurisu and supervising a team of six gardeners, Tim maintains and oversees construction projects at the gardens, considered one of the highest-quality outside of Japan.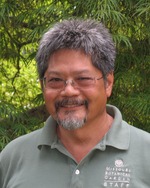 BEN CHU
, Treasurer. Ben is Horticulture Supervisor at the Missouri Botanical Garden, overseeing its South Gardens and Japanese garden, the Seiwa-en. He also serves as a Japanese garden consultant for various gardens in the Midwest and Southeast. In 2012, as part of the centennial for the cherry trees in Washington DC, he received a Foreign Ministers' Commendation for his role in perpetuating the stock of these historic trees.
---
2016 CONFERENCE UPDATES
---
Beat the Valentine Deadline For Hotel Bookings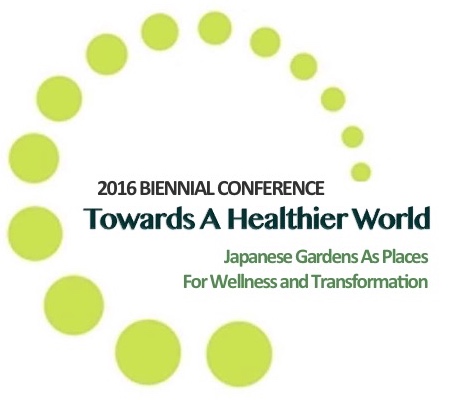 February 14, 2016 is the last day for booking your hotel reservation with Marriott Courtyard Boca Raton with the benefit of a NAJGA conference rate.
With this conference rate, you can enjoy more of Florida as well before and after the NAJGA event by being able to book at a discounted rate up to three days before and after the conference, subject to availability.
Contact Marva Campbell of Marriott Courtyard Boca Raton at 561-241-7070 or e-mail info@najga.org with your reservation details.
New Speakers, Topics and Activity
New speakers from the Yume Japanese Gardens in Tuczon, AZ, Portland Japanese Garden in Oregon and the Florida Atlantic University are beefing up our roster of presentations for the conference.
Yume Japanese Gardens founder and executive director Patricia Deridder and Asian medicine practitioner Dianne Darcy provides the perspective of a relatively new and smaller-scale garden in implementing the "Stroll For WellBeing" program.
Portland Japanese Garden culture, art and education curator Diane Durston will discuss how to design an integrated program exploring Japanese gardens as places that inspire health and wellbeing, how to partner with like-minded individuals and organizations and how to integrate this into the annual programming to ensure a balanced and diverse content.
Prof. Patricia Liehr of Florida Atlantic University's Christine E. Lynn College of Nursing will help facilitate the mini "Stroll for WellBeing" activity on March 8.
Japanese garden designer Hoichi Kurisu's evening lecture on March 7, entitled
"Japanese Garden Principles Applied: A Diversity of Healing Spaces,"
will now focus on the theme of healing and restoration in the garden spaces he has designed: from private estates to public parks, health care systems, water treatment facilities and more.
On March 8 PM, there will also be an opportunity for participants to do a self-guided tour of the Morikami Museum and Gardens. The mobile phone tour guide is available here:
http://www.morikami.org/tour
.
Information Sharing Opportunity
for Business and Organizational Members
Business and organizational members (gardens and associations) who are attending the conference can display and share flyers, brochures and small promo items at the conference venue. Please inform NAJGA in advance through e-mail: info@najga.org if you will avail yourself of this opportunity so we can set aside space for you.
Special thanks to our conference partners and sponsors: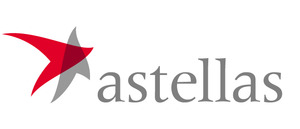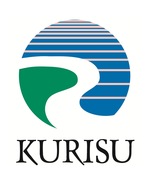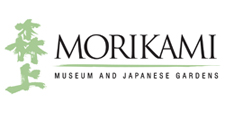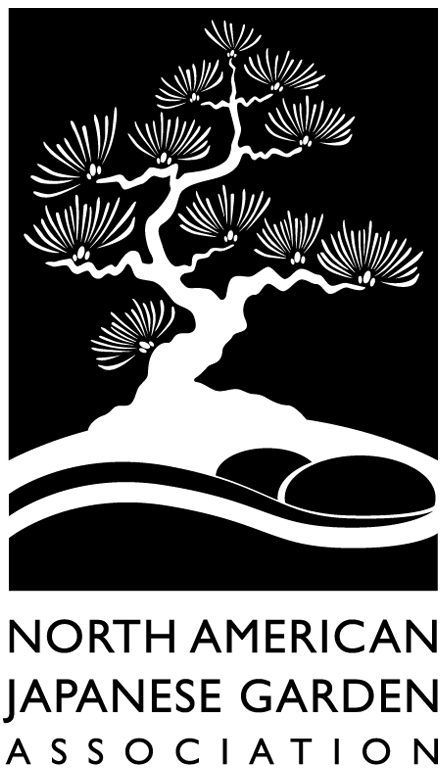 Promoting the Art, Craft and Heart of Japanese gardens
in the USA and Canada.
---
IN REMEMBRANCE
---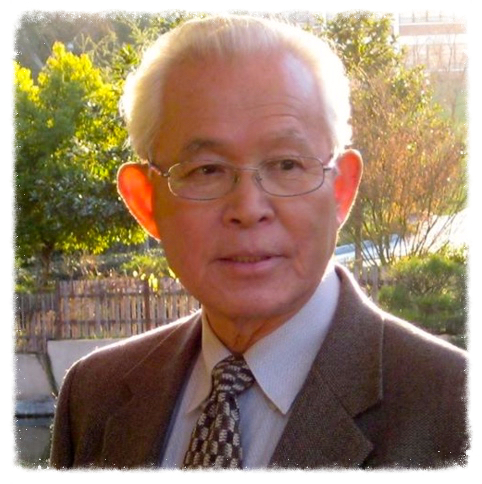 Takeo Uesugi (1940 - 2016)

built Japanese gardens around Southern California and America for more than four decades. He was an influential professor of landscape architecture from 1970-2000 in the College of Environmental Design at California Polytechnic University, Pomona.

His awards include the National Landscape Award in 1981, and the Government of Japan's Order of the Sacred Treasure, Gold Rays with Neck Ribbon in 2010. At the International Conference on Japanese Gardens Outside Japan in Long Beach in 2009, he was given a lifetime achievement award. Mr. Uesugi was also a NAJGA
business member.

His major public projects include the James Irvine Garden at the Japanese American Community and Cultural Center, Los Angeles; San Diego Tech Center, Hotel Nikko (Grand Hyatt), Atlanta; Aratani Japanese Garden at Cal Poly Pomona; Huntington Japanese Garden, San Marino, CA; and the Japanese Friendship Garden, San Diego. He also led the restoration of the Storrier-Stearns Japanese Garden in Pasadena, CA.

Takeo Uesugi passed away on January 26, 2016 after a courageous battle with cancer. He is survived by his wife, children and grand children. A devoted missionary in the Tenrikyo Church, Takeo was dedicated to a life that was pure and joyful --- qualitiies very much present in the gardens he built.
---
WELCOME, NEW MEMBERS!
---
Bruce Reed
Santa Barbara
Botanic Garden

Santa Barbara, CA
Gregory Wittkopp
Cranbrook Center
For Collections and Research
Bloomfield Hills, MI
Sanae Kumakura
Ueyakato Landscape Co. Ltd.
William Meyer
Randall Schmitt
WTR Corporation
Bonny Doon, CA

Don Brooks
Seattle Department
of Parks and Recreation
Seattle, WA

Nancy Buell
Oakland, CA

Lolita Higbie
Boulder, CO
Hance Huston
Fishkill, NY
Karen Creswick
Sandy, UT
Aurapin Sukanich
Pittsburgh, PA
Ron Widmar
Eugene, OR
Ring Stafford
Gastonia, NC
---
DONATE


You may also make a financial contribution by clicking through the following options: