NAJGA E-News
July 2015



MESSAGE FROM THE BOARD PRESIDENT


Gardens Are Social Spaces

Dear NAJGA Member/Friend,

"If you have a garden and a library, you have everything you need," wrote the Roman orator Cicero. Reading seems a solitary pursuit, but it is a kind of conversation across time and space. Japanese gardens often appear as places of solitary contemplation, yet most were once deeply social spaces. For instance, the rôji tea garden was where guests first gathered at a tea ceremony. Pond-style stroll gardens hosted lavish parties by aristocrats and warriors. Even flat-style temple gardens inspired conversation—and poetry—from priests seated in the adjacent building. Gardens are made for people.

In this spirit of convivial enjoyment and learning within inspiring environments, I encourage you to attend one of NAJGA's upcoming events. Please join us as we bring together leading garden specialists and intriguing gardens in programs featuring hands-on education, demonstrations, lectures, garden tours, and opportunities to "break bread" with people who share your interests. Personally, I have learned a lot at previous NAJGA workshops and conferences, but I treasure most the opportunities to deepen old ties and make new friends.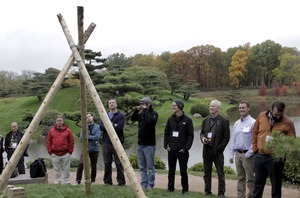 Below and on our website you will find more information about, and links to, our 2015 regional events at Minneapolis-St. Paul on August 7-8, in New York on October 1-2, and in Durham, North Carolina on October 22-23. As you plan your activities for the next weeks, and months, keep in mind a few fun facts: the average August high temperature in Minneapolis is 80 degrees; autumn in New York is so beautiful they wrote a song about it, and in 2014 Sarah P. Duke Gardens ranked 4th on an international list of the "Most Stunning University Gardens and Arboretums."

I thank you for supporting NAJGA, and I look forward to seeing you soon.



Respectfully,





Ken Brown
---
2015 REGIONAL EVENT FACILITATORS
---
A number of North America's top Japanese garden / art professionals and NAJGA members will be sharing their expertise in the three NAJGA regional events this year.
"It's All In the Details"
Skills Development Workshop
& Garden Education Tour
August 7-8, 2015
Como Park Zoo & Conservatory, St. Paul, MN
& various Japanese gardens in Minnesota area
Dr. David Slawson - Author, "Secret Teachings In the Art of Japanese Gardens: Design, Principle, Aesthetic Values"
John Powell - Consultant, Japanese gardens in Minnesota's Como Park Zoo & Conservatory, Carleton College and Normandale Japanese Garden.
Dr. Kendall Brown - Author, "Quiet Beauty: The Japanese Gardens of North America"
Tim Gruner - Curator, Anderson Japanese Gardens, Rockford, Illinois
Hiro Kamoshita - Past President, Vancouver Japanese Gardeners' Association
Nick Esthus - Japanese Garden Curator, Memphis Botanic Garden
Scott Solomonson - Principal, Living Space Landscapes, MN
Adam Strehlow - Horticulturist, Como Park Zoo & Conservatory
Thom Gerst - Zoen LLC Associates
Ben Schrefp - Zoen LLC Associates
Sam Kaufmann - Horticulturist, Normandale Japanese Garden
Mary Bigelow - Professional gardener, Minnesota Landscape Arboretum & Carleton College
Attendees will have two chances to own a

ladder through a silent auction and a raffle during the two-day event.


REGISTER
---
"Fostering Mature Cultural Landscapes:
The Japanese Gardens Of New York"
Symposium & Garden Tour
October 1-2, 2015
The Pocantico Center and the Japanese Garden at Kykuit
Brooklyn Botanic Garden, Innisfree Garden
Hammond Museum & Japanese Stroll Garden
Cynthia Bronson Altman - Curator at Kykuit, The Rockefeller Brothers Fund.
Brian Funk - Curator, Japanese Hill-and-Pond Garden at the Brooklyn Botanic Garden.
Stephen Morrell - Director, John P. Humes Japanese Stroll Garden
Kate Kerin - Landscape curator, Innisfree Garden
Dr. Kendall Brown
You may now register online for this regional event!
REGISTER
---
"Branching Out In the South"
Pruning & Garden History Workshop
October 22-23, 2015
Sarah P. Duke Gardens, Culberson Asiatic Arboretum
Durham, North Carolina
Dennis Makishima - Aesthetic pruning pioneer in the United States. Teacher and author of two books on bonsai education.
Grant Foerster - Founding president of the Aesthetic Pruning Association.
Maryann Lewis - Co-founder of the Aesthetic Pruning Association.
Sadafumi Uchiyama - Garden curator of the Portland Japanese Garden
Justin Waller -Horticulturist-in-Chief, Deer Chase Gardens, Durham, NC
Dr. Kendall Brown
Online registration will be available soon!

---
MEMBER SPOTLIGHT
---
From Japan to Minnesota:
Q. and A. With John Powell
"I told myself on my first day at the museum that I would forget everything I thought I knew about landscape gardening and just absorb everything anew," says NAJGA board member John Powell about his apprenticeship with the garden staff of the prestigious Adachi Museum in Japan.

John recently shared his thoughts with NAJGA about training in Japan and applying his knowledge in North America. He is the principal behind Zoen LLC Associates, a consultancy firm specializing in Japanese garden creation and maintenance.

READ MORE
---
A New Day for the Tsuru Island Gresham
Japanese Garden
How do you re-build and run a public Japanese garden purely on volunteer effort?
"Allow them to own the project and feel that what they do is the most important thing that is happening,"
says NAJGA member Jim Card.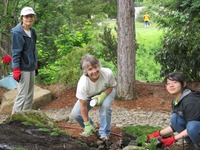 Jim and Tomiko Takeuchi of Gresham, OR talk about reviving a 40-year old garden in the city park that was originally built by local Japanese-American citizens, and years later, successfully enlisting volunteers to help with the project and ensure its sustainable future.
READ MORE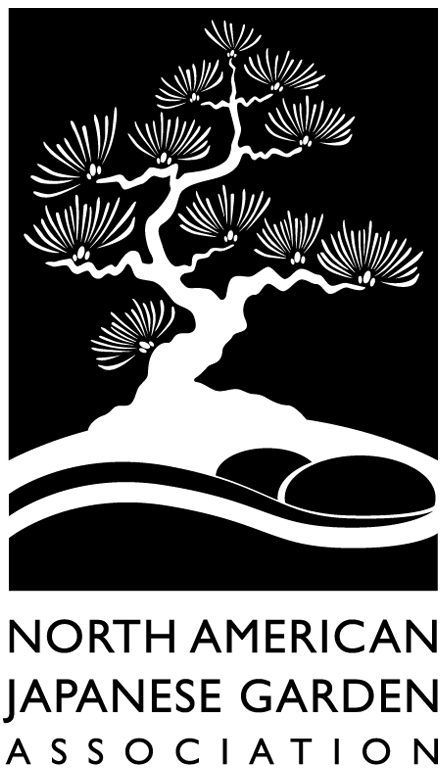 Promoting the Art, Craft and Heart of Japanese gardens
in the USA and Canada.
---
SPECIAL SALE!
2014 -2015 NAJGA Journal
Want to share the NAJGA Journal with your garden members, volunteers, customers
and friends?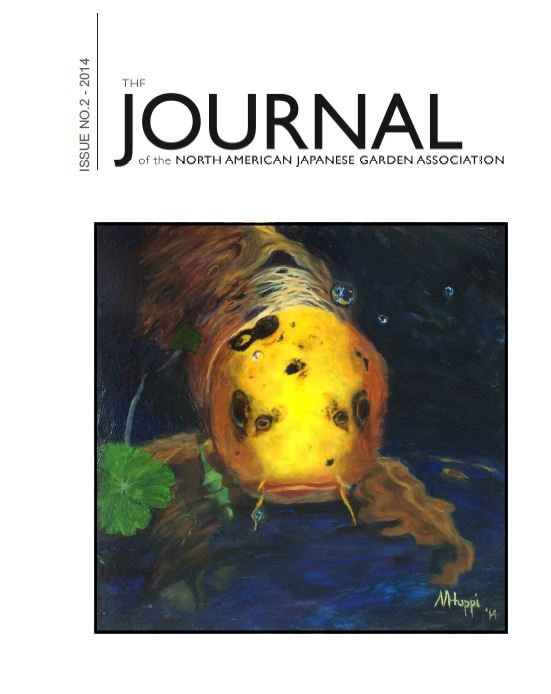 For a minimum of 10 copies per order, the Journal can now be
purchased at the following
discounted prices:

NAJGA Members
$10.00
General Public
$15.00

For orders below 10 copies,
the following prices
still apply per issue:

Shipping within US
$18.95

With international shipping
$23.95

Payments can be made
through check and credit card.
Click here to fill out
the details of your order.
---
Welcome, New Members!
Ross NW Watergardens
Portland, OR
Werner Koehler
Minneapolis, MN
Mary Witkus
Minneapolis, MN
---
COMMUNITY
CALENDAR
---
July 21 - August 2
Kasagi: Gates of Hope
Portland Japanese Garden
Portland, OR
August 1
Public Archaeology
at Shofuso
Shofuso House
& Japanese Garden
Philadelphia, PA
August 2
Ceremony of Peace
Japanese American Cultural
& Community Center
Los Angeles, CA
August 3

Japanese Garden Lecture
Wellfield Botanic Garden
Elkhart, IN
August 8
Toro Nagashi
Shinzen Friendship Garden
Fresno, CA
August 16 - 22
Evoking Natural Landscape:
A Total Immersion Workshop
Bath, Ohio
August 20
Japanese Aesthetics:
Art of Tea Ceremony
Anderson Japanese Gardens
Rockford, IL
August 20
Japanese Garden Lecture
The Shoseian
"Whispering Pine"
Japanese Tea House
Glendale, CA
August 23
Japanese Lantern
Lighting Festival
Como Park Zoo
& Conservatory
Saint Paul, MN
August 29
Kezuroh-kai Mini,
Japanese Woodworking
Festival
Mokuchi Woodworking
Brooklyn, NY
August 30
Sounds of Antiquity:
Gagaku
Storrier Stearns
Japanese Garden
Pasadena, CA

Send us your upcoming
Japanese garden-related
events and news:
info@najga.org
---
Shop at

and Amazon will make
a donation to the
North American Japanese
Garden Association.
---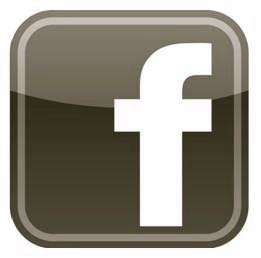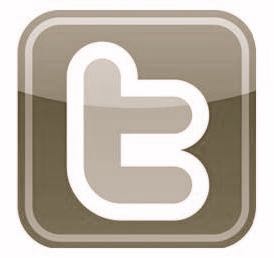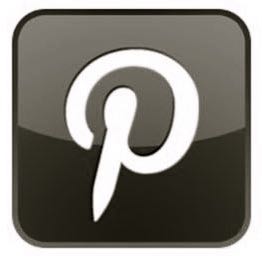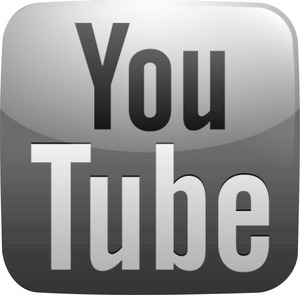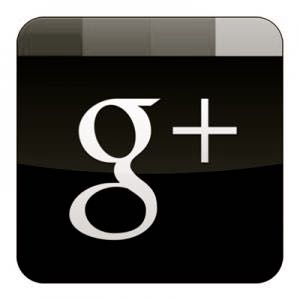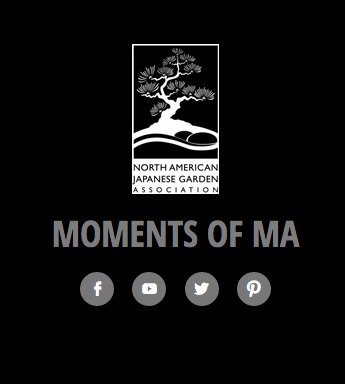 The North American Japanese Garden Association Blog