The Value of an Elite Program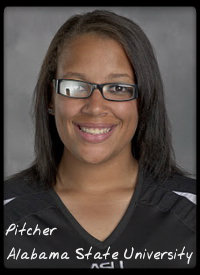 By Bailey Patt - IL Bash Alum & ASU player
Collegiate softball always seemed like it was something out of reach for me, let alone playing Division 1. I was not sure what their schedules consisted of or if I was even talented enough to play with/against some of the best girls in the country. Playing at a Division 1 school is not about having all the perks. Getting free equipment and sponsorships is a highlight, but it is a privilege that you are given. The hard work and dedication you put into it is what makes all your opportunities possible. Being apart of the Illinois Bash really prepared me for what I went through my first year at a Division 1 school.
You know just as well as I do that from the moment you become a member of an elite softball program in the fall and all the way until the end of the next summer, you have a full schedule. Whether its tournaments, practice or fundraising you are always doing something. A typical fall D1 schedule can be compared to what the Bash does. Not as many tournaments are played or games in general, but there is a lot of practice and conditioning. Throughout the fall your fundamentals are broken down and bettered. The conditioning in the Bash warehouse you all do is hard work, most Division 1 schools are doing similar workouts, but for an hour or more five times a week. Besides the running you do at practice, you have scheduled time with a strength and conditioning coach where you just focus on getting stronger and faster. All the dedication you put in just for the offseason really develops how you will play in the spring.
Throughout the year on a travel team, you get to know the girls you are spending all your time with. When you go away to school, team chemistry needs to be developed just as much as your skills. Whether its fundraising, team bonding activities, or just hanging out with each other on free time, you have to be able to make relationships with your teammates because you are with them all the time and those relationships make your team stronger.
I know that being on an elite program conflicts with your life outside of softball, but that is a choice we make for our sport. When you are a member of a D1 program there isn't as much free time as you want. You may think you have the rest of the day off, but then your coach will call a meeting or practice and you have to give up your free time to go with what your coach says. It really is the ultimate sacrifice. Yes you may get upset because you already had plans that you now have to change, but when you join any kind of softball program whether it's a D1 or Junior College, you have to remember that this is like a job. A coach is paying you to go to school to perform on and off the field. What they say goes.
This article isn't written with the intention to scare you into not playing D1. Quite the opposite, it is to share first hand my experience and to inform you that the Bash program really will prepare you for college. Throughout my softball career I never learned as much as I did until I joined the Bash. The practice/tournament schedules are crazy, and you always have to work hard, give 100%, but that's what it takes. Being able to sacrifice for your team will open up more opportunities than you know. If collegiate softball is something you strive for, keep working. Don't let anything stop you from getting to your goal, and remember: Safe Softball Sucks.