Scandinavian Christmas in our tasting room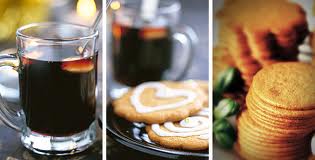 We invite you to join in a Scandinavian Christmas with us.
November 23rd through the 25th
we will be offering Swedish Glogg and cookies, playing Swedish Christmas music and have our decorations up. Glogg is a red wine spiced with cinnamon, cloves, orange rind and raisins, which has been simmering for hours. Each Sunday leading up to Christmas, The Sundays of Advent, Open House is a common tradition in Sweden and you will always be treated to Glogg and traditional bread and cookies. And of course the Advent candles will be glimmering in the windows leading your way.
---
2009 West Viognier Release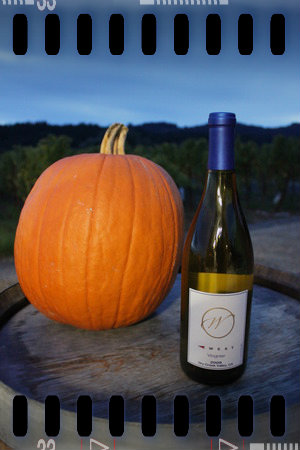 We just released the 2009 West Viognier. The 2008 vintage has been a well-received wine and the 2009 vintage delights us with exotic and tropical fruit notes. The 2009 has the pineapple aroma from the 2008 vintage, but also some mango and guava and the taste continues with fruitiness combined with crisp citrus.

We will send the 2009 West Viognier to all Compass Club members during November along with our Bordeaux blend, 2008 West Crest Cuvée. If not a member you can sign up at our web site and receive this shipment before the Holidays.
---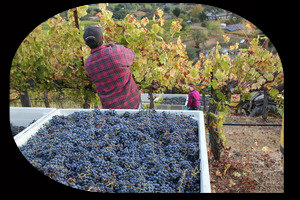 The 2012 Harvest is finished, and we had a beautiful and bountiful crop this year, well deserved after the small yield last year. The last Cabernet Sauvignon grapes were picked on October 29th with brix level (% sugar) at 24.4 and they are now happily fermenting.

Winter WINEland


January 19-20, 2012 is focuing on wine and winter decorations. West Wines will feature a number of mature vintages of Cabernet Sauvignon and the winery will be decorated with Winter and Scandinavia in mind.
Winter WINEland
January 19 - 20


Passport 2013
April 27 & 28

A Dry Creek Valley tradition since 1990
Passport tickets go on sale February 1, but for friends of West Wines we will offer a link to pre-purchase between November 26 and January 10. Look out for our email.