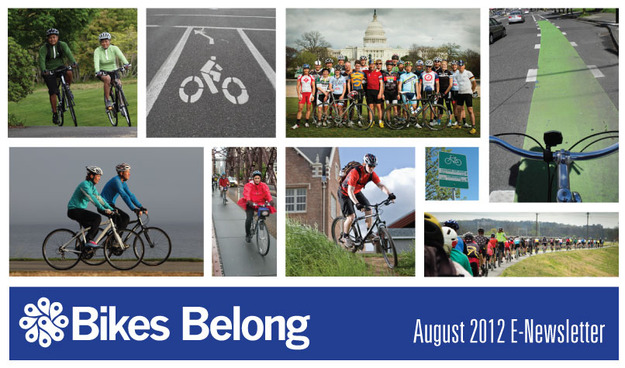 NATIONAL ADVOCACY UNIFICATION UPDATE
After months of steady dialogue and face-to-face meetings, the leaders of the Alliance for Biking & Walking, Bikes Belong and League of American Bicyclists have decided not to pursue full unification at this time. The three groups continue to operate independently, in close collaboration, to make bicycling safer and more enjoyable for all Americans.

These unprecedented unification discussions were marked by goodwill and an open exchange of ideas. They helped U.S. bike advocacy leaders agree on a shared vision, goals and strategies that will advance the movement and improve bicycling coast to coast.
The three groups continue to work together and have committed to achieving the following benchmark goals by 2020:
The nationwide percentage of trips made by bike will increase to five percent (from one percent in 2012), and the diversity of people on bikes will mirror the diversity of America;

Traffic injuries and fatalities (in all modes) will decrease by 50 percent;

Half of all Americans will have front-door access to a bicycling network that will take them to destinations within two miles exclusively on low-stress streets, lanes, and trails--protected from high-speed traffic.
Read the full story here.
_________________________________________________________________________________________
MORE NEWS FROM BIKES BELONG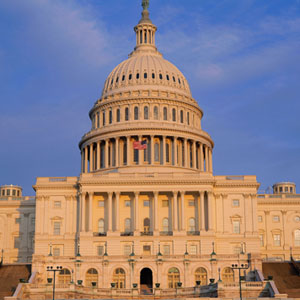 The New Transportation Bill: What It Means for Bicycling - MAP-21, the new two-year federal transportation bill that takes effect on October 1, is likely to reduce the federal investment in bicycling and walking. To take full advantage of the new law, Bikes Belong and the bike industry will work closely with our state and local partners to maximize federal funds to build and improve bicycling and walking infrastructure. Read the full story here.

Green Lane Project - The Green Lane Project is on a roll after its May launch. Visit the project's new website at GreenLaneProject.org and watch the kick-off video.

Rêve Tour Complete - Bikes Belong's Kate Powlison and five other women successfully rode all 2,100 miles of the 2012 Tour de France course this July to raise funds for Bikes Belong. Read Kate's reports from the road at the PeopleForBikes.org blog.

PFB Update - The PeopleForBikes.org movement has grown to nearly 600,000 individuals. Our two road crews have been busy growing the movement at bike events across the country.

National Bike Challenge - It's the final month of the National Bike Challenge, and so far 30,000 people have ridden more than 10 million miles as part of the challenge.

TJROW Videos Up - Check out the short videos from Days 1-3 of the Tim Johnson's Ride on Washington. Videos from Days 4 and 5 are on the way.

Bikes Belong Jerseys - The official 2012 Bikes Belong jersey (pictured below) is now available for purchase at Primal Wear.

Build More Than Bicycles Challenge - This year at Interbike, visit our booth (L28) and submit a story about how you are giving back to bicycling for your chance to win one of three $1,000 prizes for a community bike project of your choice.
______________________
JOIN BIKES BELONG TODAY
If you are a member of the bicycling industry, you can support our efforts to grow biking by joining or renewing your membership.

If you are an individual who wants a better future for bicycling, you can join our efforts by donating to our Foundation and signing the PeopleForBikes.org pledge.
______________________
NEW FACTS & STATS
1) Bicycling in Minneapolis, Minnesota increased 47% from 2007-2011. From 2010-2011, the city expanded its on-street bikeway network by 75%.
2) On D.C,'s Pennsylvania Avenue cycletrack:
Ridership increased 200% after the cycletrack was installed

90% of users say they feel safer riding on Pennsylvania Ave because of the new lanes

Nearly 3 in 4 residents support the cycletrack and believe it to be a valuable asset to the neighborhood
District Department of Transportation, 2012

3) A survey of casual bike share users in Washington, D.C. found that 60% did not identify themselves as "cyclists."

Buehler, R., et al., 2012

______________________
STAY UPDATED
Follow us on Twitter (@bikesbelong), Facebook (BikesBelong), and Instagram (@bikesbelong). You can also subscribe to our News Feed using the Subscribe icon.