---
Below in this newsletter:
-- Welcome from Mr. Mackey
-- Articles & Reminders:
Return Back-to-School Forms/Packet to School Office
PTSA Coffee Friday, 8/29
Back-to-School Picnic, 9/7
TAG Spirit Wear on Sale at Picnic!
Fall Membership Drive: Join the PTSA!
TAG Parent Volunteer Registration
Reflections Contest 2014-15
Positions Available on PTSA Board & School Committees and Special Project
-- See left sidebar for announcements from Ms. Marberry's office, other important or interesting information about TAG, and our calendar for September & October.
---
From the Desk of Mr. Mackey

It's finally here! School is back in session! The halls of TAG are once again abuzz with chatter and excitement -- stark but highly welcome contrast from the eerie quiet of the summer months. Though as parents, I doubt you would call the summer months "eerily quiet."
I know that I speak for all of our faculty and staff here at TAG, when I say that we are tremendously excited and honored to work with all of you this year! We are looking forward to building on an incredibly successful 2013-14 school year that saw us ranked as the #1 public high school in the nation by U.S. News and World Report. In order for us to stay at the cutting edge of education and continue providing a world-class education for our students, we must continue to work together as a TAG family, seeking input from students, parents, and faculty on what we value in our school and use that to refine, and work towards, our long-term vision for TAG.
Just as we continue to set our long-term vision for TAG and continue to mobilize our fabulous community behind our work here, I want to encourage parents and students to think about this school year in the same way; what is your personal TAG vision for the year? When we get into the regular rhythm of the school year, it's easy to get lost in the concerns and stresses that inevitably crop up. It's easy to worry about rank and GPA or become stressed over making a grade of "an 84 instead of an 88." While rank, GPA, and test scores are undoubtedly important, we tend to get lost in them and neglect the bigger picture -- that we are here for the purpose of learning and experiencing, rather than simply accumulating grades and scores. We can lose sight of our own personal vision for what we want to make of our TAG experience.
This year, think about what you want to get out of TAG and seek the support necessary to capitalize on the wealth of opportunities that our school provides.
We welcome you to this new and exciting 2014-15 school year and challenge you to develop yourself in new and interesting ways.
Best,
Ben Mackey, Principal
School for the Talented and Gifted
P.S. A note to 9th grade students and parents: To all of our 9th grade students and parents -- we know that the transition from middle to high school can be tough, let alone a transition to TAG! Please keep in mind that we call ourselves the TAG family for a reason. Students, if you're struggling, know that you can ask anyone for help -- classmates, other TAG students, teachers, or even me. We look out for one another here at TAG! Don't ever hesitate to contact me, either by email (bmackey@dallasisd.org) or by phone (972-925-5974).
---
Back to School Forms & Information

All students in Grades 10-12 should have received Enrollment packages that need to be completed and returned with a copy of a utility bill (gas, electric, or water) confirming the home address. Freshmen students received their enrollment packages during Flight School. Additional enrollment packages and forms are available in the TAG office.
* Note: the permission form for TAG TREK is included in the enrollment package distributed at school this week and must be returned.
---
PTSA Coffee Friday Morning
When: Friday, August 29th Time: 7:30 -- 9:30 am
Place: Townview Library

Come enjoy a cup of coffee and meet new and returning TAG parents, faculty, students and others. It is a great way to start the day!
---
Back-to-School Picnic
TAG's annual back-to-school picnic returns to Flagpole Hill on

Sunday, Sept. 7th from 5:00 to 8:00 pm, with Principal Mackey grilling hamburgers, veggie burgers, and hot dogs. The PTSA will provide the burgers, hot dogs, and all of the fixings.
Students are asked to donate drinks and side items (bring directly to the picnic) according to grade level:
FRESHMEN - chips, dips, and other appetizers
SOPHOMORES - salads and other side dishes
JUNIORS - desserts
SENIORS - bottled water and soft drinks
Date: Sunday, Sept. 7th
Time: 5:00 pm -- 8:00 pm
Place: Flag Pole Hill Pavilion*
The PTSA needs volunteers to help! To sign up, click here, then, click on the "View" button in orange).
There will be a TAG PTSA table and, of course, the chance to buy new TAG Spirit Wear (more info below), so remember to bring your checkbook or cash.

* Flag Pole Hill is located at 8100 Doran Circle (Northwest Hwy & Buckner Blvd.), Dallas, TX 75238 (map)
---
Get Your "TAG SWAG" Spirit Wear at the Back-to-School Picnic!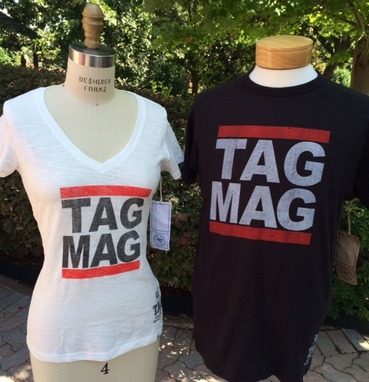 "Walk This Way" to get New TAG Spirit Wear.
But hurry, if you wait too long, we may run out.
"It's Tricky..." yeah, "It's Tricky."

TAG Spirit Wear available exclusively at the Back-to-School Picnic!
September 7th, 5-8 p.m.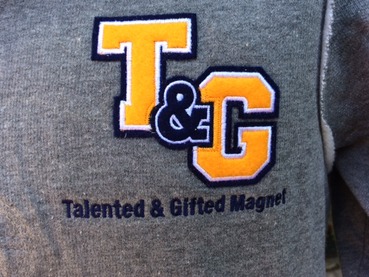 $40 Combo Deal (best deal) = t-shirt + sweatshirt
$15 t-shirts & $35 sweatshirts a la carte

New boys' & girls' t-shirt designs for 2014
Super High Quality High Fashion 47 Brand t-shirts
MV Sport Distressed Rugby Sweatshirt with sewn on school letters and embroidery
Every visitor to the Spiritwear table at picnic gets a free TAG Hacky Sack!
Bring Cash or Check
*100% of Spirit Wear Sales fund TAG PTSA programs.
---
Our Fall Membership Drive Continues: Join the PTSA!
All Parents, Students, Staff & Teachers are invited to join PTSA this year. PTSA is the Parent Teacher and Student Association at TAG. Membership in PTSA is a wonderful way to support our school and joining is easy! Simply fill out the PTSA membership envelope your student received in their packet and return it to the school office. Or, go online to www.tagptsa.com to join! Select the "Parents" tab along the top of the page, click on "Join the PTSA," then click on the word "online" in the second paragraph.
All PTSA members will receive a 2013-2014 TAG School Directory when it is published. Members also receive discounts from the following companies:
Dell

Enterprise Rent-a-Car

Great Wolf Lodge

Nationwide Insurance

LaQuinta Inns & Suites in Texas

Schlitterbahn Waterparks & Resorts

Sea World San Antonio & Aquatica Waterpark

Fiesta Texas

Six Flags Over Texas in Arlington
Click here for more details about member perks (and then click "download" on the right if needed to view flyer). Some restrictions apply.
Membership Dues:
Parent, Staff or Teacher: $8.50 ea.
Students: $6.50 ea.
Please note: A small service fee of $1.00 per family is charged to join online. Make checks payable to "TAG PTSA" For membership, questions please contact Ledith Blair at ledithb@yahoo.com.
Families joining will receive a free 2014-2015 TAG School Directory when it is published.
---
Reminder: Calling all Volunteers!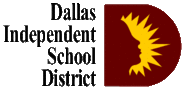 If you plan to volunteer in any way at TAG during the school year, you must first register (even if you have registered in previous years) in the fall through the DISD website:
Click on "Volunteer" in yellow at the top of the page, then "Volunteers" from the drop-down menu, and finally scroll to item #2 ("Complete Volunteer Application"), and choose either English or Spanish. The process only takes a few minutes!
Follow this link for TAG volunteer opportunities at the picnic and Trek:
TAGVolSpot
---
2014-15 Texas PTA Reflections Art Competition Begins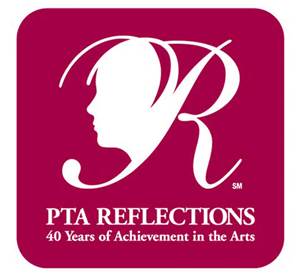 All students are encouraged to begin preparing entries for the 2014-2015 Texas PTA Reflections arts competition. This year's theme is "The World Would be a Better Place if..." National winners compete for scholarships.
To view the gallery of last year's national winners, click
here.
Two TAG students were recognized in the 2013-14 competition. Lucija Tacer received the Overall Award of Advancement for her musical submission "Wake Up," a song that tells people that it takes work and effort to achieve big dreams. The Award of Excellence went to another TAG student, Maya Reddi, who wrote the poem "Believe."
Deadline for this year's submissions is Oct. 30th.
Students may create and submit works of art in six categories: dance choreography, film production, literature, musical composition, photography, and visual arts. The TAG PTSA Reflections Chairperson is Laura Plumettaz, who can be contacted at lplumettaz@gmail.com.
If there is a particular area you are interested in knowing about the requirements for your entry, go to
www.txpta.org/programs/reflections
. More specific details regarding how to submit your entry will follow.
* Please note that only PTSA members are eligible to enter.
---
Positions Available on PTSA Board, School Committees and Special Project
TAG SBDM Parent Representative
Site Based Decision Making
This is a committee of school administrators, teachers, community leaders and parents dedicated to improving the academic achievement and quality of education received by all students at TAG. We are asking for a parent volunteer who is interested in being a part of improving TAG. The committee meets monthly from 4:30 to 5:15 p.m. on the second Monday of each month.
TAG BOC Parent Representative
Board of Control
This committee is responsible for reviewing and approving all activity fund transactions including fundraisers, check requests, expenditures, P1-Cs, etc. The committee meets monthly at 8:30 a.m. on the second Friday of each month.
Special PTSA Project
Our TAG MAG distribution database is in need of a serious overhaul. We're looking for someone with excellent MS Excel skills and an understandomg of how to use distribution lists within an online marketing tool. We use VerticalResponse, which is similar to Constant Contact. You can set your hours on this project and work remotely.
PTSA Board Positions
- Fundraising Chair
- Volunteers Chair
- Public Relations
- Historian
If you are interested in any of these positions, please contact Veronica Bell, PTSA President, at vmbell@tx.rr.com or 972-740-2545.
---