Cranial-8 is proud to add OriginGPS to its growing line card.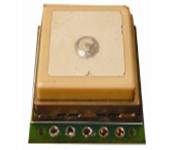 OriginGPS is a world leading development, manufacturer and provider of advanced small foot-print GPS antenna-modules.
ChipCap2 |
Temperature and Humidity Sensor
GE have recently announced the release of ChipCap2 (CC2), an advanced and cost effective humidity and temperature sensing solution.

Suitable for a wide range of applications including automotive, healthcare and industrial,
ChipCap 2 offers the most advanced and cost effective humidity and temperature sensing solution available today.
A capacitive polymer sensor chip and a CMOS integrated circuit with EEPROM are integrated into one embedded system in a reflow solderable SMD package.
Individually calibrated and tested, ChipCap 2 performs at ±2% from 20% to 80% RH (±3% over entire humidity range), and is simple and ready to use without further calibration or temperature compensation.
ChipCap 2 provides linear output signals in various interfaces to customer requirements
Getting to market ahead of competition should not be another throw-away mantra -
it should be a modus-operandi for all manufacture of electronic products.

Getting to market ahead of competition brings a host of benefits; improved Return on Investment ROI and first mover advantages that include being seen as an innovator and market leader.
Typically customers show great flexibility in adopting early solutions -even in the presence of failings. In short early-to-market products often become the de-facto standard by which others follow.
The now incumbent supplier can focus on developing customer relationships, earning customer trust and in incrementally improving the product offering. Conversely competition are playing catch-up; adding marginal features, dropping price or changing product specification and form factor to fit the new de-facto standard.