Gender and the business process outsourcing (BPO) industry in the Philippines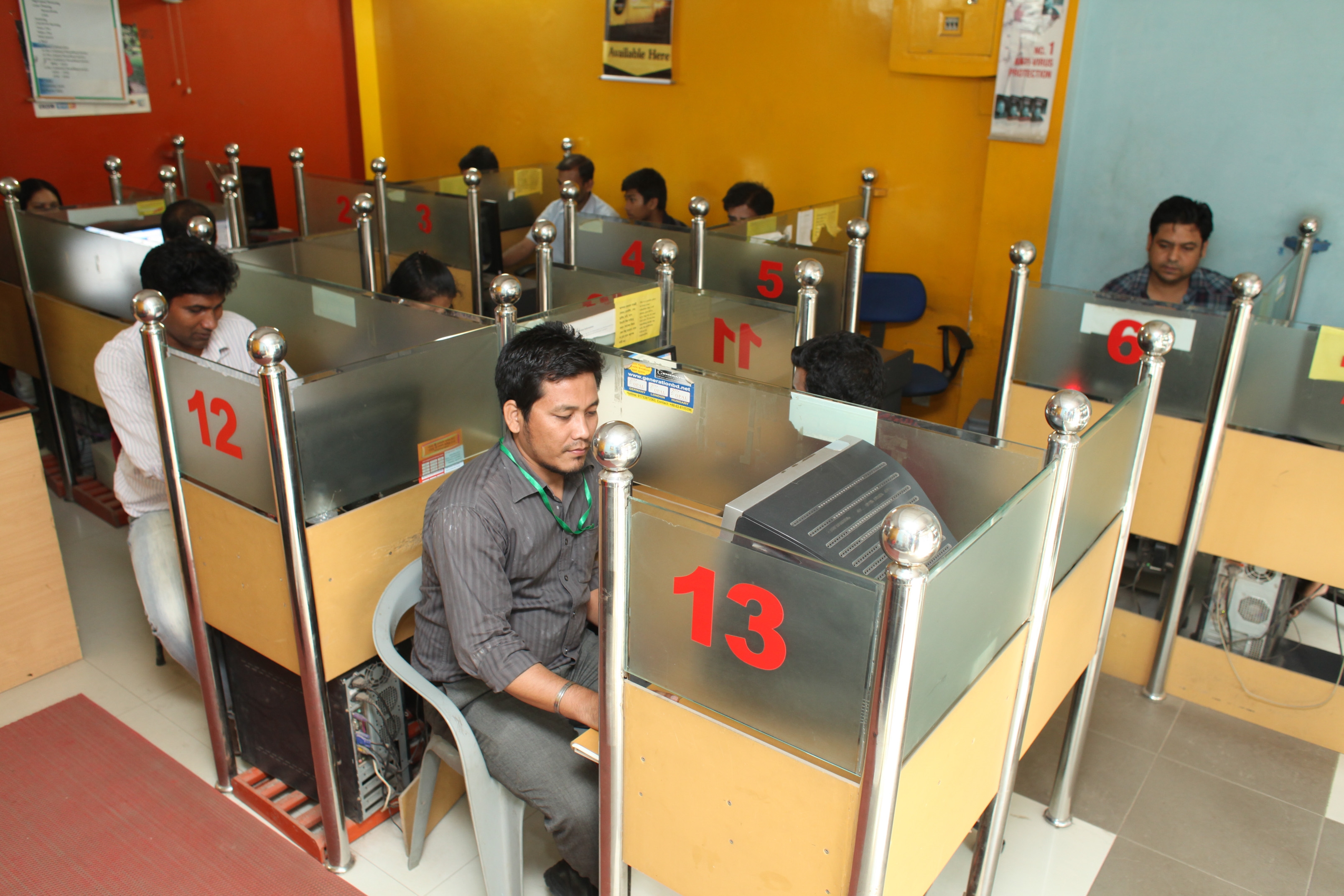 Carolyn Sobritchea, ADB consultant, discusses the BPO industry, which if it continues to grow, could generate more decent employment for skilled and educated women. In 2011, the industry employed 708,000 workers, the majority being women and working in call centers. A study under ADB's regional technical assistance Promoting Gender Equality in the Labor Market warns that there is much more to be done to narrow gender-based wage gaps, reduce high attrition rates and address risks for female employees. View presentation.

Turpan women earn from cultural tourism in the People's Republic of China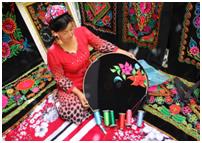 The Gender and Development Cooperation Fund's support to the Turpan Women's Ethnic Minority Cultural Tourism Development Project has improved the income of 300 Uighur minority women through community based tourism. Imrana Jalal, ADB gender specialist, explains how the project aimed to improve their management, skills and marketing capacities through small business development, embroidery skills and professional tourism knowledge training. Read the article.

Laying the groundwork for gender equality in the Maldives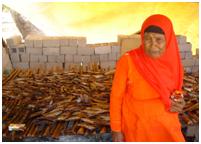 While Maldives ranks relatively high in education and health, and has reduced maternal and infant mortality rates, it scores poorly in political empowerment and economic opportunity for women. Although progressive legislation cannot by itself bring about gender equality, it can help provide legitimacy for special programs for women. ADB is helping prepare a Gender Equity Law through its GDCF. Imrana Jalal explains how the Support for Gender Equality Law Project will legitimize the use of temporary special measures to promote gender equality, including promoting access to decent work. Read the article.

Promoting gender equality in the labor market for more inclusive growth – A Review of Philippine legislation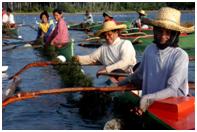 Myla Magsombol, ADB consultant, shares the preliminary findings of a study conducted under an ADB regional technical assistance, Promoting Gender Equality in the Labor Market. The study highlighted labor legislation affecting women in terms of promoting access to employment, eliminating constraints to their employment and improving their working conditions. Read the article.


Gender and microinsurance in Viet Nam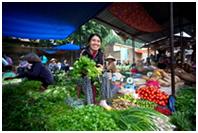 Hiroyuki Aoki, ADB Senior Financial Sector Specialist, discussed gender and microfinance at the 6th Asia Conference on Microinsurance, which featured the Tao Yeu May (TYM) Fund, a microfinance institution established by the Viet Nam Women's Union to provide microfinance services to its members, mostly to women of rural poor households already engaged in small businesses. View presentation. Read more.

The road to women's empowerment in the People's Republic of China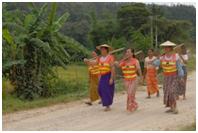 In a remote minority region of PRC, all-female maintenance crews are doing more than keeping the roads in order—they are banding together and taking on bigger roles in their communities. Women have benefitted from a technical assistance grant from ADB's GDCF, with counterpart funding from the government. Read more.



Women in fisheries - Rallying for the reefs in Indonesia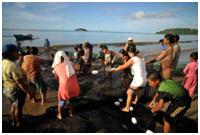 Providing alternative livelihoods to coastal communities is a key component of the effort to protect rich coral reefs. To achieve success in this regard, ADB's Coral Reef Rehabilitation and Management Project employed a multifaceted approach, including management of marine protected areas and social infrastructure, and support for alternative livelihoods. Women fisherfolk benefitted from this project, providing them with business training, and access to loans and leadership positions in coral reef management boards. Read more.

Bringing education home in the Maldives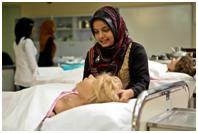 Without education, training and skills, women cannot get decent work. Reaching out to students, including girls, from isolated atolls where poverty is higher and educational opportunities limited, was one of the broad project goals of ADB's Employment Skills Training Project in the Maldives. The project funded classrooms, provided accommodation and an expanded range of courses for students who cannot afford to come to the capital of Malé. ADB supported training programs in outreach campuses, providing incentives for trainee teachers to study there. Read more.
ADB Events
Eminent Speakers' Forum: The Price is not Right - The Economic and Social Costs of Gender-Based Violence to Development in the Asia and Pacific Region [15 October]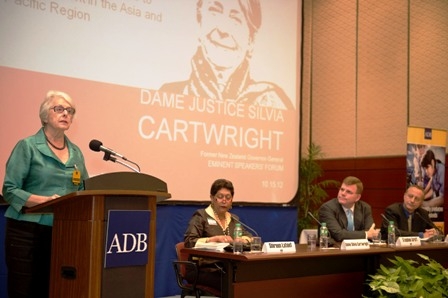 Dame Justice Silvia Cartwright, Senior Judge of the Trial Chamber of the United Nations Assistance to the Khmer Rouge Trials, Extraordinary Chambers in the Courts of Cambodia, former Governor-General of New Zealand, first female and former Judge of the High Court of NZ, and former member of the UN Convention on the Elimination of Discrimination Against Women Committee, spoke on the economic and social implications of gender-based violence and the importance of including it in the agenda of development agencies. Prior to Dame Cartwright's address, ADB Vice President S. P. Groff, VPO2 delivered the Opening Remarks. View full paper.

Women empowerment via gender-responsive budgeting and planning [8-9 November]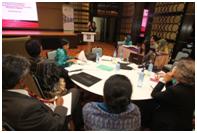 About 40 senior officials from ADB, nine ministries, academe, and development partners discussed strategies for mainstreaming gender-responsive budgeting. Samantha Hung, Senior Gender Specialist, was one of the presenters. View presentation.




Gender and Peace-building in Mindanao [26 October]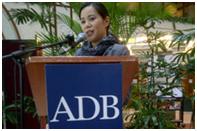 Nassreena Sampaco-Baddiri, chair of the Khadija Center for Muslim Women Studies and Regional Secretary of Department of Tourism-ARMM, discussed women's vital role in peace building. View presentation. Read more.




Gender Specialists' Annual Workshop [16-17 October]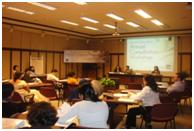 This workshop for ADB Headquarters and Resident Mission gender specialists provided an opportunity to share the challenges and possible solutions for gender mainstreaming in country partnership strategies and project GAP implementation and monitoring. Prior to this, an orientation workshop for new gender specialists was held on 14 October.


Gender Equity CoP Retreat: Setting New Directions and Approaches for Gender Equality [15 October]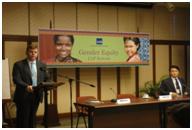 The retreat, which was attended by ADB's Gender Equity Community of Practice (CoP) members discussed strategic directions for moving ADB's gender equality agenda forward. as well as the draft Gender Equality and Women's Empowerment Operational Plan, 2013-2020.



Gender Seminars in Japan
[4-5 October]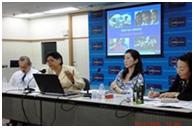 ADB Senior Gender Advisor Shireen Lateef, Lead Gender Specialist Sonomi Tanaka, the Japan International Cooperation Agency (JICA) and the Japanese Representative Office (JRO) discussed areas of collaboration in gender. View presentation.
Gender Networking Event at the 6th World Urban Forum [2-6 September]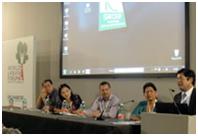 ADB hosted a networking event at this UN Habitat forum held in Naples, Italy to discuss ways to make urban development more gender inclusive. Three projects from Bangladesh, Nepal, and Viet Nam that addressed gender issues in different sectors were profiled by ADB staff. Read more.



ADB Gender Equity Community of Practice (CoP) Seminars
The Gender Equity CoP seminars aim to showcase projects and bring new knowledge to ADB. Past events included:
Gender and the extractive industries [5 December]
University of Queensland's Ashlee Schleger discussed gender dimensions in the extractive industries. View presentation.

The social and gender impact of the financial and food crisis in Mongolia [14 November]
EARD's Wendy Walker discussed the social and gender impacts of the multiple crises in Mongolia at this joint event by the Gender Equity and the Agriculture, Rural Development, and Food Security CoPs. View presentation.

Seminar on national response to human trafficking in Myanmar [9 November]
Lt. Colonel Aung Htay Myint, Deputy Director of the Department Against Transnational Organized Crime, Myanmar Police Force, and Ma Nilar Oo, Deputy Director of International Rescue Committee, discussed trafficking in the region.

Joint CoPs on Gender Equity and Health: Transforming women's lives through planned childbearing [24 October]
UK's Department for International Development discussed its initiative with the Gates Foundation which will provide about 120 million women globally with contraceptives, information, and services by 2020.

Participatory small-scale water resources management: Perspectives from Bangladesh [9 October]
ADB consultant Jean-Rene Rinfret of North West Hydraulics (CAN) shared his experiences in gender inclusiveness in flood management and drainage improvement subprojects.

Joint CoPs on Gender Equity and Health: Access to maternal health care in Papua New Guinea [2 October]
PARD's Sunhwa Lee discussed her findings on the key factors influencing access to maternal health care in PNG. View presentation.

Rightsizing the purse strings: Lessons in gender-responsive local governance [20 September]
RSGS's Samantha Hung and Irish Aguilar shared lessons from the RETA on Gender-Responsive Decentralized Governance, highlighting results from Nepal, Cambodia and Indonesia. View presentation.

Front and center - Mainstreaming gender in climate change responses [13 September]
RSGS's Irish Aguilar shared measures to address climate change to empower women in local communities, based on lessons from training on Mainstreaming Gender in Climate Change Adaptation and Mitigation. Read more. View presentation.
News
ADB, Japan help boost incomes of poor Afghan farmers
ADB and Government of Japan are providing fresh support to help some of Afghanistan's poorest farmers cut crop losses and raise incomes. The project will build more than 400 community storage facilities. One in 10 training sites will be for women. It will incorporate a gender-sensitive equity payment scheme, and work closely with community development councils, including women's shuras. Read more.

Women and Children Service Center inaugurated in Nepal
ADB Country Director Kenichi Yokoyama, Inspector General of Nepal Police, Kuber Singh Rana, and Deputy Chief of Mission of the Embassy of Japan in Nepal, Shuichi Sakakibara, jointly inaugurated a Women and Children Service Center in the Bara district. Established under the Japan Fund for Poverty Reduction, the Establishing Women and Children Service Centers Project aims to reduce violence, and provide effective protection measures for victims.

Gender Theme Group Meeting in Tajikistan
Representatives of international donor agencies and NGOs discussed the 16 days of non-violence campaign, safe and friendly cities for all. ADB's Tajikistan Resident Mission's OIC Asel Chyngysheva opened the event on 1 November under a RETA.

12 Things to Know in 2012: Gender equality
Gender discrimination costs lives. Close to 100 million women in Asia are estimated to be 'missing' because of discriminatory treatment in access to health and nutrition, pure neglect, or pre-birth sex selection. Here are 12 things to know about gender equality in Asia and the Pacific.
New Approved Gender Projects
Comprehensive Agricultural Development Project in the People's Republic of China
This ADB-financed project will support the government's comprehensive agricultural development program to improve agricultural productivity and enhance food security. The project's gender action plan incorporates gender mainstreaming targets that ensure women's access to employment opportunities (at least 50%) and training programs (more than 50%); opportunities to access project funds, technical advice, training, and employment; and participation in village council elections (at least 30% representation).

Polytechnic Education Development Project in Indonesia
The project will improve the quality and relevance of polytechnic education to support workforce development in line with employers' needs in five priority industry subsectors identified as critical to the success of the government's Master Plan for Acceleration and Expansion of Indonesia's Economic Development (MP3EI), 2011–2025. View the project's gender action plan.

Coastal Climate-Resilient Infrastructure Project in Bangladesh
The project, while enhancing the longevity and sustainability of infrastructure, will improve livelihoods in 12 rural coastal districts vulnerable to climate variability and change. The project's gender action plan incorporates gender mainstreaming targets that ensure women's employment (at least 20%); provision of on-the-job training and income generating skills (at least 30%); and inclusion of women as representatives.

Other approved projects:
Publications

Gender Statistics in the Southern Caucasus and Central and West Asia: A Situational Analysis
This publication has been prepared as part of an ADB regional assistance project in Central and West Asia— Promoting Gender-Inclusive Growth in Central and West Asian Developing Member Countries.

Gender Toolkit: Energy: Going beyond the meter
This toolkit is designed to assist in conceptualizing and designing gender-responsive projects in the energy sector. It offers a menu of entry points in designing project outputs, activities, inputs, indicators, and targets. Case studies from ADB projects are included.

Gender Toolkit: Public Sector Management (PSM)
This tool
kit assists ADB in conceptualizing and designing gender-responsive projects in PSM. It aims to help users identify and investigate gender issues and to build practical design elements into PSM programs.
Gender Specialists' Corner
New Gender Specialists in ADB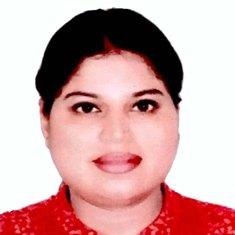 Ms. Prabhjot Khan joined ADB India Resident Mission in August 2012 as a national Associate Social Development Officer (Gender) to provide support on gender-related activities. She was associated with UN Women in India as technical support to the Ministry of Women and Child Development. She has about 10 years of gender work experience and has a Ph.D. in Public Administration and a postgraduate Diploma in Human Rights, with specialization in Women's and Children's Rights.


Ms. Jargalmaa Radnaabazar joined ADB Mongolia Resident Mission in August 2012 as a national Associate Social Development Officer (Gender) to provide support on gender-related activities. She is a medical doctor but after pursuing her master's degree in health administration and management, decided to widen her contribution. She has been involved in reproductive health, gender-based violence, gender mainstreaming in health programs, and women's empowerment projects of the World Health Organization's Mongolia office and UNICEF in Afghanistan.