Tourists and night markets bring income to Lao women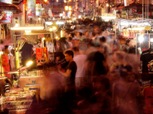 The Greater Mekong Subregion Sustainable Tourism Development Project (STDP) succeeds in promoting tourism opportunities for poor women. The project's Gender Action Plan, with female targets of 30%-50%, addressed the participation of women in various livelihood opportunities and community based tourism. Midway through the project, women's participation in these activities was above 40%. Imrana Jalal, gender specialist, ADB reviewed the project as part of the series of special Gender Action Plan review missions. Read the story.

Gender equality, the right to food, and food security


Food security is one of the Asia and Pacific region's most pressing concerns. Women as food producers, household food managers and nutrition providers play a crucial role in food security. Yet, their coping capacity with food insecurity is undermined by their lack of access to productive assets, training, and information. Professor Olivier De Schutter, United Nations Special Rapporteur on the Right to Food, summarizes the key issues on gender equality and food security here. He was also a speaker at ADB's Eminent Speakers' Forum in June, covered in this issue. He also shares his thoughts on how the rights-based approach to food opens a door towards more equitable food distribution policies. Read the article.

Gender equality and the MDGs in Asia and the Pacific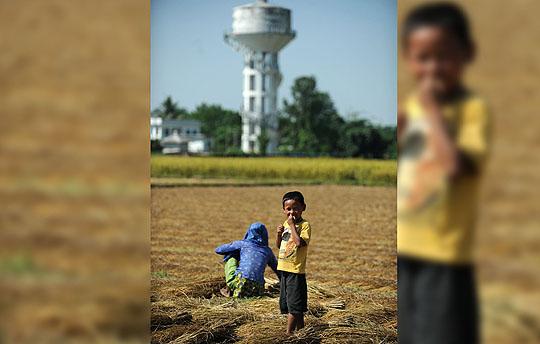 Shiladitya Chatterjee, advisor on the Millennium Development Goals (MDGs) in ADB's Strategy and Policy Department, discusses progress made on gender equality in the context of the MDGs as well as the need for more attention to women's health, skills development, security, and employment. Read more.



Gender mainstreaming and social inclusion in the transport sector: What next for ADB?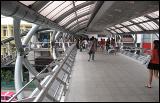 Jeffrey Turner, Visiting Lecturer, University of Leeds, and ADB's Gender and Transport Consultant, shares his experiences with mainstreaming gender equality in the transport sector and suggests ways to turn around less than successful attempts to integrate gender into transport policies. Read more.



View recent multimedia features on ADB's website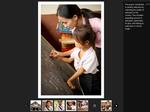 Photo Essay: Learning to Succeed
An ADB-supported project has been helping some of the poorest children in Lao People's Democratic Republic go back to school. The project contributed to poverty reduction by expanding access to education, particularly for girls, and by keeping them in school longer. The project is credited with increasing the national girls' enrollment rate to 91.7% in 2009-2010 from 81.2% in 2005-2006.


ADB Events
Insight Thursday presentation on Human Trafficking: Myths and Realities [23 August]


Sonomi Tanaka, Lead Social Development Specialist (Gender and Development) of ADB's Regional and Sustainable Development Department delivered a presentation on Human Trafficking: Myths and Realities, at ADB's Insight Thursday. She highlighted that the nature and patterns of human trafficking are diverse. An approach applied to prevent sex trafficking cannot be effective to counter migrant labor exploitation. She pointed out that combating trafficking was not just an issue of law enforcement, but also one of prevention, rescue, protection, prosecution, repatriation, and reintegration.


12th Meeting of the External Forum on Gender held [1-3 August]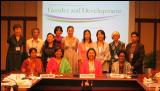 ADB hosted the annual External Forum on Gender (EFG) meeting to facilitate dialogue between ADB and external experts. EFG members met with ADB Management and staff, where ADB's continued commitment to accelerate gender equity in the region and within ADB was emphasized. EFG members also delivered presentations on gender trends and initiatives in Asia and the Pacific (Pakistan, Papua New Guinea, Viet Nam) as well as on the new USAID policy on gender equality. Read more.

Workshops in Cambodia and the Philippines on gender and the labor market [15 August, 10 August]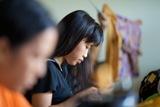 National workshops in partnership with the International Labour Organization (ILO) and others were held in Cambodia and the Philippines to discuss the preliminary results of a regional technical assistance project, Promoting Gender Equality in the Labor Market for more Inclusive Growth. The research, covering Cambodia, Kazakhstan, and the Philippines, seeks to identify potential labor market reforms that will promote decent and expanded employment opportunities for women. View the workshop program and presentations for Cambodia and the Philippines.

Gender and transport workshop for the Mekong region held [24-26 July]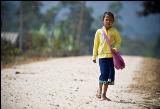 The workshop, jointly organized by ADB and the Australian Agency for International Development (AusAID), aimed to raise awareness, build capacity and share experiences on mainstreaming gender in transport sector operations in the Mekong countries. It emphasized peer and lateral learning through presentations by project staff. Participants included government officials from Cambodia, Lao PDR, and Viet Nam directly involved in implementing ADB-financed transport projects; as well as development partner representatives, and ADB and AusAID staff. Read more.

Eminent Speaker says that a gender focus can help food security [22 June]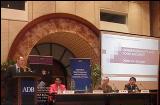 UN Special Rapporteur on the Right to Food, Professor Olivier De Schutter discussed strengthening gender equality to combat hunger in an ADB's Eminent Speaker's Forum jointly hosted by the communities of practice on Gender Equality; and Agriculture, Rural Development, and Food Security. Read more.


ADB Gender Equity Community of Practice (CoP) Seminars
The Gender Equity Community of Practice seminars aim to showcase projects and bring new knowledge to ADB. Past events included:

A Contemporary Global Agenda for Gender and Agriculture: Engendering Food and Nutrition Security [18 July]
In a joint seminar by the Gender Equity and the Agriculture, Rural Development and Food Security CoPs, Advisor and concurrently Practice Leader (Agriculture, Food Security & Rural Development) Lourdes Adriano, shared insights gained from attending the New Delhi meeting on the Global Conference on Women in Agriculture. View presentation.

The challenges of funding Madrasah Education in Indonesia – is it ever a moot point? [5 July]
Findings of the special gender action plan review mission on the Madrasah Education Development Project in Indonesia were shared during a seminar. View presentation by ADB's Imrana Jalal, Senior Social Development Specialist (Gender and Development).

Toward Gender Equality in East Asia and Pacific: Companion to World Development Report 2012 [22 June]
Andrew Mason, the World Bank's lead economist and regional gender coordinator for East Asia and the Pacific, presented findings of the World Development Report 2012 on household survey data. The report examines the link between gender and development, and outlines actions to promote gender equality and effective development. Read the report*.

Challenges and prospects of women entrepreneurs in Bangladesh: Way forward [8 June]
Selima Ahmad, President of the Bangladesh Women's Chamber of Commerce spoke about the challenges and opportunities for promoting women's entrepreneurship in Bangladesh in the context of the ADB small and medium-sized enterprise development project, and the AusAID-sponsored subproject on promoting women's entrepreneurship.

Supporting gender equality in the India Portfolio [6 June]
ADB consultant, Johanna Schalkwyk, discussed the challenges and possible strategies in mainstreaming gender equality and women empowerment approaches in ADB's priority sectors, drawing on experiences from the country gender sector diagnostics for India.

Gender mainstreaming: Uzbekistan Portfolio [28 May]
ADB's Senior Social Development Officer (Gender) in URM, Mekhri Khudayberdiyeva, shared her experiences in implementing Gender Action Plans in water supply and sanitation, and road projects. She also discussed the extent to which gender results have been achieved, and the feasibility of gender mainstreaming in infrastructure. View presentation.

Gender mainstreaming in the transport sector: Where next for the ADB? [21 May]
Gender and transport expert, Jeff Turner, discussed efforts made by ADB and other international development agencies to mainstream gender in the transport sector. He also suggested ways to improve methods and approaches at ADB. View presentation.

News
ADB participating in the Sixth Session of the World Urban Forum
ADB will participate in the forum which will be held from 2-6 September in Naples, Italy. ADB staff will speak in two panels during a Gender Equality Action Assembly and a Women's Roundtable. ADB will also host a gender networking event on 3 September to profile ADB-financed urban sector projects that display innovative gender design features and demonstrate solid gender equality and women's empowerment results. The forum is organized jointly by UN-Habitat, the Government of Italy, the Campania Region and the City of Naples. Read more about the forum.

Swedish government consults on Gender Equality, Human Rights and Climate Change
ADB delivered a presentation on its work in gender equality and climate change during the SIDA Consultation Forum held from 9-10 May in Bangkok, Thailand. The workshop aimed to strengthen SIDA partner capacities to integrate gender equality and results based management into programming and follow-up. The presentation profiled ADB projects with a climate conscious and gender equality approach. View the program and presentation.
Regional conference on public sector management in support of the MDGs held
ADB delivered keynote presentations on gender-responsive budgeting (GRB) as well as on gender statistics during parallel sessions at the Regional Conference on Public Sector Management in Support of the MDGs, held from 13-15 June in Bangkok, Thailand. The presentation on GRB highlighted its usefulness as a tool for gender mainstreaming of public sector management. The presentations on gender statistics discussed why gender statistics are important tools in achieving the MDGs. The conference was jointly hosted by the Asia-Pacific Community of Practice on Managing for Development Results and the ESCAP/ADB/UNDP Regional Partnership in Achieving MDGs in Asia. Read more on GRB and gender statistics.
MDB-sponsored regional workshop on gender and employment held
The gender and employment workshop held from 24-25 April in Istanbul, Turkey aimed to increase Multilateral Development Bank (MDB) clients', partners' and staff knowledge and understanding of key gender employment issues, challenges and trends; share knowledge and experiences on gender and employment from MDB projects and beyond; explore good policies and practices from both the public and private sectors; and identify actions MDBs can take to promote gender-focused generation of employment and good employment practices. ADB's Senior Advisor (Gender) and Chair of the MDB Working Group on Gender, Shireen Lateef, delivered the opening remarks. Read more.
Workshop on gender equality laws held in Maldives
ADB facilitated a consultation workshop jointly hosted by ADB and the Ministry of Health and Family, Department of Gender and Family Protection and Services, on 3 May in Male, Maldives. The workshop looked at what a gender equality law might contain, including various options for reform. Participants included senior representatives from government, civil society, and the Majlis (legislative assembly). ADB will be supporting the government in preparing a new gender equality law. Read more.
Storytelling Against Sexually Transmitted Infections
ADB and World Vision Australia are using media productions as a tool to increase awareness of the risks of sexually transmitted infections among indigenous communities in Lao People's Democratic Republic and Viet Nam under an ADB project. Read more.

New Approved Gender Projects
Improving and ensuring equitable access to urban primary health care in Bangladesh

An ADB-financed project will build 12 comprehensive reproductive health care centers and 26 primary health care centers near slums and other densely populated areas of Bangladesh. Among other services, the project plans to focus on equitable access to primary health care and comprehensive reproductive health care. At least 30% of all services will be given free to the poor, with women targeted for free services. Read the news release.

Promoting increased enrollment for women in higher education in the Pacific Islands

Females made great progress in narrowing the gap in primary, secondary and tertiary enrollments in most Pacific countries, among the University of the South Pacific (USP) member countries. However, female enrollment still falls short of male enrollment for those from Solomon Islands, Tokelau, and Vanuatu. These issues will be addressed in an investment program at USP and through the program's gender action plan, which includes the establishment of career counseling services to provide gender-specific advice on career orientation and employment opportunities; and the increase of women's representation in USP management committees. Read related news release.

Engendering investment in rural connectivity in India

An ADB-financed investment program will construct, to all-weather standards, about 9,000 kilometers of rural roads in Assam, Chhattisgarh, Madhya Pradesh, Odisha, and West Bengal. The program's gender action plan incorporates gender mainstreaming targets that will ensure women's participation in transect walks (at least 30%), road safety awareness sessions carried out in affected communities, at least 33% of road maintenance will be done by women and gender-sensitive training modules will be developed.

Other projects:
Gender mainstreaming guidelines updated
A minor amendment has recently been made to ADB's gender mainstreaming categorization. See the rubric change of Some Gender Benefits (SGB) to Some Gender Elements (SGE). Read the updated guidelines.
Publications

Gender and Law: Temporary Special Measures to Promote Gender Equality
ADB recently published a guidance note on gender and law designed to increase understanding of the legal obligations of countries in Asia and the Pacific to achieve gender equality, and what this means for designing and implementing ADB projects. The guidance note presents a case for the use of temporary special measures as a legitimate mechanism to correct gender imbalances and accelerate progress toward gender equality goals


Gender Specialists' Corner
New External Forum on Gender and Development members
ADB welcomes two new members of the External Forum on Gender and Development (EFG): Shahnaz Kapadia Rahat of Pakistan and Vu Manh Loi of Viet Nam.



Shahnaz Kapadia Rahat has over 25 years of experience in managing projects and programs in the development sector, particularly related to gender mainstreaming, livelihoods and enterprise development, and monitoring and evaluation. She heads a development consulting firm based in Islamabad, Pakistan, and was previously affiliated with Pakistan's Development Support Program (supported by ADB), Aga Khan University and the Institute of Business Administration at the University of Karachi. Her consulting and advisory work extends beyond Pakistan to several other countries in Asia, Africa and the Middle East. She also has numerous publications, including modules, manuals and reports related to gender, enterprise, health, education and management.



Vu Manh Loi is a well-recognized researcher, lecturer and advisor on gender and social development issues in Viet Nam. He is the Head of the Department of Family Studies in the Institute of Sociology at the Viet Nam Academy of Social Sciences, where he also serves as a Senior Researcher and Associate Professor. With a PhD in sociology from the University of Washington in the United States, Mr. Loi has led and participated in numerous research and development projects carried out in collaboration with national and international organizations, including several government ministries, ADB, CIDA, DFID, ILO, Oxfam, SIDA, UNDP, UNFPA and the World Bank. Most of his research and advisory work has focused on population and health, reproductive health, family and gender, community development, and ethnic minorities. Mr. Loi has also published extensively in national, regional and international journals, and authored and co-authored numerous reports and books.

ADB welcomes new gender consultant


Dewi Wahyuni was assigned to ADB's Indonesia Resident Mission as a national Project Specialist (Gender and Development) consultant in June, to provide support in the administration of gender and development related activities of ADB-assisted loans and technical assistance. Dewi has 10 years development experience. The recent years have been spent in community information, communication systems design and implementation for small and micro enterprises in agricultural, aquaculture and wild capture fishery communities; and in the empowerment of rural women. She has worked in various USAID and ADB projects including in the Earthquake and Tsunami Emergency Support Project, on its agriculture component. Dewi believes that many families are poor because they are often excluded from crucial information. Providing both women and men with equal access to information is her personal mission.

Q & A with gender specialist Jeremy Stickings
Jeremy Stickings shares his thoughts on working on gender and development issues in ADB. Read more.