Thursday, October 4, 2012
CANTORIA, Spain – Cosentino Group announced an ambitious business plan this week to grow corporate revenues worldwide by 17 percent annually through 2014, with a doubling of its manufacturing facilities here and Dekton®, a radically new product line.
The plan depends on the new glass/ceramic-based surface to enter the market next spring and account for nearly half of Cosentino sales within five years – even as new manufacturing facilities and the inaugural production line itself are still under construction.
In a company-hosted event for international industry press on Oct. 2, Cosentino officials detailed its efforts in the next two years, including the expansion of its current complex at its Cantoria headquarters to a 1-million m² (10.76 million ft²) area for new facilities, including a computerized distribution center to hold up more than 100,000 slabs.

For complete article please follow the below link
www.stoneupdate.com/the-news/company/438-cosentino-debuts-new-material-line-massive-expansion
---
Check out our NEW granite, just in from Brazil
Calipso

Nimbus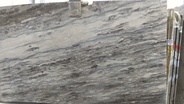 Nimbus is a wonderful mix of grey, brown and white. The veining has a subtle blue hue that makes this stone one of a kind.
Available in 2cm, average slab size 114"x70"
Green Fashion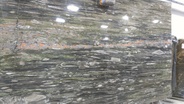 This Brazilian granite has a great mix of grey, blues & greens.
Available in 2cm, average slab size 126"x73".
Carolina Summer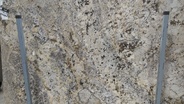 Carolina Summer is a show-stopping natural stone. Dramatic, warm and elegant featuring brown, beige, grey & whites.
Available in 2 & 3cm, average slab size 114"x78".
---
New Office Coordinator, Cosentino San Francisco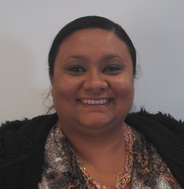 Sushma Rayachhetry
, joined us in October as our Office Coordinator. We are so happy to have her as the latest edition to the San Francisco team. Sushma is responsible for order processing, accounting & general administrative duties. Previously, she worked for POYAIR (protective packaging) as CSR/Product Coordinator. She has done her Bachelors in Organic Chemistry. Associate in Hotel Management and Culinary Arts. She is married with a 10 year old daughter. In her spare time she enjoys reading & cooking & has an avid addiction to shoe shopping.
---
Warehouse policy & hours of operation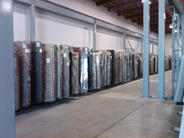 Now that we are fully operational, please keep in mind that all orders get preprocessed in South San Francisco. You can either fax or email your orders. Unfortunately, we cannot accept orders over the phone.
To place an order please send all Po''s to:
Fax: 415.592.3705
erich@cosentinogroup.net

Below is our warehouse hours & delivery schedule
Warehouse will be open from 7:30-4:00 pm, M-F, for all Will Call orders

Cut off time

for orders received & processed for ''''next day'''' delivery is 2pm

Delivery schedule by area:

Monday-

East bay, this includes Richmond to N. San Jose

Tuesday-

Central Valley, this includes Livermore & HWY 4

Wednesday-

SF/Peninsula

Thursday-

Fairfield / Vacaville
*Please contact Eric Hill for any questions regarding the above schedule.
---
Project Highlight

This section is dedicated to YOU, our fabricator partners. In this section we are highlighting projects that were fabricated by one of our local fabricators using Cosentino products.

---
HGTV Room Crashers, Garage Turned Lounge

The below project will be highlighted on a future episode of HGTV''s Room Crashers. This is a great use of Silestone, White Platinum. What a fun way to spruce up your dusty old garage!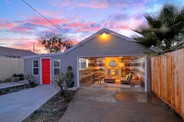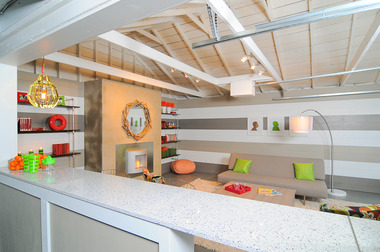 Cosentino would like to Thank Kerrie Kelly Design Lab & Natural Stone Design Fabrication in Sacramento

Kerrie Kelly Design Lab
3252 J Street
Sacramento, CA 95816
916.919.9032
http://www.kerriekelly.com/

Natural Stone Design Fabrication
5691 Power Inn Rd.
Sacramento, CA 95824
916.386.8226
http://www.nsdgallery.com/