Sending Mission youth to college since 1972
Bryant Students Gain Skills With Kimochis

Kimochi (KEY.MO.CHEE) means "feeling" in Japanese. At Bryant Elementary, K-2nd grade daytime teachers have started using Kimochis, a new social-emotional learning curriculum that utilizes plush toys to help students become better communicators and to express their feelings. Each character has a different temperament, and students use the toys as a tool to get in touch with and express their own emotions in a fun and comfortable way.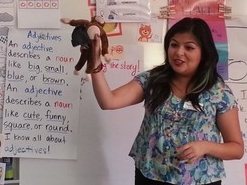 Ms. Stephanie reviews Dr. Monkey's character traits.


Students' response to the Kimochis has been so positive that the Mission Graduates staff has requested a training to implement the curriculum in the Extended Day Program.



In the meantime, Ms. Stephanie has created her own adaptation in the 1st and 2nd grade class. With the help of "Dr. Monkey," she is able to comfort students who need a snuggly friend, or reward leadership by choosing students to be the toy's guardian.

The Kimochis have gained so much popularity that older students in our new technology elective, Techie Titans, decided to feature them in their latest project: Public Service Announcements. Using new Ipads, students created short, stop-motion videos to promote various campaigns, including bullying awareness and following the school's 3Bs: Be Safe, Be Respectful, and Be Responsible.
| | |
| --- | --- |
| | |
| A screen shot from the 3Bs PSA featuring kimochis | William, 5th grader and creator of the 3Bs PSA. |
~Paloma Lopez, Program Director
Mapping Out the College Path at Flynn

This fall in Mr. Julian's fifth grade class, students are receiving a mix of homework help, going to soccer practice, and spending time creating art.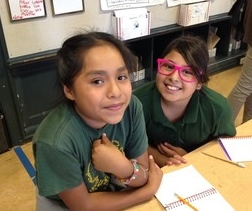 5th graders mapping out their futures


The current art unit focuses on maps. Mr. Julian said that the class had "collectively chosen to illustrate personal maps because it provided them to further understand their community and what is important in everyone's individual world." Art time starts off with the kids brainstorming in their art journals and from there they move onto the project for the day.
On this day the kids were creating two different maps. One of what's important in their own personal world and another map of a journey in their life.



Many of the kids were already imagining future journeys that they want to take in their life. For many, they imagined themselves heading to college. As a goal already in their mind, many of them showed their elementary and middle school promotion and high school graduation. It was great seeing so many of them imagining great and successful futures!



~Nicole Sanabria, Communications Intern
Meet Selene, Parent Partner Program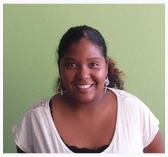 I am delighted to be working with Mission Graduates in the Parent Partner Program. I'm here to be of support for the program, specifically the mother leadership groups in different Mission schools.

I'm excited to work with the mothers involved in the education of their children. It's in inspiration to work with Spanish speaking families because not only do we work hard but there is also perseverance.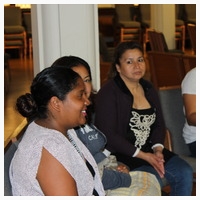 Through my time with the program, I feel more connected with my family. My family traveled to the United States from Ecuador for better opportunities. Through my parent's efforts, I graduated from University of California, Berkeley with a major in psychology and minor in Gender Women's Studies.



I like music, native food from my country, and being with family and friends.



~Selene Chala, Parent Volunteer Program Coordinator
Welcome to MARSH Theater
This year at Marshall, the kindergarten and first graders are getting to experience the thrill of acting. With special guests from the MARSH Theater, students are honing their acting chops while having a bit of fun.
Every Wednesday, students participate in exercises that allow them to practice their projection and tone. As every good actor knows, being able to change the tone of voice is important in the industry.
In addition, students get the opportunity to dress up and become stars of a story as well.
Thanks to Ms. Sally, the main teacher of the MARSH Theater, students are able to cultivate their inner acting skills, participate in several acting plays, and most importantly, gain the confidence to do something that is out of their comfort zones.
All kids are having an enjoyable time in theater. As one first grader mentioned, "I really like Ms. Sally because we get to play and act in her class." A smile does not lie and when you have many little smiles coming from these students, it is obvious that they are having a time of their lives. For this, the Extended Day Program thanks the MARSH Theater.
~Gionvanni Escobar, Asst. Dir. and 1st Grade Coordinator
College Connectors on the Hunt for the Right School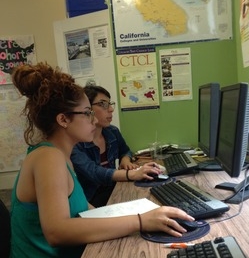 With college application deadlines quickly approaching, students at College Connect have begun their search for their dream school. Sometimes that school will be a school they know well, for others, it can be something very unexpected. With so many factors affecting where a student goes to school including academic programs, financial aid, distance from home and personal preference, finding the right school can prove to be a difficult challenge.

College Connect helps students through this process by providing a College List Coach for students to utilize. These coaches work one on one with students and build a college list that is within reach for students. Coaches are working with students to pick around 8-12 colleges they could see themselves attending; reach schools, match schools, and safety schools.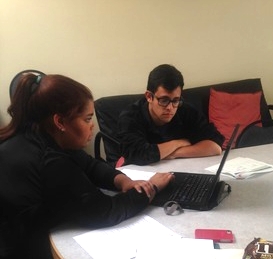 When a student comes in to the College Connect office, they usually know very little about the colleges they are looking at, and sometimes are quickly disappointed to see the cost of tuition and admission criteria. As a College List Coach it's important to guide students and show them opportunities beyond that one dream school they were looking for. Because a big goal here at College Connect is to prevent students from building student debt and make college affordable, students and coaches research financial aid packages as well.

Although the college search process can be difficult for students and at times discouraging, we find that the students here at College Connect are willing to look outside of the box. They don't mind having to make a few sacrifices to find the college that is affordable and right for them. Although it can be stressful, nerve racking and sometimes discouraging its important to remember that its never about what college you go to, but what you get out of the education you get there.

~Abram Castaneda, College Connect Media Intern
Food for Thought 2014 Raffle Closes Oct 31!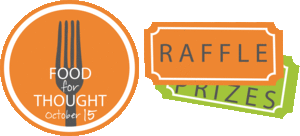 Food for Thought 2014 was a great success, but it's not over just yet!
Visit www.fft2014.eventbrite.com between now and October 31st for the chance to win an all-expense paid trip to Mexico, an iPad mini or a pair of tickets to the San Francisco Opera!!

And a big thank you to all who came out and supported our 22 restaurant partners to dine out for a great cause!
| | |
| --- | --- |
| Join Our Family of Supporters | Volunteer With Us! |