Happy Holidays!

Wishing you a wonderful Holiday Season
and a New Year full of
Peace and Happiness!

---
Spring Semester Scholarship Renewals

Don't forget! Maisin Scholars who attend community college, are 2012 Supplemental Award Recipients, or are on academic probation are required to renew their scholarship in the spring. Find the scholarship renewal application
here
.
Deadline is January 31th.
---
Apply for the Maisin Honor Award

Attention Maisin college graduates! If you have an undergraduate degree and are planning on attending graduate school, you are eligible to apply for the Maisin Honor Award! This scholarship is a one-time award of $3000. Click
here
to apply.
Deadline is February 15th.
---
Congratulations to Aaron Ho!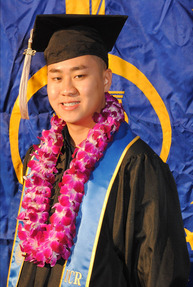 Aaron Ho transferred to UC Riverside from City College of San Francisco, and received the Incentive Award from the Maisin program to pursue his undergraduate studies. Aaron graduated from UC Riverside in August 2012 with a B.S. in Business Administration with a concentration in Entrepreneurship. Here is what Aaron had to say:
"There aren't too many choices for healthy foods so students end up eating out most of the time. My main question in this abundant world that we live in is why can't we all get the proper nutrition in the food we eat? This is why I want to create a restaurant where they serve 100% delicious organic food that is affordable for all people."
---
A Maisin Scholar Tells His Story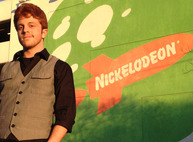 "My name is Garrett Eves and I will be graduating from CSU Fullerton with a BFA in Animation this month. I have been studying Computer Graphics (CG) animation and aim to become a Technical Director, specifically focusing on the creation of CG characters and tools for animation productions. Last spring, I had the incredible opportunity to be a production intern at Nickelodeon Animation Studios on a show called Robot and Monster. It was definitely one of the most fulfilling experiences I have ever had as a student. I learned so much about the industry I was trying to join that could never have been grasped in a classroom. [...] Internships are, far above all else, the best way to get your foot in the door of whatever profession you're going for. The personal connections you make can open up a surprising number of opportunities later down the line."
Check out Garrett's animation productions
here
.
---
Last Call for Spring Internships

Maisin Scholar Award Program Internship
The Maisin Scholar Award Program Intern will assist the Maisin staff with administrative and programmatic duties. Click
here
for additional information.
Huckleberry Youth Programs
The Huckleberry Youth Programs is an agency which provides a variety of services to runaway, homeless, and at-risk youth. Click
here
for additional information.
PACT, Inc.
Under the supervision of the PACT Director, the intern is responsible for supporting PACT students in achieving academic success and entering post-secondary education. Click
here
for additional information.
Red Cross
The American Red Cross Bay Area Chapter is seeking a Youth Services intern to expand her/his skills and to build meaningful relationships with youth in the community. Click
here
for additional information.
The Youth Guidance Center-The Beat Within
The Beat Within is looking for facilitators for our weekly workshops inside juvenile hall. Click
here
for additional information.


All of these internships offer stipends to qualified candidates. To apply, submit your cover letter and resume to Mrs. Brunswick. Interviews will begin promptly upon receipt.
---
Got Holiday Stress?

Well, here we are, the Winter Holidays are upon us. And, what do the end of the semester and the holidays have in common? Stress. As much as we want to have fun with the festivities, friends/relatives we've not seen for a long time, vacations which have been planned for sometime, we must prepare now with a positive outlook, and a flexible attitude. Click
here
to read on.
---
Additional Scholarships Available

Dr. Juan Andrade, Jr. Scholarship for Young Hispanic Leaders
Deadline: December 31st
Amount: $500-1000
Website
Microsoft Scholarship
Deadline: February 1, 2013
Amount: Varies
Website
PG&E
Deadline: Various Scholarships Available
Amount: Varies
Website
CollegeProwler
Deadline: Various Scholarships Available
Amount: Varies
Website
---
iTunes Question
Congratulations to our last iTunes Question winner Karen Moore, Maisin Class of 2009!
She answered: What proposition could potentially cut $6 billion in funding to schools?
Answer: Proposition 30
Be the first to answer the following question and you could win a $15 iTunes gift card!
When is the Spring Semester Renewal Application due?

---
Mrs. S.Y. Brunswick
Program Director
415-857-9688
Amber Bundy-Davis
Education Advisor
415-857-9655
Belle Burnett
Interim Program Associate
415-857-9654
Contact Us