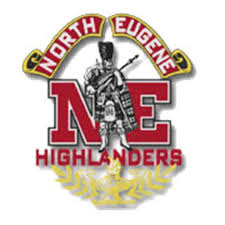 N
O
RTH
EU
GE
NE
PARENTS
---
NEWSLETTER INFO
This newsletter is written for parents by parents. We'd love to include information on
ALL
events that include NEHS students so please share your information by e-mailing it to
northeugeneparents@gmail.com
.
NEHS Football
Congrats to our Varsity Football team, going 7-2 in a year of significant rebuilding! Thanks to all the coaches, parents and staff who supported our student-athletes... Looking ahead to next year and keeping the Highlander spirit alive! Also, congrats to our JV football team on their 8-0 season!
Boys Basketball Information Meeting
If your son is interested in playing basketball this season please plan on attending the information meeting in the library this Monday, November 2nd at 6:30pm. Parents and players are encouraged to come meet the new coach, Justin Pluid, and see the vision for the season.
Olive Garden Event
Please join us for a night of fun, food and fundraising for
#SPIRITNIGHT
at Olive Garden on
NOVEMBER 3RD
(
4pm
- Close). Olive Garden will donate up to
$1000
to our school so don't forget to
MARK YOUR CALENDARS!
Dine with your team! Bring your family and friends!
NOVEMBER 3RD
is the night to show our school spirit to our community, don't forget to tag your photos with
#SPIRITNIGHT
and mention @OliveGarden for your chance to win prizes!
The Official Dining Room of High School Sports
1077 Valley River Dr.
North Region Band Festival
The North Region Band Festival is this
Thursday, 11/5/2015
in the NEHS Auditorium. Bands from Kelly Middle School, Madison Middle School, and NEHS will work together with special guest conductor, Joe Ingram, to present a special concert in the evening at
7:00 pm
. The program features pieces that are a tribute to Veterans. This is a free concert and donations are gladly accepted.
WINTER SPORTS ATHLETIC REGISTRATION
Tuesday, November 10, 9am-6pm. Pay fees in the Finance Office first, then register in the athletic office.
To register for a sport, everyone must have the following:
1. Completed physical form. (OSAA requires a physical every 2 years.)
2. Insurance/Annual interval history form.
3. Training rules (signed by parent & student.)
4. Paid participation fee and $30 ASB card fee
*Academic Eligibility will be checked at registration by the AD
Forms are available on the wall outside the Finance Office. For additional information call 541-790-4507.
"Meet the Superintendent"
Our school district's new superintendent, Dr. Gustavo Balderas, is inviting parents and the public to stop in to get to know him and share your thoughts and questions about Eugene's schools. The session nearest NEHS is Thursday, Nov. 12, 5:30-6:30 (English language) & 6:30-7:30 (Spanish language) at Kelly Middle School, 850 Howard Ave., in the library. Please join the conversation!
Nine NEHS band members are chosen to attend band conference
Congratulations to the 9 NEHS Band students who have auditioned and been accepted to an Honor Band, Western International Band Clinic. Our students will be performing with high school and professional conductors and performers from around the world from November 20-23, 2015. This is a great honor and it is also the first time that every NEHS student who auditioned was accepted! Way to go Abby Oliver-Ruiz, Abi Griego, Alex Moreno, Anthony Stotsenberg, David Ferrier, Kennedy Lancaster, Maria Mora-Ortega, Shayne Wood, and Sarah Steindorf!
Fundraising is going on to make this happen for our students, if you are able to help in any way please contact Mr. Delph at
delph_r@4j.lane.edu
.
_______________________________________________________________________________________
Yearbook
Order your NEHS yearbook soon. The price rises the longer you wait, so order now! Also, parents, staff and students alike are encouraged to create a ReplayIt account so you can share photos with the yearbook staff. The free account can be created at
www.replayit.com/r/
Parents of seniors are encouraged to place a baby ad or congratulatory announcement in the yearbook. The deadline is
Feb. 14th
. Fliers are available in the front office.
_______________________________________________________________________
Seniors..........
Senior portraits are due
January 1st
, on a CD (or 2 inch by 3 inch print) in the front office. Please put your student's name on the CD. JPEGs are fine as long as they are 300 dpi. Senior portrait specifications sheets are available in the front office.
Senior projects should be underway. Check with your student to ensure they are on track for completion. Want more information on Senior Projects? Check out the Senior Project guide: http://nehs.4j.lane.edu/...nior-Project-2015-16.pdf
Download (PDF, 150KB)
The next Senior Project meeting is Monday, Nov 2 during OAT in the auditorium. Topic is Community Experience.
The Senior Class Grad Night Party Committee
NEEDS YOU
! They're looking for volunteers for the Autzen Stadium concession booth. This booth has raised over $3,000 to go towards the Sober Grad Party in June.
This booth is one of the best ways to earn money for our event because all you have to give is your time. There's only three more games left and if you VOLUNTEER FOR JUST ONE, it would make a HUGE IMPACT on our fundraising efforts. Invite a friend to join you and it's even more fun. :) Contact Mary Riggs at
riggsmary5@comcast.net

if you're interested in volunteering
---



School Calendar




Nov 2- 8


Monday Senior Project Meeting in the auditorium during OAT
Boys Basketball Information Meeting in the NEHS Library at 6:30pm
Tuesday Olive Garden Spirit Night 4-10pm
Wednesday Booster Club Meeting in the NEHS Library at 7pm
Girls Varsity Soccer Playoff game in Bend @ 3pm GO NORTH!
Thursday North Region Band Festival in the NEHS Auditorium at 7pm


Friday


Saturday UO Ducks game @ 7:30pm.....volunteer at our food booth to support senior grad party
Sunday

***Don't see an event on the calendar that you think needs to be shared? Please e-mail your info to northeugeneparents@gmail.com and we can share your event!
_______________________________________________________________________



Upcoming Dates to Remember


Monday, Nov 9...... Grad Party Meeting 6pm in the NEHS Library
Tuesday, Nov 10.....Winter Sports Registration 9am-6pm

_______________________________________________________________________



Community Events


River Road/El Camino del Río
Produce Plus Program

Where: River Road/El Camino del Río, Cafeteria 120 West Hilliard Lane
Time: 3:00-5:30 PM

River Road (El Camino Del Rio) has partnered with Food for Lane County and offers free produce once a month to families on a first come first serve basis.

Please bring your own bag or box.

Produce Distribution Dates
11/20, 12/18, 1/15, 2/19, 3/11, 4/15, 5/20, 6/3


____________________________________________________

Community Service/ Volunteer Opportunities

Become a Positive Community Kitchen VOLUNTEER

Learn to prepare beautiful healing organic meals for people facing life-threatening illnesses.

When: Every

Monday

Afternoon

4pm – 6pm

(Teens)

& 3:30pm – 6pm

(Adults)

Volunteer Orientation and Training for Teens & Adults

October 22nd 6:30pm –

7:30pm

Food Handler Card guidelines and requirements

Kitchen expectations & responsibilities

Kitchen Tour

Q&A

Training at: Stellaria Building Community Room (upstairs)

150 Shelton-McMurphey Blvd.

Eugene, OR 97401

Register online at

Whiteaker Community Thanksgiving Dinner Volunteers Needed for these days:

Sunday, Nov. 15…..11am-2pm Donation Drop Off-Whiteaker School

Saturday, Nov. 21….. 9am-2pm Donation Sort - Whiteaker School

Saturday, Nov. 21…..10am-1pm, 1-4pm Food Prep & Clean Up - LCC

Sunday, Nov. 22…..10am-1pm, 1-4pm Clean Up - LCC

Wednesday, Nov. 25…..3-5pm, 5-7pm Dinner Prep and Setup

Thursday, Nov. 26…..Many shifts from 8:30 am- 6:30 pm

Friday, Nov. 27….. Final Cleanup at LCC 8:30-11a.m, 11am-2pm

Friday, Nov. 27…..Final Cleanup at Whiteaker 9am-noon

If interested in volunteering, please see Liz Rommel

in the College & Career Center in room 209 for a volunteer form.

The form and information may also be found at

www.wcdinner.org

Volunteers Needed for Festival of Trees

Week of November 23, 2015 through November 30, 2015
See Liz in room 209- College/Career Center for a volunteer applicarion packet by Thurs., Nov. 5th
Need more information? Call 541.228.3007 or 541.228.3040


Volunteers are needed for these tasks:


Help Set-Up at Valley River Inn
Information/Greeters
Ticket Takers/Programs & many other fun tasks

____________________________________________________




Fundraisers


Simple ways to earn money for our school. Please do the following:
Sign up for escrip
Register your Fred Meyer card.
Donate to EEF
Target purchases can be credited to NEHS.
Contribute your ideas for fundraisers. We could do so much more with NEHS than we do, if all parents pitched in!

NEHS Band fundraiser
Help the NEHS Band and enjoy a delicious meal at Chipotle Mexican Grill! Mark your calendars for Friday, November 20th from 11am-10pm. This is a simple fundraiser, just bring the attached flyer, show the flyer on your smart phone or tell the cashier that you are three for the North Eugene Band Fundraiser and the band will receive 50% of your total purchase. The money earned from this will help with band operating costs which increase as the band gets larger. flyer 112015.pdf

Clothes for a Cause Fundraiser to support Boys Basketball and Cheer
The North Eugene High School Cheerleaders and Boys Basketball Team are joining forces to host an amazing clothing and textile drive fundraiser! They will be collecting bags from now through Dec 5th, 2015 with the final collection event happening on Dec 5th, 2015 from 10am-noon at 200 Silver Lane, Eugene, OR, 97404.

*Accepted Items: CLOTHING (new/gently used ); PAIRED SHOES (new/gently used); TOWELS (bath, kitchen, rags); SHEETS/BLANKETS/QUILTS; STUFFED ANIMALS; CURTAINS/DRAPERY; PURSES/BAGS/LUGGAGE, BELTS (synthetic/leather); TABLECLOTHS; PLACEMATS; SMALL RUGS

We cannot take: glass, breakables, electronics, pet beds, bed pillows, carpeting, uniforms, hotel linens or items previously for sale at a thrift store.

Contact with questions about pick up and drop off:
Jill Jensen, Cheerleading Coach 541-968-3619
Justin Pluid, Boys Basketball Coach 541-232-9934
_______________________________________________________________________


COLLEGE ADMISSION COUNSELOR & MILITARY RECRUITER VISITS
NEHS CAREER COLLEGE CENTER
2015 – 2016 SCHOOL YEAR


Tuesday, Nov. 3 11:40 to 12:15 Army National Guard Career Talk Samantha

Thurs, Nov. 5 8:30 to 10:30 OSU Application workshop for seniors Michael Jensen

Tues, Nov. 10 11:40 to 12:15 Northwest Christian University Kassie

---
Scholarships, Internships and Job Opportunities


PRUDENTIAL SPIRIT OF COMMUNITY AWARDS $1,000 - $5,000
Open to high school students, grades 9-12 as of November 5, 2015; must have participated in volunteer activity that occurred at least in part during the 12 months prior to the date of application. To apply visit the website: http://spirit.prudential.com Applications can only be submitted through the College/Career Center, Attention Liz Rommel, Room 209. DEADLINE: 3:00 P.M. ON TUESDAY, NOVEMBER 3, 2015

JACK KENT COOKE FOUNDATION SCHOLARSHIP, Up to $40,000 per year


Open to high school seniors, exceptional academic excellence (GPA 3.5 or BETTER); SAT scores 1200 or above, ACT scores 26 or higher; financial need; demonstrated persistence, desire to help others, and leadership; attending accredited US college or university in the fall of 2016




Apply online at

http://www.jkcf.org/scholarship-programs/college-scholarship/
DEADLINE:

NOVEMBER 3, 2015



NRA CIVIL RIGHTS DEFENSE FUND ESSAY CONTEST $100 - $1,000
Open to high school students, grades 9-12.
Topic: What does the Second Amendment Mean to You?
Essay should be about 1,000 words, neat and legible. Essays will be judged on originality, scholarship and presentation. For complete rules and an official entry form, visit the website: https://www.nradefensefund.org/contests-scholarships.aspx
DEADLINE: DECEMBER 1, 2015.

ELKS MOST VALUABLE STUDENT SCHOLARSHIP
Awards range from $500 - $1,000 locally; to $50,000 nationally
Open to high school seniors, Class of 2016; US citizen. Criteria: academic achievement, leadership, financial need
Student must register and download the application at www.elks.org/enf/scholars/mvs.cfm
Completed application and all related materials may be mailed to Eugene Elks Lodge No. 357, PO Box 2475, Eugene OR 97402; or may be delivered in person to the Eugene Elks Lodge, 2470 West 11th Ave, Eugene, Tuesday – Friday, 10:00 a.m. – 3:00 p.m.
DEADLINE: MUST BE RECEIVED NO LATER THAN 3:00 P.M. on FRIDAY, DECEMBER 4, 2015.



STEPHEN J. BRADY STOP HUNGER SCHOLARSHIP

$5,000




Open to students ages 5 – 25 (kindergarten through grad school); must have demonstrated ongoing commitment to their community by performing unpaid volunteer services impacting hunger in the US at least within the past 12 months; added consideration is given to students working to fight childhood hunger; must be US citizen or permanent legal resident of the US




Apply online at

http://www.sodexofoundation.org/hunger_us/scholarships/scholarships.asp
DEADLINE:

DECEMBER 5, 2015



LEDA SCHOLARS PROGRAM (Leadership Enterprise for a Diverse America) Open to high school juniors, Class of 2017, US citizen or permanent legal resident of the US, excellent academic record, strong reading and writing skills. Apply online at www.ledascholars.org/application
DEADLINE: DECEMBER 11, 2015



BURGER KING SCHOLARSHIP

Multiple awards up to $1,000


Open to high school seniors, resident of the US, Canada or Puerto Rico; GPA at least 2.5


Student does NOT have to be employed at a Burger King to be eligible for this scholarship


Apply online at

http://bkmclamorefoundation.org/who-we-are/burger-king-scholars-program/
DEADLINE:

DECEMBER 15, 2015



AXA ACHIEVEMENT SCHOLARSHIP: 52 $10,000 Scholarships will be awarded
Open to high school seniors, planning to enroll full time in accredited two- or four-year college or university in the US; US citizen or legal resident; must have ambition, drive and determination Apply online at https://us.axa.com/axa-foundation/AXA-achievement-scholarship.html DEADLINE: DECEMBER 15, 2015 – Only the first 10,000 applications submitted (nationwide) will be considered, so don't delay!



NFIB (National Federation of Independent Business) YOUNG ENTREPRENEUR AWARD $2,500 - $25,000




Open to high school seniors, must own and operate their own business; must be entering 2- or 4-year college or university in the fall of 2016; entrepreneurial spirit and initiative will be heavily considered; financial need is NOT a factor




Apply online at

http://www.nfib.com/foundations/yef/yef-programs/young-entrepreneur-awards/
DEADLINE:

DECEMBER 18, 2015



GE-REAGAN FOUNDATION SCHOLARSHIP $10,000, renewable up to $40,000
Open to high school seniors, US citizen; demonstrate leadership, drive, integrity and citizenship; academic excellence (GPA 3.0 minimum)
Apply online at http://www.reaganfoundation.org/GE-RFScholarships.aspx
DEADLINE: MIDNIGHT, CENTRAL STANDARD TIME, JANUARY 7, 2016

PRIDE FOUNDATION/GSBA SCHOLARSHIPS Multiple Scholarships, awards range from $500 to $10,000
Open to high school seniors; preference given to students who are self-identified LGBT (lesbian, gay, bisexual and transgender), members of LGBT families, or allies (straight and supportive of the LGBT community); most of the scholarships are open to all persons regardless of sexual orientation
Apply online at http://www.pridefoundation.org/what-we-do/scholarships/
DEADLINE: JANUARY 11, 2016, 5:00 P.M. PACIFIC STANDARD TIME

KAISER PERMANENTE HEALTH + CARE CAREER SCHOLARSHIP $2,000 - $10,000
OPEN TO HIGH SCHOOL SENIORS who will be pursuing a career in a human medical or dental health care field Minimum GPA 2.5 Proof of US citizenship or legal permanent residency is NOT required
Criteria: academic achievement, activities, commitment to a health care career, character, diversity, economic and/or social disadvantage Must apply online at kp.org/communitybenefit/scholarship/nw
DEADLINE: WEDNESDAY, JANUARY 13, 2016, 5:00 P.M. PACIFIC TIME

GATES MILLENNIUM SCHOLARSHIP The amount of the scholarship (up to full scholarship) is based upon full-time enrollment each term, unmet need as determined by the financial aid office, and the amount of self-help aid that appears on the student financial aid award letter. OPEN TO HIGH SCHOOL SENIORS, CLASS OF 2106, who are African-American, American Indian/Alaska Native (must include certificate or tribal enrollment as proof), Asian-Pacific Islander American, or Hispanic American. US citizen or legal permanent resident of the US; current GPA at least 3.3 (unweighted); demonstrated leadership abilities; MUST MEET FEDERAL PELL GRANT ELIGIBILITY. You will need the North Eugene High School CEEB Code: 380328. Must apply online at http://www.gmsp.org Complete information and application available at http://www.gmsp.org DEADLINE: 11:59 P.M. Eastern Standard Time, WEDNESDAY, JANUARY 13, 2016



MENSA EDUCATION AND RESEARCH FOUNDATION (MERF) SCHOLARSHIP ESSAY CONTEST $300 - $1,000




Open to high school seniors, intending to enroll in an accredited US institution of post-secondary education for the 2016 -2017 academic year; Awards are made on the basis of an essay of no more than 550 words, describing your career, vocational or academic goals.




Apply online at

http://www.mensafoundation.org/what-we-do/scholarships/
DEADLINE:

JANUARY 15, 2016



"SPEAK UP. WORK SAFE." VIDEO CONTEST $300 - $500
Open to students grades 9-12; designed to increase awareness about safety on the job for young people. Students must create a 90-second or less video with the overall theme of "Speak Up. Work Safe."
Complete rules, guidelines and official entry form are available at www.youngemployeesafety.org/contest
DEADLINE: FEBRUARY 1, 2016

BETTER BUSINESS BUREAU STUDENTS OF INTEGRITY SCHOLARSHIP $10,000
Open to high school seniors, attending college after high school graduation, Oregon, Alaska or Western Washington resident, GPA 3.5 or better.
Create a 90-second video explaining how the Better Business Bureau helps people become smart consumers. For complete information visit the website: http://www.bbb.org/globalassets/local-bbbs/dupont-wa-114/media/content_page_images/scholarship/2016/bbb_sois_2016_rulesregulations.pdf
DEADLINE: 11:59 PM, SUNDAY, FEBRUARY 14, 2016

AMERICAN COLLEGE FOUNDATION (ACF) VISIONARY SCHOLARSHIP PROGRAM
Open to high school students grades 9-12; US citizen or eligible non-citizen; Financial need is NOT a consideration.For complete guidelines and application, visit the website: www.AmericanCollegeFoundation.org DEADLINE: APRIL 1, 2016
---
Contacts and Links


North Eugene: 200 Silver Lane; Eugene, OR 97404; 541-790-4500 (main office)
School Website: http://nehs.4j.lane.edu/
Facebook NEHS page:https://www.facebook.com/NorthEugeneHighSchool
Facebook parent page:https://www.facebook.com/northeugenehighlanders?ref=hl
---
---
¡BUEN DIA PADRES!
Necesitamos un

padre que puede

traducir del

Inglés

al

Español

para este

boletín de noticias para

el resto de este

año

.

Puedo

entrenar a

usted!

Por favor,

póngase en contacto con

northeugeneparents@gmail.com

.
---
---