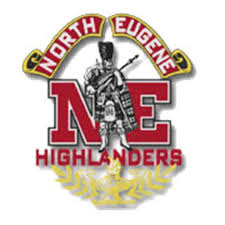 N
O
RTH
EU
GE
NE
PARENTS
---
NEWSLETTER INFO
This newsletter is written for parents by parents. We'd love to include information on
ALL
events that include NEHS students so please share your information by e-mailing it to
northeugeneparents@gmail.com
.
North Eugene High School
Winter Break Office Hours:
Closed
December 21
st
–
December 25th
Open
December 28
th
, 29
th
and 30
th
from 9:00 a.m. -Noon
Closed
December 31
st
–
January 4
t
ATTENTION LCC BOUND SENIORS
If your senior is planning to attend LCC next fall and has taken 1.0 credits of any of these courses: Culinary, Child Development, Woods, Metals, Human Anatomy & Physiology, Digital Media Tools, Design Fundamentals, and Intro to Health Occupations, he or she is eligible for the 4j Advanced Career Technical Sponsorship program.
This program provides free tuition, books and fees for one year (36 credits).
There are 24 places for qualified applicants. See Liz Rommel in Room 209-Career College Center for details and applications.
SENIOR GRAD PARTY COMMITTEE UPDATE
The Grad Committee would like to extend a huge "THANK YOU" to every parent and student who worked at our food booth at Autzen this year! Together we raised over $5,300.00 to support a safe drug and alcohol free grad night party for our seniors! Our next fundraiser is a Murder Mystery Dinner and Silent Auction sponsored by the Eugene Airport Rotary here at North the night of
January 30, 2016
. If you would like to purchase a ticket please contact Liz
541-689-7352
. Hurry, they're going fast!
FILM MAKING COMPETITION
New Generations Film Festival is a film-making competition for middle and high school students in Eugene and Creswell which values the contribution students can make to the ongoing conversation about the communities they live in. The purpose of the festival is to get students thinking about their neighborhoods and communities, give them a forum to have their voices heard, foster an interest in continued community involvement, and have fun!
Theme for 2016: Love Where You Live. Films should be about a neighborhood/community highlight (person, object, location, activity, group), project, issue or problem you want to solve or bring to people's attention.
There is NO entry fee. Submission deadline: April 25, 2016 Questions? - Want Flyers to hand out to your students or a poster? - Want to get involved Planning? Email: newgenerationsff@gmail.com
NORTH EUGENE AIKIDO CLUB
North Eugene Aikido Club, under the direction of Steve Frankel Sensei, is off to a good start this year. Four students are training this Japanese martial art/personal growth path. They are becoming accomplished in rolling and performing a series of throws, and are training to be able to keep a calm mind when challenges arise. The club meets Tuesdays
3:30-4:30pm
and Fridays
3:00-4:00pm
in the auxiliary gym, and always welcomes new members. For more information on Ki-Aikido, visit
www.oregonki.org
NORTH EUGENE ROBOTICS DIVISION AKA N.E.R.D.
We're the North Eugene Robotics Division (N.E.R.D.) and we meet on Mondays and Wednesdays after school. Our blog is at
www.nerd-robots.org
which contains some important info about upcoming meetings and events. We are currently building and programming a robot to compete the FIRST FTC competition.
WINTER WEATHER
When winter weather makes conditions hazardous, schools may be closed or delayed or buses may use snow routes. How to find out if there's a change:
• Text-message alerts — to subscribe, text FOLLOW 4JWEATHER to 40404
• 4J website,
www.4j.lane.edu
• KRVM 91.9 FM
• Other radio and television news stations
Learn more:
www.4j.lane.edu/weather
NEHS BOOSTER CLUB NEEDS YOU
We need your help in running the concession stand during home basketball games and wrestling meets. The work is easy and fun! You do NOT need to be a member of the Booster Club to volunteer, however, it is encouraged.
ALL
of the money raised goes back into the sports programs at North. Please be aware that the concession stand may not be open if we do not have enough volunteers. Please contact the Booster Club at NEHSboosterclb@gmail.com to volunteer.
LCC Financial Aid Event
Please attend a free financial aid and scholarship event on Saturday, January 16, 2016 8:30am-2:30pm at Lane community College in the Center for Meeting and Learning, Building 19, Room 100 Main Campus.
This is a FREE event to obtain FREE money for college!
Topics include: "College Goal Oregon", "Be A Competitive Applicant", "Finding Funds for Oregon Students", and "Is the Oregon Promise For You?"
Financial aid professionals who can help you complete the online FAFSA will be available, bring your 2014/2015 and 2015 tax records.
___________________________________________________________________________________________________________________________________________________________
Seniors..........
Senior portraits are
due
January 1st (only a few weeks away)
, on a CD (or 2 inch by 3 inch print) in the front office. Please put your student's name on the CD. JPEGs are fine as long as they are 300 dpi. Senior portrait specifications sheets are available in the front office
*********
SAT Dates
1/23/2016 Sign up deadline 12/28/2015
3/5/2016 Sign up deadline 2/4/2016
5/7/2016 Sign up deadline 4/8/2016
6/4/2016 Sign up deadline 5/6/2016
---



School Calendar




Dec 20- Jan 2



12/21 Boys Basketball 5:30 & 7pm vs Roseburg in the NEHS gym
Girls Basketball @ Roseburg HS 5:30 & 7pm
12/28-30 Girls Basketball Team at Summit Tournament
12/28-29 Boys Basketball at Hidden Valley
1/2 Girls Basketball 1pm & 2:30pm vs. Cresent Valley in the NEHS gym


Don't see an event on the calendar that you think needs to be shared? Please e-mail your info to northeugeneparents@gmail.com and we can share your event!
_______________________________________________________________________



Upcoming Dates to Remember


Jan 16.....LCC Financial Aid Event 8:30-2:30
Jan 30..... Murder Mystery Dinner fundraising event in the NEHS cafeteria (supports senior grad party)



____________________________________________________





Fundraisers


Simple ways to earn money for our school. Please do the following:
Register your Fred Meyer card.
Donate to EEF
Target purchases can be credited to NEHS.
Contribute your ideas for fundraisers. We could do so much more with NEHS than we do, if all parents pitched in!

Sign up for

escrip


Did you know shopping online at retailers such as Amazon, Apple Store, Gift Card Mall, Target, DisneyStore.com, and hundreds more, will earn up to 16% of every purchase you make for North Eugene High School? It's Easy! All you have to do is click on the link below to access the eScrip Online Mall and shop as you normally would. That's it! No card registration, coupons or special downloads required. Thanks for your support!
https://shopping.escrip.com/ref/pghome/s1a8565190|North%20Eugene%20High%20School/ref=g

---
Job Opportunities, Scholarships and Internships


BABE RUTH UMPIRES NEEDED
Willamette Valley Babe Ruth, Inc. is recruiting umpires for the 2016 season. Experience is desired, but not necessary. Candidates should be at least 16 years old and have a reliable form of transportation to travel to games throughout Lane County. Pay is based on game assignments, availability and experience. Umpires will receive weekly training in preparation for the upcoming season. Training for the 2016 season begins January 24th, 2016 and will be conducted at Thurston High School in the Main Gym. For more information on how to become an umpire, please call 541 741-2417, or via email at umpire@oregonbaberuth.com. Don't miss out on this fantastic way for former players/fans of the game to get involved in youth baseball, as well as a great way to make some extra money!

PROFILE IN COURAGE ESSAY CONTEST $500 - $10,000
Open to high school students, grades 9-12; essay of less than 1,000 words that is original, creative and demonstrates an understanding of political courage as described by John F. Kennedy in Profiles in Courage. Essay can either be submitted online or mailed; must be original work of the student. Contest website is: http://www.jfklibrary.org/Education/Profile-in-Courage-Essay-Contest.aspx
DEADLINE: JANUARY 6, 2016

ASIAN AND PACIFIC ISLANDER AMERICAN SCHOLARSHIP FUND (APIASF) SCHOLARSHIP $2,500 - $15,000
Open to high school seniors, Asian and/or Pacific Islander ethnicity: Asian; Polynesian; Melanesian; Micronesian; other Pacific Islander – see information packet for list of national origins that meet eligibility. US Citizen, US National, permanent resident, or citizen of the Freely Associated States. Enrolling in college for the first time in the fall of 2016; enrolling full time in a two- or four-year degree program at a US accredited college or university. Minimum GPA 2.7 for all high school classes completed. Must apply for federal financial aid using the FAFSA by mid-February. Criteria: academic record; community service, financial need; leadership. Apply online at http://www.apiasf.org/
DEADLINE: JANUARY 8, 2016

GE-REAGAN FOUNDATION SCHOLARSHIP $10,000, renewable up to $40,000
Open to high school seniors, US citizen; demonstrate leadership, drive, integrity and citizenship; academic excellence (GPA 3.0 minimum)
Apply online at http://www.reaganfoundation.org/GE-RFScholarships.aspx
DEADLINE: MIDNIGHT, CENTRAL STANDARD TIME, JANUARY 7, 2016

PRIDE FOUNDATION/GSBA SCHOLARSHIPS Multiple Scholarships, awards range from $500 to $10,000
Open to high school seniors; preference given to students who are self-identified LGBT (lesbian, gay, bisexual and transgender), members of LGBT families, or allies (straight and supportive of the LGBT community); most of the scholarships are open to all persons regardless of sexual orientation
Apply online at http://www.pridefoundation.org/what-we-do/scholarships/
DEADLINE: JANUARY 11, 2016, 5:00 P.M. PACIFIC STANDARD TIME

INTERTRIBAL TIMBER COUNCIL TRUMAN D. PICARD SCHOLARSHIP $2,000
High school seniors, seeking an education in the natural resources field. To apply for this scholarship, provide the following: a letter of application, including your name, mailing address, email address, phone number; a résumé, letters of reference; transcripts and documented proof of acceptance to an institution of high education. Complete information available at www.itcnet.org DEADLINE: Letter and other related information must be RECEIVED no later than 5:00 p.m. on JANUARY 11, 2016.

KAISER PERMANENTE HEALTH + CARE CAREER SCHOLARSHIP $2,000 - $10,000
OPEN TO HIGH SCHOOL SENIORS who will be pursuing a career in a human medical or dental health care field Minimum GPA 2.5 Proof of US citizenship or legal permanent residency is NOT required
Criteria: academic achievement, activities, commitment to a health care career, character, diversity, economic and/or social disadvantage Must apply online at kp.org/communitybenefit/scholarship/nw
DEADLINE: WEDNESDAY, JANUARY 13, 2016, 5:00 P.M. PACIFIC TIME

GATES MILLENNIUM SCHOLARSHIP The amount of the scholarship (up to full scholarship) is based upon full-time enrollment each term, unmet need as determined by the financial aid office, and the amount of self-help aid that appears on the student financial aid award letter. OPEN TO HIGH SCHOOL SENIORS, CLASS OF 2106, who are African-American, American Indian/Alaska Native (must include certificate or tribal enrollment as proof), Asian-Pacific Islander American, or Hispanic American. US citizen or legal permanent resident of the US; current GPA at least 3.3 (unweighted); demonstrated leadership abilities; MUST MEET FEDERAL PELL GRANT ELIGIBILITY. You will need the North Eugene High School CEEB Code: 380328. Must apply online at http://www.gmsp.org Complete information and application available at http://www.gmsp.org DEADLINE: 11:59 P.M. Eastern Standard Time, WEDNESDAY, JANUARY 13, 2016



MENSA EDUCATION AND RESEARCH FOUNDATION (MERF) SCHOLARSHIP ESSAY CONTEST $300 - $1,000




Open to high school seniors, intending to enroll in an accredited US institution of post-secondary education for the 2016 -2017 academic year; Awards are made on the basis of an essay of no more than 550 words, describing your career, vocational or academic goals.




Apply online at

http://www.mensafoundation.org/what-we-do/scholarships/
DEADLINE:

JANUARY 15, 2016



POINT FOUNDATION SCHOLARSHIP (AWARD AMOUNTS VARY)
Open to high school seniors, intending to enroll in college in fall 2016; must be "out" as a person who identifies as a member of the LGBTQ community; criteria: leadership, community involvement, academic achievement, working for the betterment of the LGBTQ community, financial need. Apply online at https://www.pointfoundation.org DEADLINE: JANURY 19, 2016

C-SPAN's STUDENTCAM Awards range from $250 to $5,000
Open to high school students, grades 9-12
This year's theme: "ROAD TO THE WHITE HOUSE" – What's the issue YOU most want candidates to discuss during the 2016 presidential campaign? Students are to create a short (between 5 and 7 minutes) documentary video that explores this year's topic, and includes C-SPAN video. Each entry must be a video documentary that addresses the topic; must be the original work of the student (individual entry) or the students (teams of up to three students); C-SPAN programming must be used to enhance the video documentary; must include more than one point of view; must be submitted online but a backup DVD copy must also be made. Information and application form at http://www.studentcam.org
DEADLINE: JANUARY 20, 2016

SOCIETY OF WOMEN ENGINEERS, WILLAMETTE VALLEY SECTION GEORGIA PACIFIC SCHOLARSHIP, HEWLETT PACKARD PRINTING AND TECHNOLOGY DEVELOPMENT SCHOLARSHIP, WVS-SWE ENDOWMENT SCHOLARSHIP $1,000 - $1,250
Open to high school senior females only, intending to study engineering at a four- or five-year ABET accredited engineering program for a Bachelor of Science Degree Application is available in the College/Career Center, Room 209. DEADLINE: Application and all additional materials must be POSTMARKED ON OR BEFORE FRIDAY, JANUARY 21, 2016.

DUPONT CHALLENGE SCIENCE ESSAY CONTEST
US Savings Bond awards from $200 - $5,000
Open to high school students grades 9-12
Write an essay for the Dupont Challenge Science Essay Competition: four different subject categories: FOOD, ENERGY, PROTECTION AND INNOVATION. Complete details at http://thechallenge.dupont.com
DEADLINE: JANUARY 31, 2016

UNION PLUS EDUCATION FOUNDATION SCHOLARSHIP $500 - $4,000
Open to high school seniors. Eligibility: union members, spouses and dependent children of union members. List of participating unions can be found at http://www.unionplus.org/login
Criteria: academic achievement and potential, character, leadership, social awareness, career goals and financial need. GPA at least 3.0 recommended. Apply online at http://www.unionplus.org/college-education-financiang/union-plus-scholarship DEADLINE: JANUARY 31, 2016

OREGON WHEAT FOUNDATION SCHOLARSHIP $1,000
Open to high school seniors; son or daughter of Oregon Wheat Growers League member; child of employees of OWGL member; also open to students who have worked during the summer for OWGL growers/members. Application is available in the College/Career Center, Room 209.
DEADLINE: Must be received NO LATER THAN MONDAY, FEBRUARY 1, 2016.

"SPEAK UP. WORK SAFE." VIDEO CONTEST $300 - $500
Open to students grades 9-12; designed to increase awareness about safety on the job for young people. Students must create a 90-second or less video with the overall theme of "Speak Up. Work Safe."
Complete rules, guidelines and official entry form are available at www.youngemployeesafety.org/contest
DEADLINE: FEBRUARY 1, 2016

BETTER BUSINESS BUREAU STUDENTS OF INTEGRITY SCHOLARSHIP $10,000
Open to high school seniors, attending college after high school graduation, Oregon, Alaska or Western Washington resident, GPA 3.5 or better. Create a 90-second video explaining how the Better Business Bureau helps people become smart consumers. For complete information visit the website: http://www.bbb.org/globalassets/local-bbbs/dupont-wa-114/media/content_page_images/scholarship/2016/bbb_sois_2016_rulesregulations.pdf
DEADLINE: 11:59 PM, SUNDAY, FEBRUARY 14, 2016

OREGON PROMISE SCHOLARSHIPS AWARD AMOUNTS VARY
Open to high school students graduating from an Oregon high school or completing their GED in Spring/Summer 2016, GPA 2.5 minimum, Oregon resident for at least 12 months prior to enrolling in a community college in Oregon. Apply online at www.OregonPromise.org
DEADLINE: MARCH 1, 2016

OREGON SCHOOL EMPLOYEES ASSOCIAL (OSEA) GUY DAVIS AND PAST PRESIDENTS SCHOLARSHIPS $1,250 $1,500
Open to high school seniors. Must have at least one parent (including stepparent), grandparent, sibling, aunt, uncle or legal guardian as sponsor. Minimum GPA 3.0 through the first semester of the 12th grade. Paper application is available in the College/Career Center, Room 209, or online at https://www.osea.org/scholarships-awards/scholarships/
DEADLINE: MARCH 1, 2016

OFFICE OF STUDENT ACCESS AND COMPLETION (OSAC) SCHOLARSHIPS
More than 400 scholarships; Award amounts vary Open to high school seniors; US citizen or eligible non-citizen in the US intending to become a permanent resident required for most, but not all, scholarships. See Liz Rommel in the College/Career Center for details. Apply online at http://www.oregonstudentaid.gov/EARLY BIRD DEADLINE IS MONDAY, FEBRUARY 15, 2016. FINAL DEADLINE: TUESDAY, MARCH 1, 2016

OREGON STUDENT ACCESS COMMISSION (OSAC) SCHOLARSHIP APPLICATION
Open to high school seniors; US citizen or eligible non-citizen in the US intending to become a permanent resident is required for most, BUT NOT ALL, scholarships. See Liz Rommel in the College/Career Center for details. File FAFSA online at www.fafsa.ed.gov as soon after January 1, 2016 as possible. Look for the scholarships that are specifically for NORTH EUGENE SENIORS. Apply online at www.OregonStudentAid.gov DEADLINE: EARLY BIRD DEADLINE FEBRUARY 15, 2016 FINAL DEADLINE: MARCH 1, 2016

AMERICAN COLLEGE FOUNDATION (ACF) VISIONARY SCHOLARSHIP PROGRAM
Open to high school students grades 9-12; US citizen or eligible non-citizen; Financial need is NOT a consideration.For complete guidelines and application, visit the website: www.AmericanCollegeFoundation.org DEADLINE: APRIL 1, 2016

AMERICAN FIRE SPRINKLER ASSOCIATION (AFSA) SCHOLARSHIP
10 $2,000 SCHOLARSHIPS WILL BE AWARDED
Open to high school seniors; not based on financial need. Must be US citizen or legal resident to enter this contest. Apply online at http://www.afsascholarship.org/hsinformation.html
DEADLINE: Essay contest ends on APRIL 6, 2016, 12:00 noon Central Daylight Time.
---
Contacts and Links


North Eugene: 200 Silver Lane; Eugene, OR 97404; 541-790-4500 (main office)
School Website: http://nehs.4j.lane.edu/
Facebook NEHS page:https://www.facebook.com/NorthEugeneHighSchool
Facebook parent page:https://www.facebook.com/northeugenehighlanders?ref=hl
---
---
¡BUEN DIA PADRES!
Necesitamos un

padre que puede

traducir del

Inglés

al

Español

para este

boletín de noticias para

el resto de este

año

.

Puedo

entrenar a

usted!

Por favor,

póngase en contacto con

northeugeneparents@gmail.com

.
---
---