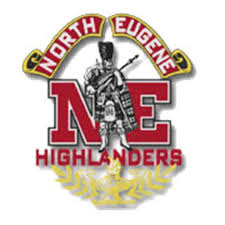 N
O
RTH
EU
GE
NE
PARENTS
---
NEWSLETTER INFO
This newsletter is written for parents by parents. We'd love to include information on
ALL
events that include NEHS students so please share your information by e-mailing it to
northeugeneparents@gmail.com
.
North Eugene Basketball Showcase
Come check out the NEHS Boys and Girls Basketball Teams on Tuesday, Nov 24th 6-8:30pm. Get your dinner of walking tacos, participate in the dessert silent auction and enjoy scrimmage games of basketball.
Winter Music Concert Dec. 1 in the Auditorium at 7pm
The NEHS Choir, Concert Band, Wind Ensemble, and Jazz Band will perform. There is no charge, however, donations are gladly accepted.
THE NEHS UKELELE ALLSTARS
The NEHS Ukulele Allstars keep on rockin' in the free world! We're playing out this month and next to promote our Kickstarter, which will fund our second album, Ukeing It Old-School. If you've got a moment, please check out the Kickstarter here:
https://www.kickstarter.com/…/north-eugene-ukulele-allstars…
..
Free Learning Tools and SAT/ACT Test Prep Tools
The Career & College Center is happy to provide our students and families with the following free learning tools and SAT and ACT Test Prep Tools. Please check out the links below:
http://www.varsitytutors.com/practice-tests
http://www.varsitytutors.com/classroom-assessment
LCC Financial Aid Event
Please attend a free financial aid and scholarship event on Saturday, January 16, 2016 at Lane community College in the Center for Meeting and Learning, Building 19, Room 100 Main Campus.
This is a FREE event to obtain FREE money for college!
Topics include: "College Goal Oregon", "Be A Competitive Applicant", "Finding Funds for Oregon Students", and "Is the Oregon Promise For You?"
Financial aid professionals will help you complete the online FAFSA will be available, bring your 2014/2015 and 2015 tax records.
_______________________________________________________________________________________
Yearbook
Order your NEHS yearbook soon. The price rises the longer you wait, so order now! Also, parents, staff and students alike are encouraged to create a ReplayIt account so you can share photos with the yearbook staff. The free account can be created at
www.replayit.com/r/
Parents of seniors are encouraged to place a baby ad or congratulatory announcement in the yearbook. The deadline is
Feb. 14th
. Fliers are available in the front office.
_______________________________________________________________________
Seniors..........
Senior portraits are due
January 1st
, on a CD (or 2 inch by 3 inch print) in the front office. Please put your student's name on the CD. JPEGs are fine as long as they are 300 dpi. Senior portrait specifications sheets are available in the front office.
Senior projects should be underway. Check with your student to ensure they are on track for completion. Want more information on Senior Projects? Check out the Senior Project guide: http://nehs.4j.lane.edu/...nior-Project-2015-16.pdf
Download (PDF, 150KB)
The Senior Class Grad Night Party Committee
NEEDS YOU
! They're looking for volunteers for the Autzen Stadium concession booth. This booth has raised over $3,000 to go towards the Sober Grad Party in June.
This booth is one of the best ways to earn money for our event because all you have to give is your time. There's only one more game left Fri., Nov 27 and if you VOLUNTEER FOR JUST ONE, it would make a HUGE IMPACT on our fundraising efforts. Invite a friend to join you and it's even more fun. :) Contact Mary Riggs at
riggsmary5@comcast.net

if you're interested in volunteering

SAT Dates
1/23/2016 Sign up deadline 12/28/2015
3/5/2016 Sign up deadline 2/4/2016
5/7/2016 Sign up deadline 4/8/2016
6/4/2016 Sign up deadline 5/6/2016
---



School Calendar




Nov 23- 29


Monday Site Council Meeting in the NEHS Library at 3:45pm
Tuesday School Connections schedule (25 min)
NEHS Basketball Showcase in the gym from 6-8:30
Wednesday
Thursday No school ..... Happy Thanksgiving!


Friday

UO Ducks game time 12:30 .....volunteer at our food booth to support senior grad party Saturday
Sunday

*Don't see an event on the calendar that you think needs to be shared? Please e-mail your info to northeugeneparents@gmail.com and we can share your event!
_______________________________________________________________________



Upcoming Dates to Remember



Nov 30.....Winter Sports/Project Give Assembly
Dec 1.....Winter Music Concert NEHS Auditorium at 7pm
Dec 4.....No school for grading day
Dec 6.....Holiday Bazaar hosted by NEHS Dance Team 10am-5pm


____________________________________________________




Fundraisers


Simple ways to earn money for our school. Please do the following:
Register your Fred Meyer card.
Donate to EEF
Target purchases can be credited to NEHS.
Contribute your ideas for fundraisers. We could do so much more with NEHS than we do, if all parents pitched in!

Sign up for

escrip


Did you know shopping online at retailers such as Amazon, Apple Store, Gift Card Mall, Target, DisneyStore.com, and hundreds more, will earn up to 16% of every purchase you make for North Eugene High School? It's Easy! All you have to do is click on the link below to access the eScrip Online Mall and shop as you normally would. That's it! No card registration, coupons or special downloads required. Thanks for your support!
https://shopping.escrip.com/ref/pghome/s1a8565190|North%20Eugene%20High%20School/ref=g

Girls Basketball team is selling Papa's Pizza coupons
Coupon sheets cost $15 and you get nine great coupons and best of all..... ALL proceeds stay with the team. This coupons sheet pays for itself with the use of one coupon for a free small pizza.

Wrestling Team to sell Christmas trees and wreaths
Buy your Christmas tree and wreath from a wrestler and support the NEHS wrestling team. Details to come soon!

Clothes for a Cause Fundraiser to support Boys Basketball and Cheer
The North Eugene High School Cheerleaders and Boys Basketball Team are joining forces to host an amazing clothing and textile drive fundraiser! They will be collecting bags from now through Dec 5th, 2015 with the final collection event happening on Dec 5th, 2015 from 10am-noon at 200 Silver Lane, Eugene, OR, 97404.

*Accepted Items: CLOTHING (new/gently used ); PAIRED SHOES (new/gently used); TOWELS (bath, kitchen, rags); SHEETS/BLANKETS/QUILTS; STUFFED ANIMALS; CURTAINS/DRAPERY; PURSES/BAGS/LUGGAGE, BELTS (synthetic/leather); TABLECLOTHS; PLACEMATS; SMALL RUGS

We cannot take: glass, breakables, electronics, pet beds, bed pillows, carpeting, uniforms, hotel linens or items previously for sale at a thrift store.

Contact with questions about pick up and drop off:
Jill Jensen, Cheerleading Coach 541-968-3619
Justin Pluid, Boys Basketball Coach 541-232-9934

Dance Team to host Holiday Bazaar Dec 6, 10am-5pm
Come shop for a great cause and support local business this holiday season! Also score some deals at our silent auction and grab yourself a tasty treat from our bake sale! All money raised supports the North Eugene Dance Team and their trip to the OSAA State Championships. Thanks for supporting your local student-athletes! To become a vendor:
Highlander Angels Dinner & Dessert Auction
Monday, December 14 at 6pm. The NEHS Girls Soccer Team will serve you a yummy Italian Dinner and then sell you amazing DESSERTS! All proceeds will go to support two young Highlanders fans that are fighting for their own health. Tables of 8 are $60 or tickets are $10 per person. Contact a member of the soccer team to purchase tickets.

_______________________________________________________________________

COLLEGE ADMISSION COUNSELOR & MILITARY RECRUITER VISITS
NEHS CAREER COLLEGE CENTER
2015 – 2016 SCHOOL YEAR


Tues., Nov. 24 11:40 to 12:15 Titan Court LCC Amanda Barth
---
Scholarships, Internships and Job Opportunities


NRA CIVIL RIGHTS DEFENSE FUND ESSAY CONTEST $100 - $1,000
Open to high school students, grades 9-12.
Topic: What does the Second Amendment Mean to You? Essay should be about 1,000 words, neat and legible. Essays will be judged on originality, scholarship and presentation. For complete rules and an official entry form, visit the website: https://www.nradefensefund.org/contests-scholarships.aspx
DEADLINE: DECEMBER 1, 2015.

ELKS MOST VALUABLE STUDENT SCHOLARSHIP
Awards range from $500 - $1,000 locally; to $50,000 nationally
Open to high school seniors, Class of 2016; US citizen. Criteria: academic achievement, leadership, financial need. Student must register and download the application at www.elks.org/enf/scholars/mvs.cfm
Completed application and all related materials may be mailed to Eugene Elks Lodge No. 357, PO Box 2475, Eugene OR 97402; or may be delivered in person to the Eugene Elks Lodge, 2470 West 11th Ave, Eugene, Tuesday – Friday, 10:00 a.m. – 3:00 p.m. DEADLINE: MUST BE RECEIVED NO LATER THAN 3:00 P.M. on FRIDAY, DECEMBER 4, 2015.

LETTERS ABOUT LITERATURE
For high school students grades 9-12 Cash prizes at the State and National levels $200 - $1,000 Contest is open to legal residents of the US who are enrolled as a student in grades 4-12 during the 2015-2016 school year. Select a fiction or nonfiction book, a short story, poem, essay or speech (no song lyrics) you have read and about which you have strong feelings. Write a personal letter (not a fan letter or a book report) No less than 600 words, and no more than 1,500 words. One entry per person. Entries will be judged on the following criteria: exposition, content, and voice. Must include official entry coupon
DEADLINE: Must be postmarked NO LATER THAN DECEMBER 4, 2015.



STEPHEN J. BRADY STOP HUNGER SCHOLARSHIP

$5,000




Open to students ages 5 – 25 (kindergarten through grad school); must have demonstrated ongoing commitment to their community by performing unpaid volunteer services impacting hunger in the US at least within the past 12 months; added consideration is given to students working to fight childhood hunger; must be US citizen or permanent legal resident of the US




Apply online at

http://www.sodexofoundation.org/hunger_us/scholarships/scholarships.asp
DEADLINE:

DECEMBER 5, 2015



LEDA SCHOLARS PROGRAM (Leadership Enterprise for a Diverse America) Open to high school juniors, Class of 2017, US citizen or permanent legal resident of the US, excellent academic record, strong reading and writing skills. Apply online at www.ledascholars.org/application
DEADLINE: DECEMBER 11, 2015



BURGER KING SCHOLARSHIP

Multiple awards up to $1,000


Open to high school seniors, resident of the US, Canada or Puerto Rico; GPA at least 2.5


Student does NOT have to be employed at a Burger King to be eligible for this scholarship


Apply online at

http://bkmclamorefoundation.org/who-we-are/burger-king-scholars-program/
DEADLINE:

DECEMBER 15, 2015



AXA ACHIEVEMENT SCHOLARSHIP: 52 $10,000 Scholarships will be awarded
Open to high school seniors, planning to enroll full time in accredited two- or four-year college or university in the US; US citizen or legal resident; must have ambition, drive and determination Apply online at https://us.axa.com/axa-foundation/AXA-achievement-scholarship.html DEADLINE: DECEMBER 15, 2015 – Only the first 10,000 applications submitted (nationwide) will be considered, so don't delay!



NFIB (National Federation of Independent Business) YOUNG ENTREPRENEUR AWARD $2,500 - $25,000




Open to high school seniors, must own and operate their own business; must be entering 2- or 4-year college or university in the fall of 2016; entrepreneurial spirit and initiative will be heavily considered; financial need is NOT a factor




Apply online at

http://www.nfib.com/foundations/yef/yef-programs/young-entrepreneur-awards/
DEADLINE:

DECEMBER 18, 2015



OREGON CHEERLEADING COACHES ASSOCIATION ACADEMIC SCHOLARSHIP $1,000 Open to high school seniors, cheerleaders, minimum GPA 3.5 as of the end of junior year; cheerleading coach must be a member of OCCA Application is available in the College/Career Center, Room 209. Complete the application including: Essay; letter of recommendation from coach; letter of recommendation from a teacher or counselor; official high school transcript; senior schedule of classes
DEADLINE: DECEMBER 18, 2015

PROFILE IN COURAGE ESSAY CONTEST $500 - $10,000
Open to high school students, grades 9-12; essay of less than 1,000 words that is original, creative and demonstrates an understanding of political courage as described by John F. Kennedy in Profiles in Courage. Essay can either be submitted online or mailed; must be original work of the student. Contest website is: http://www.jfklibrary.org/Education/Profile-in-Courage-Essay-Contest.aspx
DEADLINE: JANUARY 6, 2016

GE-REAGAN FOUNDATION SCHOLARSHIP $10,000, renewable up to $40,000
Open to high school seniors, US citizen; demonstrate leadership, drive, integrity and citizenship; academic excellence (GPA 3.0 minimum)
Apply online at http://www.reaganfoundation.org/GE-RFScholarships.aspx
DEADLINE: MIDNIGHT, CENTRAL STANDARD TIME, JANUARY 7, 2016

PRIDE FOUNDATION/GSBA SCHOLARSHIPS Multiple Scholarships, awards range from $500 to $10,000
Open to high school seniors; preference given to students who are self-identified LGBT (lesbian, gay, bisexual and transgender), members of LGBT families, or allies (straight and supportive of the LGBT community); most of the scholarships are open to all persons regardless of sexual orientation
Apply online at http://www.pridefoundation.org/what-we-do/scholarships/
DEADLINE: JANUARY 11, 2016, 5:00 P.M. PACIFIC STANDARD TIME

INTERTRIBAL TIMBER COUNCIL TRUMAN D. PICARD SCHOLARSHIP $2,000
High school seniors, seeking an education in the natural resources field. To apply for this scholarship, provide the following: a letter of application, including your name, mailing address, email address, phone number; a résumé, letters of reference; transcripts and documented proof of acceptance to an institution of high education. Complete information available at www.itcnet.org DEADLINE: Letter and other related information must be RECEIVED no later than 5:00 p.m. on JANUARY 11, 2016.

KAISER PERMANENTE HEALTH + CARE CAREER SCHOLARSHIP $2,000 - $10,000
OPEN TO HIGH SCHOOL SENIORS who will be pursuing a career in a human medical or dental health care field Minimum GPA 2.5 Proof of US citizenship or legal permanent residency is NOT required
Criteria: academic achievement, activities, commitment to a health care career, character, diversity, economic and/or social disadvantage Must apply online at kp.org/communitybenefit/scholarship/nw
DEADLINE: WEDNESDAY, JANUARY 13, 2016, 5:00 P.M. PACIFIC TIME

GATES MILLENNIUM SCHOLARSHIP The amount of the scholarship (up to full scholarship) is based upon full-time enrollment each term, unmet need as determined by the financial aid office, and the amount of self-help aid that appears on the student financial aid award letter. OPEN TO HIGH SCHOOL SENIORS, CLASS OF 2106, who are African-American, American Indian/Alaska Native (must include certificate or tribal enrollment as proof), Asian-Pacific Islander American, or Hispanic American. US citizen or legal permanent resident of the US; current GPA at least 3.3 (unweighted); demonstrated leadership abilities; MUST MEET FEDERAL PELL GRANT ELIGIBILITY. You will need the North Eugene High School CEEB Code: 380328. Must apply online at http://www.gmsp.org Complete information and application available at http://www.gmsp.org DEADLINE: 11:59 P.M. Eastern Standard Time, WEDNESDAY, JANUARY 13, 2016



MENSA EDUCATION AND RESEARCH FOUNDATION (MERF) SCHOLARSHIP ESSAY CONTEST $300 - $1,000




Open to high school seniors, intending to enroll in an accredited US institution of post-secondary education for the 2016 -2017 academic year; Awards are made on the basis of an essay of no more than 550 words, describing your career, vocational or academic goals.




Apply online at

http://www.mensafoundation.org/what-we-do/scholarships/
DEADLINE:

JANUARY 15, 2016



POINT FOUNDATION SCHOLARSHIP (AWARD AMOUNTS VARY)
Open to high school seniors, intending to enroll in college in fall 2016; must be "out" as a person who identifies as a member of the LGBTQ community; criteria: leadership, community involvement, academic achievement, working for the betterment of the LGBTQ community, financial need. Apply online at https://www.pointfoundation.org DEADLINE: JANURY 19, 2016

SOCIETY OF WOMEN ENGINEERS, WILLAMETTE VALLEY SECTION GEORGIA PACIFIC SCHOLARSHIP, HEWLETT PACKARD PRINTING AND TECHNOLOGY DEVELOPMENT SCHOLARSHIP, WVS-SWE ENDOWMENT SCHOLARSHIP $1,000 - $1,250
Open to high school senior females only, intending to study engineering at a four- or five-year ABET accredited engineering program for a Bachelor of Science Degree Application is available in the College/Career Center, Room 209. DEADLINE: Application and all additional materials must be POSTMARKED ON OR BEFORE FRIDAY, JANUARY 21, 2016.

OREGON WHEAT FOUNDATION SCHOLARSHIP $1,000
Open to high school seniors; son or daughter of Oregon Wheat Growers League member; child of employees of OWGL member; also open to students who have worked during the summer for OWGL growers/members. Application is available in the College/Career Center, Room 209.
DEADLINE: Must be received NO LATER THAN MONDAY, FEBRUARY 1, 2016.

"SPEAK UP. WORK SAFE." VIDEO CONTEST $300 - $500
Open to students grades 9-12; designed to increase awareness about safety on the job for young people. Students must create a 90-second or less video with the overall theme of "Speak Up. Work Safe."
Complete rules, guidelines and official entry form are available at www.youngemployeesafety.org/contest
DEADLINE: FEBRUARY 1, 2016

BETTER BUSINESS BUREAU STUDENTS OF INTEGRITY SCHOLARSHIP $10,000
Open to high school seniors, attending college after high school graduation, Oregon, Alaska or Western Washington resident, GPA 3.5 or better. Create a 90-second video explaining how the Better Business Bureau helps people become smart consumers. For complete information visit the website: http://www.bbb.org/globalassets/local-bbbs/dupont-wa-114/media/content_page_images/scholarship/2016/bbb_sois_2016_rulesregulations.pdf
DEADLINE: 11:59 PM, SUNDAY, FEBRUARY 14, 2016

OREGON PROMISE SCHOLARSHIPS AWARD AMOUNTS VARY
Open to high school students graduating from an Oregon high school or completing their GED in Spring/Summer 2016, GPA 2.5 minimum, Oregon resident for at least 12 months prior to enrolling in a community college in Oregon. Apply online at www.OregonPromise.org
DEADLINE: MARCH 1, 2016

OFFICE OF STUDENT ACCESS AND COMPLETION (OSAC) SCHOLARSHIPS
More than 400 scholarships; Award amounts vary Open to high school seniors; US citizen or eligible non-citizen in the US intending to become a permanent resident required for most, but not all, scholarships. See Liz Rommel in the College/Career Center for details. Apply online at http://www.oregonstudentaid.gov/EARLY BIRD DEADLINE IS MONDAY, FEBRUARY 15, 2016. FINAL DEADLINE: TUESDAY, MARCH 1, 2016

AMERICAN COLLEGE FOUNDATION (ACF) VISIONARY SCHOLARSHIP PROGRAM
Open to high school students grades 9-12; US citizen or eligible non-citizen; Financial need is NOT a consideration.For complete guidelines and application, visit the website: www.AmericanCollegeFoundation.org DEADLINE: APRIL 1, 2016
---
Contacts and Links


North Eugene: 200 Silver Lane; Eugene, OR 97404; 541-790-4500 (main office)
School Website: http://nehs.4j.lane.edu/
Facebook NEHS page:https://www.facebook.com/NorthEugeneHighSchool
Facebook parent page:https://www.facebook.com/northeugenehighlanders?ref=hl
---
---
¡BUEN DIA PADRES!
Necesitamos un

padre que puede

traducir del

Inglés

al

Español

para este

boletín de noticias para

el resto de este

año

.

Puedo

entrenar a

usted!

Por favor,

póngase en contacto con

northeugeneparents@gmail.com

.
---
---