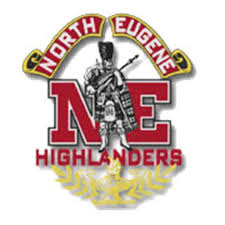 N
O
RTH
EU
GE
NE
PARENTS
---
NEWSLETTER INFO
This newsletter is written for parents by parents. We'd love to include information on
ALL
events that include NEHS students so please share your information by e-mailing it to
northeugeneparents@gmail.com
.
NEHS TALENT SHOW
Come check out the talented NEHS students on Wednesday, February 10
th
in the NEHS Auditorium. Doors open at 6:45pm and the show starts at 7pm. $5 suggested donation for admittance.
TEENS AND TECHNOLOGY: The inside scoop!
A workshop for parents to learn the basics about social media and cybersafety. You'll hear from local police, advocacy groups, and even tech savvy teens. Bring your smart phone, tablet or laptop. Wednesday, February 10
th
at the Sheldon Community Center, 2445 Willakenzie Rd., at 7pm. Sponsored by 4J, City of Eugene and the Junior League of Eugene.
HIGHLANDER HEROES PAGEANT UPDATE
North Eugene's version of the "Kids Helping Kids" pageant program that benefits the Children's Miracle Network fundraiser is at a crossroads. We currently do not have enough contestants or support students to adequately run a pageant in the style to which our community has been accustomed. The final deadline for applications will be Thursday, January 28, however, if the needed numbers for both contestants and support students is not met we will not have a Highlander Heroes Pageant this year and will revisit the event next year.
FORECASTING FOR 2016-17 CLASSES DURING SCHOOL CONNECTIONS
On February 23 in School Connections we will begin forecasting for the 2016-17 school year. All students in grades 9-11 will review their transcripts and make decisions about which courses they are interested in taking next school year. As they did last year, students will be able to access StudentVue in Synergy to make course requests. On March 8, in School Connections, teachers will work with students to insure they completed the online course request process accurately.
NEHS THEATRE
Mr. Gorelick needs bodies to fill out the amazing ensemble of this spring's production of Bye Bye Birdie! See him in room 319 for more details! Or, if you enjoy singing but don't want to perform onstage, you can be a part of our singing ensemble and sing the wonderful score by Charles Strause and Lee Adams from the wings! We are also looking for dancers to dance in large group numbers. This show is shaping up already, and rehearsals have just begun! Don't miss your chance to become a member of the National Conrad Birdie Fan Club! See Mr. Gorelick ASAP!
PC COMPUTERS NEEDED FOR THE DIGITAL ARTS & MEDIA CLASSES
The NEHS Career Technical Program in Digital Arts Media is seeking donations of fast PC computers so that we can run our 3D body scanning station. The software is too much for our PC. Please contact Jesse Sherman at Sherman_j@4j.lane.edu if you are able to help.
GRADUATION RATES ARE UP IN 4J
Great news from the state-- graduation rates are up in our district... and North Eugene had one of the largest growth rates! Check out the following article for more details:
http://registerguard.com/…/state-data-most-lane-county-scho…
BECOME FLUET IN SPANISH! CHILE EXCHANGE PROGRAM 2016-17
Short-term, "reciprocal" exchange: You will host a student from Chile during winter term 2016, and you study in Chile during spring term or summer of 2017, and live with the student that you hosted. Personal care: We are a local and small organization and work with 4-5 students at a time to ensure each student is given personal attention and care. We select our students and families carefully. Would you like to find out more? Please contact Sachi at
oregonadventure@icloud.com
,
541-285-3778
http://oregonadventure.weebly.com
SMARTER BALANCED/OAKS TESTING FOR JUNIORS
ln February, our juniors who are enrolled in the second half of science and math classes will be working on the Smarter Balanced/OAKS assessments in their classes. In May , our juniors who are enrolled in science, math and English Language Arts classes will work on the Smarter Balanced /OAKS Assessments. Students not enrolled in Science, Math and/or Language Arts during second or third trimester will be brought in for testing with other classes in May. See below for our testing schedule:
Science: March 7-11, May 30-June 3
Math: Feb 29-March 4, May 23-27
Language Arts: May 16-20
_________________________________________________________________________________________________________________________________________________________
In the News..........
Congrats to Dhalia Aparicio-Cruz as she was chosen as a candidate for Eugene's Future First Citizen award. She received a substantial scholarship as a result of her participation!
Congrats to Hometown Sports Athlete of the Week: Ally Gambill
Congrats to our varsity cheerleaders for placing 2nd in their first competition of the season this weekend!
_________________________________________________________________________________________________________________________________________________________
Yearbook News..........
~All students, staff and parents can create a replayit account or continue to post school related photos directly at
www.replayit.com/r/
~Yearbook Editors are seeking extreme sports photos: Snowboarding, skiing, Motocross, ATVs, fishing, roller derby, etc.
~The yearbook will cost $65 until the end of February--Jostens extended the deadline. YAY! Order in the student finance office or online at
www.jostens.com
.
_________________________________________________________________________________________________________________________________________________________
Seniors..........
YEARBOOK UPDATES FOR SENIORS ONLY
Graduation messages in the yearbook are a great way for parents to show pride in your graduating student! Sizes and prices vary and begin at 1/8 page at $45. This space can include a short message and/or a photo(s) of your senior. Space is limited, so reserve a place for your graduating senior today by emailing sherman_j@4j.lane.edu
The deadline is February 14.
SENIOR PROJECT PRESENTATIONS
On February 5 seniors are expected to present the work they have completed on their senior projects. Times will be available from 8am- lpm. lf you have a senior, please check in with them on their progress towards completion of their project. Projects were due in December; even if a student hasn't completed a project, we expect them to present on February 5. You can access the senior projects packet on our website. ln School Connections next week, students will receive additional information about the presentation and sign up for a time.
*********
SAT Dates
3/5/2016 Sign up deadline 2/4/2016
5/7/2016 Sign up deadline 4/8/2016
6/4/2016 Sign up deadline 5/6/2016
---
School Calendar
Jan 24-31
2/1
2/2
2/3 Wrestlers @ Eagle Point 5:45pm
Booster Club meeting in the NEHS Library at 7pm
2/4
2/5 No School- Progress Reports
Senior Project Presentations
Swim Team v. Marist @ River Road Pool 4:15pm
Boys Basketball @ Eagle Point HS 5:30 & 7pm
Girls Basketball @ Eagle Point HS 4 & 5:30pm
2/6 West Salem Jazz Festival
Cheer competition @ Sheldon
D
on't see an event on the calendar that you think needs to be shared? Please e-mail your info to northeugeneparents@gmail.com and we can share your event!
_______________________________________________________________________
Upcoming Dates to Remember
Feb 10.....NEHS Talent show at 7pm in the audiorium
Feb 10.....Teens and Technolgy meeting at the Sheldon Community Center @ 7pm
Feb 14.....Last day to submit senior ads to the yearbook
Feb 15.....No school in honor of Presidents' Day
Feb 23.....Spring Sports Registration
___________________________________________________
Fundraisers
Simple ways to earn money for our school. Please do the following:
Register your
Fred Meyer card.
Donate to
EEF
Target
purchases can be credited to NEHS.
Contribute your ideas for fundraisers. We could do so much more with NEHS than we do, if all parents pitched in!
Sign up for

escrip
Did you know shopping online at retailers such as Amazon, Apple Store, Gift Card Mall, Target,
DisneyStore.com
, and hundreds more, will earn up to 16% of every purchase you make for North Eugene High School? It's Easy! All you have to do is click on the link below to access the eScrip Online Mall and shop as you normally would. That's it! No card registration, coupons or special downloads required. Thanks for your support!
https://shopping.escrip.com/ref/pghome/s1a8565190
|North%20Eugene%20High%20School/ref=g
GIRLS BASKETBALL TEAM SELLING COSMOS POPCORN
Like Cosmos? The girls basketball team is selling bags for $4 each….. caramel apple, coconut crunch and salted caramel flavors are available All money raised goes towards uniforms and fees associated with the season.
---
COLLEGE ADMISSION COUNSELOR & MILITARY RECRUITER VISITS
NEHS CAREER COLLEGE CENTER
2015 – 2016 SCHOOL YEAR

Tues 2/2 11:40-12:15 Oregon Tech presentation with Remington
Thurs 2/4 11:40-12:15 New Hope Christian College presentation with Tony Joyner
Thurs 2/18 11:40-12:15 Navy Career Talk with Recruiter Hendrickson
Fri 2/19 11:40-12:15 LCC Titan Court Residential Hall presentation with LCC Representative
Thurs 2/25 11:40-12:15 Air Force Career Talk with Sgt. Petersen
________________________________________________________________________________________
Job Opportunities, Scholarships and Internships

YOUTH CONSERVATION CORPS. HIRING FOR SUMMER 2016 JOBS

The McKenzie and the Middle Fork Ranger Districts are looking for students 15 to 18 years of age for their summer Youth Conservation Corps (YCC) group. The program begins on June 20, 2016 and ends August 12, 2016. Enrollees will be paid bi-weekly at a minimum wage of $9.25 an hour.

Jobs to be performed:
*Assisting Forest Service employees in campground maintenance
*Hiking trail rehabilitation
*General Forest rehabilitation/improvement projects

McKenzie River Ranger District intends to hire up to 15 youth for 5-8 week sessions. The Middle Fork Ranger District may hire up to 20 youth
for up to 8 weeks. Applications for the Middle Fork Ranger District are due by 4:30 p.m. on Friday, February 12, 2016. Applications for the McKenzie River Ranger District are due by 4:30 p.m. on Friday, February 26, 2016.

If interested, see Liz Rommel in Room 209 to obtain the YCC Application Packet TODAY!
________________________________________________________________________________________
OREGON WHEAT FOUNDATION SCHOLARSHIP $1,000
Open to high school seniors; son or daughter of Oregon Wheat Growers League member; child of employees of OWGL member; also open to students who have worked during the summer for OWGL growers/members. Application is available in the College/Career Center, Room 209.

DEADLINE: Must be received NO LATER THAN MONDAY, FEBRUARY 1, 2016.
AL FORTHAN MEMORIAL SCHOLARSHIP FOR OREGON STUDENTS FROM HOMES/FAMILIES IMPACTED BY ADDICTION Sponsored by Volunteers of America, Oregon $10,000 ($2,500 FOR 4 YEARS)
Open to high school seniors, class of 2016, affected by addiction. Awards based on student response to five questions, and financial need
Must include letter of support from a teacher, coach, school counselor, adult mentor, pastor, etc., describing student's character and why they are recommending student for this scholarship. Essays should be typed and double-spaced. Essays must be emailed as an attachment to kyates@yoaor.org, along with letter of reference.

DEADLINE: FEBRUARY 1, 2016
ENGINEER GIRL! ESSAY CONTEST $100 - $500
Open to girls and boys, ages 8 – 18, grades 3 – 12
Write an essay, 1,000 – 1,500 words, on the following: Engineers often make challenging decisions that can sometimes affect thousands of people. To help them make good decisions, many engineering organizations have created guidelines for professional behavior or codes of ethics. Most engineering codes of ethics state that engineers must consider the safety, health and general well-being of the people. They also state the engineers must work to sustainably protect the environment. This means that public safety, health and well-being, and environmental sustainability are primary concerns for engineers. Imagine yourself as an engineer working on a promising new technology. You may want to consider some of the technologies currently being developed to address one of Engineering's Grand Challenges. Write an essay briefly describing the technology and what improvements you think it can provide in at least one of the four main areas of engineering responsibility: (1) safety; (2) health; (3) well-being; (4) environmental sustainability. Discuss any challenges to safety, health, well being and sustainability that this technology might present and describe what you, as an engineer, would do or consider to be sure that your responsibilities are full address. Essays judged on the basis of content, research, expression and originality. No more than 1,500 words. Must be original work. Only one entry per contestant. Must be submitted online. For complete details visit http://www.engineergirl.org/ and click on the link to the Essay contest.

DEADLINE: 6:00 P.M. Eastern Standard Time, FEBRUARY 1, 2016.
"SPEAK UP. WORK SAFE." VIDEO CONTEST $300 - $500
Open to students grades 9-12; designed to increase awareness about safety on the job for young people. Students must create a 90-second or less video with the overall theme of "Speak Up. Work Safe."
Complete rules, guidelines and official entry form are available at www.youngemployeesafety.org/contest

DEADLINE: FEBRUARY 1, 2016
BETTER BUSINESS BUREAU STUDENTS OF INTEGRITY SCHOLARSHIP $10,000
Open to high school seniors, attending college after high school graduation, Oregon, Alaska or Western Washington resident, GPA 3.5 or better. Create a 90-second video explaining how the Better Business Bureau helps people become smart consumers. For complete information visit the website: http://www.bbb.org/globalassets/local-bbbs/dupont-wa-114/media/content_page_images/scholarship/2016/bbb_sois_2016_rulesregulations.pdf
DEADLINE: 11:59 PM, SUNDAY, FEBRUARY 14, 2016

SCHOLARSHIPS FOR MILITARY CHILDREN $2,000
Open to high school seniors
, unmarried child of active duty personnel, reserve/guard and retired military members, or survivor of individuals who died while receiving retired pay from the military may apply for this scholarship. Minimum GPA 3.0 Apply at http://www.militaryscholar.org/ CLICK on the SCHOLARSHIPS FOR MILITARY CHILDREN link, then CLICK on the WHERE TO APPLY link.
DEADLINE: FEBRUARY 12, 2016.\\
ACPE NW SCHOLARSHIP up to $2,500
OPEN TO HIGH SCHOOL SENIORS
, minimum GPA C+ Demonstrating high interest and innovative use of technology during high school,Community/School involvement, planning to pursue studies in a technology-related field for a minimum of a two-year degree. Apply at http://www.acpenw.org/scholarhsips
DEADLINE: FEBRUARY 14, 2016
JACKIE ROBINSON FOUNDATION SCHOLARSHIP Up to $28,000 disbursed over 4 years
Open to high school seniors who are minority students;
US citizen, Financial need, academic achievement. Apply online at http://www.jackierobinson.org
DEADLINE: FEBRUARY 15, 2016
MOODY'S MEGA MATH CHALLENGE (M3) $1,000 - $2,000
High school juniors and seniors
are encouraged to register for the Moody's Mega Math Challenge, taking place February 27 and February 28, 2016. The competition requires students to solve an open-ended, realistic, math-modeling program in just 14 hours. Maximum of two (2) teams per school, each consisting of three (3) to five (5) students and one (1) teacher-coach. Each team is required to have a teacher/coach who serves as the team contact and oversees registration, but who is not required to be with or near the team on Challenge Day. Complete information and registration online at M3challenge.siam.org
REGISTRATION DEADLINE: FEBRUARY 19, 2016
VEGETARIAN RESOURCE GROUP SCHOLARSHIP $5,000 - $10,000
Open to high school senior, someone who has promoted vegetarianism in school and/or community;
Apply online at http://www.vrg.org/student/scholar.htm
DEADLINE: FEBRUARY 20, 2016
BUICK ACHIEVERS SCHOLARSHIP Up to $25,000 per year for FOUR years
Open to high school seniors
planning to enroll in full-time undergrad study at accredited US 4-year college or university for 2016-2017 academic year; must be a US citizen; criteria academics, financial need, leadership, activities. Specific majors: Accounting * Automotive Design * Automotive Technology * Business Administration * Chemical Engineering * Computer Engineering * Computer Information Systems * Computer Science * Controls Engineering * Economics * Electrical Engineering * Energy Engineering * Engineering Technology * Environmental Engineering * Ergonomics * Finance * Fine Arts Design – Sculpting * Graphic Design * Human Resources * Industrial Design * Industrial Relations * Industrial Hygiene * Information Technology * Labor and Industrial Relations * Management Information Systems * Manufacturing Engineering * Mechanical Engineering * Mechatronics * Occupational Health and Safety * Plastic/Polymers Engineering * Product Design * Production Management * Software Engineering * Statistics * Supply Chain/Logistics * Transportation Design Apply online at www.buickachievers.com
DEADLINE: FEBRUARY 29, 2016
OREGON PROMISE SCHOLARSHIPS
AWARD AMOUNTS VARY
Open to high school students graduating from an Oregon high school or completing their GED in Spring/Summer 2016, GPA 2.5 minimum, Oregon resident for at least 12 months prior to enrolling in a community college in Oregon. Apply online at
www.OregonPromise.org
DEADLINE: MARCH 1, 2016
OFFICE OF STUDENT ACCESS AND COMPLETION (OSAC) SCHOLARSHIPS
More than 400 scholarships; Award amounts vary Open to high school seniors; US citizen or eligible non-citizen in the US intending to become a permanent resident required for most, but not all, scholarships. See Liz Rommel in the College/Career Center for details. Apply online at http://www.oregonstudentaid.gov/
EARLY BIRD DEADLINE IS MONDAY, FEBRUARY 15, 2016. FINAL DEADLINE: TUESDAY, MARCH 1, 2016
OREGON STUDENT ACCESS COMMISSION (OSAC) SCHOLARSHIP APPLICATION
Open to high school seniors; US citizen or eligible non-citizen in the US intending to become a permanent resident is required for most, BUT NOT ALL, scholarships.
See Liz Rommel in the College/Career Center for details. File FAFSA online at www.fafsa.ed.gov as soon after January 1, 2016 as possible. Look for the scholarships that are specifically for NORTH EUGENE SENIORS. Apply online at www.OregonStudentAid.gov
DEADLINE: EARLY BIRD DEADLINE FEBRUARY 15, 2016 FINAL DEADLINE: MARCH 1, 2016
**** Please note: Due to space limitations not all of the available scholarships are listed. For a more complete list please see Liz Rommel in room 209.
---
---
---
¡BUEN DIA PADRES!
Necesitamos un

padre que puede

traducir del

Inglés

al

Español

para este

boletín de noticias para

el resto de este

año

.

Puedo

entrenar a

usted!

Por favor,

póngase en contacto con

northeugeneparents@gmail.com

.
---
---