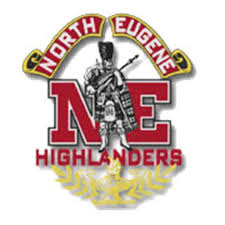 N
O
RTH
EU
GE
NE
PARENTS
---
Be on the lookout for progress reports. They should be arriving in the mail this week.
ASB Advisory Council petitions were due last week. Voting will be held on Tuesday, Oct.27th during School Connections Class and during lunch. The ASB Advisory Council will consist of five students per grade level who will be elected by their peers to serve as advisers to the ASB. Also during School Connections
on Tuesday
students will be reviewing the NEHS Student Handbook.
SAT Prep Class Tuesday, Oct 27, 2015 6-8pm in Room 102 Robert Sposato, M.Ed. will be the proctor. Each class is $40 per student. Students are required to sign up with Liz Rommel in room 209 and provide a check made out to NEHS-SAT Test Prep or NEHS -ACT Test Prep. If a student is unable to pay the $40 fee per test and wish to sign up for one or both, please ask them to see Liz Rommel in room 209.
Winter sports registration is November 10th. Don't forget to get those physicals scheduled so that your athlete can begin practice on time!
"Meet the Superintendent"
Our school district's new superintendent, Dr. Gustavo Balderas, is inviting parents and the public to stop in to get to know him and share your thoughts and questions about Eugene's schools. The session nearest NEHS is Thursday, Nov. 12, 5:30-6:30 (English language) & 6:30-7:30 (Spanish language) at Kelly Middle School, 850 Howard Ave., in the library. Please join the conversation!
_______________________________________________________________________________________
Yearbook
Order your NEHS yearbook by
Oct. 31st
and save money! The yearbook price rises to $60 after Halloween, so order now! Also, parents, staff and students alike are encouraged to create a ReplayIt account so you can share photos with the yearbook staff. The free account can be created at
www.replayit.com/r/
Parents of seniors are encouraged to place a baby ad or congratulatory announcement in the yearbook. The deadline is
Feb. 14th
. Fliers are available in the front office.
_______________________________________________________________________
Seniors..........
Senior portraits are due
January 1st
, on a CD (or 2 inch by 3 inch print) in the front office. Please put your student's name on the CD. JPEGs are fine as long as they are 300 dpi. Senior portrait specifications sheets are available in the front office.
Senior projects should be underway. Check with your student to ensure they are on track for completion. Want more information on Senior Projects? Check out the Senior Project guide: http://nehs.4j.lane.edu/...nior-Project-2015-16.pdf
Download (PDF, 150KB)
The next Senior Project meeting is Monday, Nov 2 during OAT in the auditorium. Topic is Community Experience.
---



School Calendar




Oct 26- 31


Monday
Tuesday School Connections Schedule* (25 min)
Site Council 3:45-5:15pm
Boys Soccer vs. Churchill 4pm & 6pm
SAT Prep Class 6-8pm in room 102 $40 fee per test applies
Wednesday Girls Soccer vs. Churchill 4pm & 6pm
Thursday


Friday

Football @ St. Helens 4:30pm & 7pm
Saturday Happy Halloween
Sunday Daylight savings time..... change those clocks!!!

*School Connections is a class that meets on the 2nd and 4th Tuesday of each month for either 25 or 45 minutes depending on the curriculum.
_______________________________________________________________________



Community Events


River Road/El Camino del Río
Produce Plus Program

Where: River Road/El Camino del Río, Cafeteria 120 West Hilliard Lane
Time: 3:00-5:30 PM

River Road (El Camino Del Rio) has partnered with Food for Lane County and offers free produce once a month to families on a first come first serve basis.

Please bring your own bag or box.

Produce Distribution Dates
10/23, 11/20, 12/18, 1/15, 2/19, 3/11, 4/15, 5/20, 6/3


____________________________________________________

Community Service/ Volunteer Opportunities

Become a Positive Community Kitchen VOLUNTEER

Learn to prepare beautiful healing organic meals for people facing life-threatening illnesses.

When: Every

Monday

Afternoon

4pm – 6pm

(Teens)

& 3:30pm – 6pm

(Adults)

Volunteer Orientation and Training for Teens & Adults

October 22nd 6:30pm –

7:30pm

Food Handler Card guidelines and requirements

Kitchen expectations & responsibilities

Kitchen Tour

Q&A

Training at: Stellaria Building Community Room (upstairs)

150 Shelton-McMurphey Blvd.

Eugene, OR 97401

Register online at

Volunteers Needed for Festival of Trees

Week of November 23, 2015 through November 30, 2015
See Liz in room 209- College/Career Center for a volunteer applicarion packet by Thurs., Nov. 5th
Need more information? Call 541.228.3007 or 541.228.3040


Volunteers are needed for these tasks:


Help Set-Up at Valley River Inn
Information/Greeters
Ticket Takers/Programs & many other fun tasks

____________________________________________________




Fundraisers


Simple ways to earn money for our school. Please do the following:
Sign up for escrip
Register your Fred Meyer card.
Donate to EEF
Target purchases can be credited to NEHS.
Contribute your ideas for fundraisers. We could do so much more with NEHS than we do, if all parents pitched in!
_______________________________________________________________________


COLLEGE ADMISSION COUNSELOR & MILITARY RECRUITER VISITS
NEHS CAREER COLLEGE CENTER
2015 – 2016 SCHOOL YEAR


Monday, Oct. 26 10:00- 10:20 Pacific Lutheran University Joel Veloni
11:45 to 12:15 Evergreen State College Megan

Tuesday, Oct. 27 9:15 to 9:45 Corbin University Savannah

Wednes, Oct. 28 11:40 to 12:15 New Hope Christian College Tony

Thurs, Oct. 29 11:40 to 12:15 Navy Career Talk EN2 Hendrickson

Tuesday, Nov. 3 11:40 to 12:15 Army National Guard Career Talk Samantha

Thurs, Nov. 5 8:30 to 10:30 OSU Application workshop for seniors Michael Jensen

Tues, Nov. 10 11:40 to 12:15 Northwest Christian University Kassie

---
Scholarships, Internships and Job Opportunities

Wells Fargo College Steps Scholarship Sweepstakes $1,000
Open to high school students, grades 9 – 12, must be at least 13 years old
Open to any student in high school, born on or before 12/31/2000, who is enrolled in the CollegeSteps Program. Employees of Wells Fargo, immediate families and households are not eligible to win. Apply at https://www.wellsfargo.com/student/sweepstakes/; August 13

SIEMENS COMPETITION IN MATH, SCIENCE AND TECHNOLOGY $1,000 - $100,000
Open to high school students, grades 9-12 as of the 2015-2016 school year. US citizen or legal permanent resident of the US; Students can compete as an individual or as a member of a team; each student can only submit one research project. Research reports may be submitted in the fields of mathematics, engineering, biological and physical sciences. For complete details visit the website:

https://siemenscompetition.discoveryeducation.com


DEADLINE: TUESDAY, SEPTEMBER 22, 2015

WENDY'S HIGH SCHOOL HEISMAN
Open to male and female high school senior athletes who exhibit excellence in the classroom, on the playing field and within their communities. Apply online at

https://www.wendyshighschoolheisman.com/


DEADLINE: OCTOBER 2, 2015, 3:00 P.M. Pacific Time

AES ENGINEERING SCHOLARSHIP $500
Open to high school juniors and seniors; essay topic: When you look back on your life in 30 years,
what would it take for you to consider your life successful? What relationships or accomplishments
will be important on this journey? Submit essay via email to scholarships@aesengineers.com
DEADLINE: OCTOBER 7, 2015

HORATIO ALGER SCHOLARSHIP $1,000 - $22,000
Open to high school seniors, Class of 2016; US citizen, intending to pursue a bachelor's degree at an accredited institution (may start studies at a two-year institution) Financial need; Minimum GPA 2.0


Apply online at https://scholars.horatioalger.org/scholarships/


DEADLINE: OCTOBER 25, 2015

COCA COLA SCHOLARS PROGRAM $20,000 ($5,000 PER YEAR FOR FOUR YEARS)
Open to high school seniors, Class of 2016; US citizen, US permanent resident; temporary resident (legalization program); refugee; asylee; Cuban-Haitian entrant; or humanitarian parolee; planning to pursue a degree at an accredited US post-secondary institution; minimum 3.0 GPA at the end of your junior year; may NOT be children or grandchildren of employees, officers or owners of Coca-Cola bottling companies, the Coca-Cola Company or any bottler or company divisions or subsidiaries Apply online at

http://www.coca-colascholarsfoundation.org/

YOU WILL NEED THE NORTH EUGENE CEEB CODE: 380328 DEADLINE: No later than 11:59 p.m. Eastern Time on OCTOBER 31, 2015

BENNINGTON YOUNG WRITERS AWARDS $250 - $500
Open to high school students grades 10, 11 and 12; You do not need to be applying to
Bennington College to enter this competition. Submit one of the following: Poetry (a group of 3 poems); Fiction (short story or one-act play, no more than 1,500 words); Non-Fiction (personal or academic essay, fewer than 1,500 words). All entries must be original work and must be sponsored by a high school teacher. Entries must be accompanied by an official submission form. Complete rules and submission form available at the Bennington Young Writers website,

http://www.bennington.edu/NewsEvents/YoungWritersAwards

DEADLINE: NOVEMBER 1, 2015

EMPEROR SCIENCE AWARD
100 students will be awarded a mentorship opportunity and receive a Chrome Notebook and
$1,500 to help towards their research. Open to high school students in grades 10 and 11; curious about science and cancer research and care.

Application is online at www.EmperorScienceAward.com


DEADLINE: NOVEMBER 1, 2015

Veterans of Foreign Wars and Its Ladies Auxiliary VOICE OF DEMOCRACY Patriotic Audio
Essay Scholarship Competition Open to grades 9 thru 12 Awards range from $50 - $100 at the local level, to $30,000 at the National level Student must submit a 3-5 minute original essay written, and then recorded on an audio CD or a flash drive. Topic: "My Vision for America." Entry packet is available in the College/Career Center, Room 209. DEADLINE for submission: NOVEMBER 1, 2015

PRUDENTIAL SPIRIT OF COMMUNITY AWARDS $1,000 - $5,000
Open to high school students, grades 9-12 as of November 5, 2015; must have participated in volunteer activity that occurred at least in part during the 12 months prior to the date of application. To apply visit the website: http://spirit.prudential.com Applications can only be submitted through the College/Career Center, Attention Liz Rommel, Room 209. DEADLINE: 3:00 P.M. ON TUESDAY, NOVEMBER 3, 2015
---
Contacts and Links


North Eugene: 200 Silver Lane; Eugene, OR 97404; 541-790-4500 (main office)
School Website: http://nehs.4j.lane.edu/
Facebook NEHS page:https://www.facebook.com/NorthEugeneHighSchool
Facebook parent page:https://www.facebook.com/northeugenehighlanders?ref=hl
---
---
¡BUEN DIA PADRES!
Necesitamos un

padre que puede

traducir del

Inglés

al

Español

para este

boletín de noticias para

el resto de este

año

.

Puedo

entrenar a

usted!

Por favor,

póngase en contacto con

northeugeneparents@gmail.com

.
---
---