Dear Josh,


Ready for the weekend? Hope you are well and staying warm in this snowy and cold weather. We hope to see you at our next meeting, where we'll have a guest presentation about historical transportation projects. More details below and to the right. Hope you can attend.
---
Monthly Nicholson
Heritage
Association
First Presbyterian Church
---
Agriculture Strategy Summit
Have plans for February 20, 2014? Why not attend the Bradford County Agriculture Summit in Wysox? Clink here for more details.
---
---
Check out our latest brochure on Nicholson, the Nicholson Bridge, and the Viaduct Valley Way Scenic
Byway!
Click
here
.
Study Public Meetin
g Summary: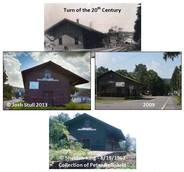 To see a one page fact sheet on the study's outcome, including projected costs, the presentation, and summary of the meeting, visit
www.nicholsonstation.org
.
We even made the
news
!
We now take our next steps to rehabilitate the station into the Nicholson Tourism Center at the Historic DL&W Railroad Station and gateway to the Viaduct Valley Way Scenic Byway, as well as a place for community events. While we will pursue government funding avenues and corporate sponsors, we still need your help! Donations appreciated and PayPal even accepted. Thank you!
---
at our Next Meeting: 2/26/14.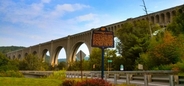 Come to our February 26, 2014 meeting for a guest presentation by Erin Hammerstedt,
Preservation Pennsylvania
, and Kevin Mock,
PennDOT
, where they'll discuss ProjectPATH and provide you with the tools you need to participate in transportation projects and protect, preserve and enhance the historic resources you value. Need directions? Click here for a Google Map.