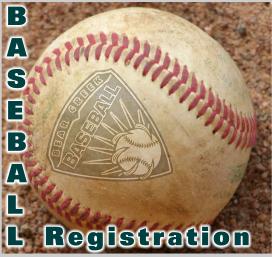 Registration is underway! Don't wait!
Supplementing our wonderful softball program, Bear Creek Baseball and T-ball returns this year for ages 4+! This is sure to be an exciting season kicking off with Opening Day on April 20th.
But, first you have to get 'em registered! Online registration is available 24/7 by clicking here. In person registration for T-ball and Baseball will take place in the rec office at Patapsco from 6-8 on Tuesdays and Wednesdays beginning tonight.
Softball registration will take place in the cafeteria at Patapsco from 6-8 on Monday and Wednesdays through February.
Whether your child is an experienced ballplayer or a first-timer, they are sure to learn while having a ton of fun!

We'll also be hosting an official Aquafina Pitch, Hit, and Run contest for ages 7-14 during our opening day ceremonies! Children are invited to test their skills for fun or for competition. Winners will advance to sectionals.

Bear Creek Little League Day at the Ballpark is May19th at 1:35 vs. the Tampa Bay Rays. Players in uniform will get to go on the field at Camden Yards and will meet some of the players! Tickets are $9 for players and families and must be purchased in advance. We have a limited number of tickets so be sure to ask about it during registration or contact the program chairpersons listed on the Bear Creek website.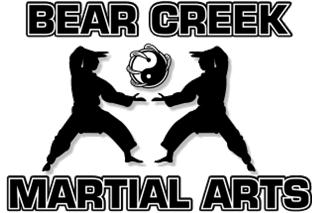 Did you know we offer T'ai Chi classes for adults?
Tai Chi is an ancient Chinese martial art practiced for health and relaxation. Its slow movements help you to reduce stress, improve circulation, and increase your sense of well being. People of all ages and abilities can practice tai chi to increase energy and vitality. It is an exercise that can be practiced for a lifetime. You can easily learn the fundamental principles of t'ai chi in our fun and enjoyable classes taught by our very own Sifu Edgar Livingston.
There's always room for new students in Kung Fu and T'ai Chi, so bring your friends and learn Martial Arts the traditional way. For more information contact Sifu Edgar Livingston at (410) 952-4211. It's never too late to register!
Visit the Martial Arts homepage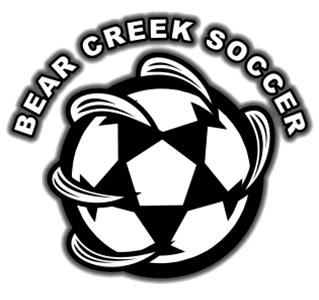 We are mid-way through the indoor soccer season and all of our teams are doing well. We are constantly amazed at how much the children develop in technical skill and sportsmanship throughout each season! Keep up the good work!
Just a reminder for those whose children play at the SERRC. SERRC has a zero tolerance misconduct policy. All cheering should be positive in nature and no one other than a coach should address the referee. Should you have questions, please contact SERRC staff at 410.887.3478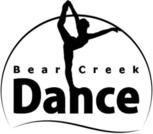 Dance, Dance, Dance! Our dancers are working hard to get ready for their recital. Costumes are on order and things are really coming together! Please help our dancers by participating in the Mustang Pizza Night coming up on Thursday February 21st! Who doesn't like pizza for dinner? Make sure you mention Bear Creek when ordering so they can keep track of the fundraiser. If you would like to support your favorite dancer with a tribute in the recital program, please contact Jennifer Barron or Angel Healy.
We are looking forward to showing off all of our dancers hard work at the recital this year! More information to come!