Dear Joseph E.

Northwest Seaport is excited to share this news with you. Visit the fleet at the Historic Ships Wharf during programs, chantey sings, volunteer work parties and more. Upcoming Events.
---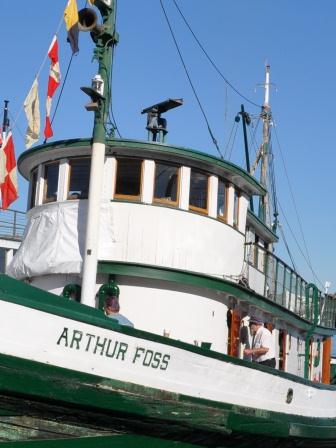 ARTHUR FOSS CAMPAIGN LAUNCHED
Support the 2013 campaign to help match, dollar for dollar, the $25K King County 4Culture grant awarded NWS for the tug's Revitalization Project
. Your donation unlocks the future for this National Historic Landmark. Special Offer: Free memberships for gifts of $100 or more!
---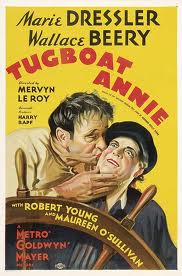 TUGBOAT ANNIE MOVIE SCREENING
Feb. 24, 12-5pm. Northwest Seaport celebrates with MOHAI the 1933 film Tugboat Annie. MOHAI screens the film and you can board the famed tug "Narcissus" (Arthur Foss) on the same day! Buy your film DVD aboard for only $19. Join us at this pre-Oscar "party."
---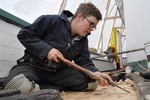 NEW SEAPORT/CWB PROGRAM A SUCCESS
The first session of the new Northwest Seaport/The Center for Wooden Boats "Boatwright / Shipwright-In-Residence" program has concluded, and both organizations are planning on how to keep program going.

---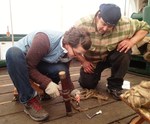 WORK (&) PARTY
March 2, 10am - 4pm. Join other new and dedicated volunteers at work parties aboard Arthur Foss. The parties have made vital contributions to deck and engineroom projects. Yes, this is the first Saturday. Schedule your future first Saturdays aboard the tug.
---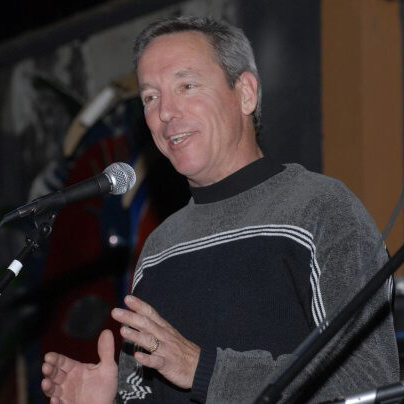 MARITIME MUSIC
March 8, 7:30-9:30pm in MOHAI's Compass Cafe. Dano Quinn is song leader and will keep the sing-a-long rolling along. Chantey Sing will "christen" in the Wawona planking which decorates the cafe. Join the fun!
---
STORIES OF THE SEA CONTEST IN MAY
Northwest Seaport is proud to host the 2013 contest held during the Seattle Maritime Festival at the Highliner Pub & Grill at Fishermen's Terminal in early May. Stay tuned for more information at NWS website and Facebook page. 13th Annual evening of poetry, stories, songs and FUN!

---
MEMBERSHIP TO NWS


Northwest Seaport makes it easy to renew or become a new member. Simply complete the online form and follow PayPal instructions. Show your support of the activities, vessels and services you deem valuable for the community.
Northwest Seaport
PO Box 9744
Seattle, WA 98109
Sincerely,
Northwest Seaport