Free and open to the public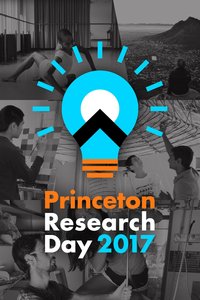 A campus-wide celebration of research and creative endeavors by the University's undergraduates, graduate students, postdoctoral researchers and other nonfaculty researchers.
Frist Campus Center
Thursday, May 11, 10:30 a.m. to 5:00 p.m.
Charles Kane, professor of physics at the University of Pennsylvania, will speak about how quantum mechanics enables the existence of topological phases of matter that can have both exotic and useful properties.
Princeton University McDonnell Hall, Auditorium-02
Thursday, May 4, 8 p.m.
Julius Lester photographed the black South and portions of the civil rights movement from 1964-68, when he was a leader of the Student Nonviolent Coordinating Committee. This exhibition draws from his poignant urban and rural images and features portraits of young civil rights workers of that era, both known and unknown.
Bernstein Gallery, Robertson Hall
April 14 - May 18