Free and open to the public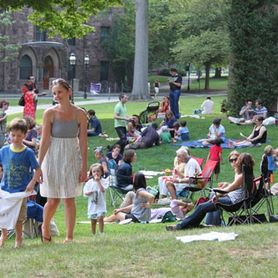 Celebrate summer and the new special exhibition Great British Drawings from the Ashmolean Museum.
Brown/Dod Quad, Princeton University
Thurs., Aug. 3 at 6 p.m.
Princeton's Department of Astrophysical Sciences holds monthly informal open houses for observing the night sky.
Peyton Observatory, Princeton University
Wed., Aug. 16 at 9 p.m.