Free and open to the public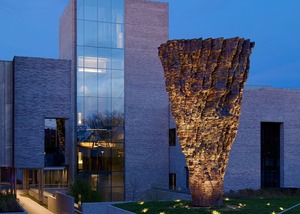 Experts from academia, industry and government will address the past, present and future of energy efficiency.
Maeder Hall Auditorium, Andlinger Center for Energy and the Environment
Monday, April 3, 7:45 a.m. to 5:30 p.m.
Robert P. Kirshner, the Clowes Research Professor of Science at Harvard University and chief program officer for science at the Gordon and Betty Moore Foundation, will give a lecture about the origins of the universe.
Princeton University McDonnell Hall, Auditorium-02
April 20 at 8 p.m.
Get a behind-the-scenes look at a national laboratory where scientists are creating a "a star on Earth" as a future energy source.
Princeton Plasma Physics Laboratory
100 Stellarator Road, Princeton, New Jersey
Tours are offered the first and third Friday of most months at 10 a.m.