Free and open to the public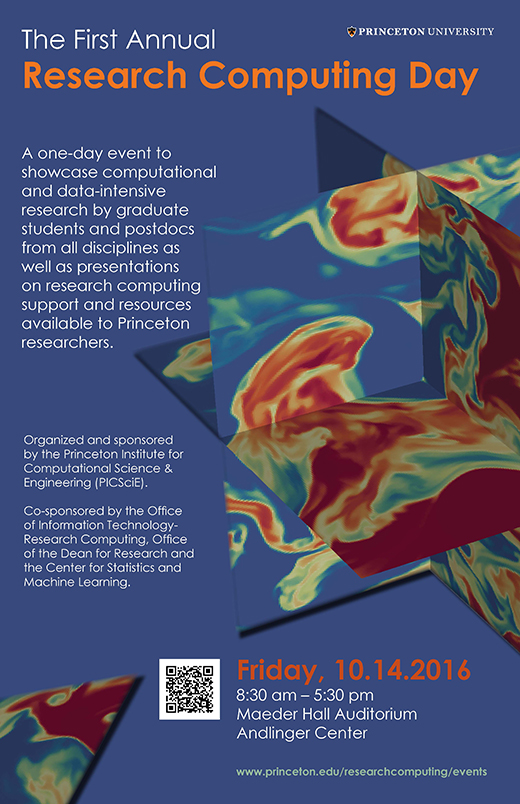 The conference will highlight computational and data-intensive research by graduate students and postdocs from all disciplines.
Princeton Institute for Computational Science & Engineering (PICSciE)
Maeder Hall Auditorium - Andlinger Center for Energy and the Environment
Friday, October 14, 8:30 a.m. to 5:30 p.m.
A panel discussion will feature scholars from political science, sociology, anthropology and psychology to offer insights on how the U.S. elections are impacting Muslims domestically and internationally.
Robertson Hall, Bowl 1
Tuesday, October 18, 2016 6:30 p.m.– 8:30 p.m.
The Center for Information Technology Policy and the Woodrow Wilson School will host experts at the intersection of technology and policy to discuss issues of security and privacy.
Friend Center Convocation Room
Friday, October 21, 9:00 a.m. to 4:00 p.m.