​Lots of Good News from the Spirit of Entrepreneurship Foundation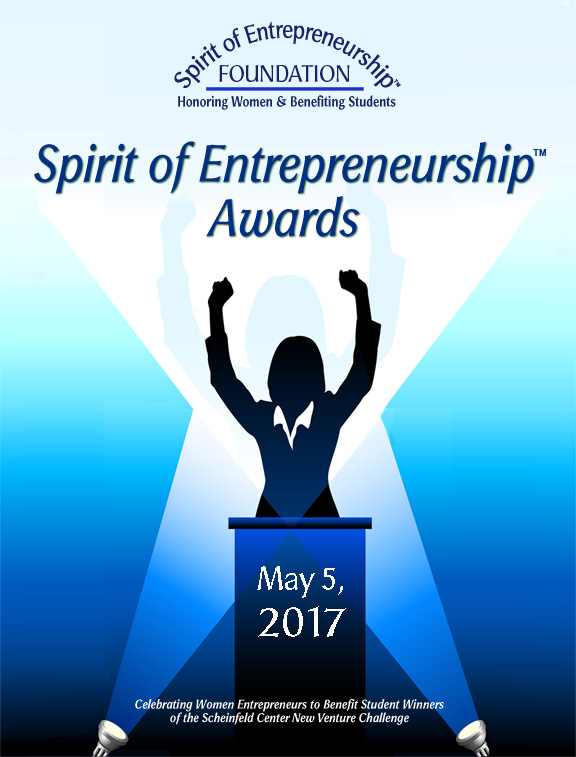 Not only were the 7th annual Spirit of Entrepreneurship Awards celebrating women and student entrepreneurs a big success, but the proceeds will also provide $16,000 to collegiate and high school winners of SBCC's Scheinfeld Center's 2018 New Venture Challenge, a one-day business pitch competition for Santa Barbara County students. There will be cash prizes of $12,500 in the form of seed money for their business. The remaining $3,500 will be given to a scholarship fund the Spirit of Entrepreneurship Foundation has set up with the SBCC Foundation for the winners to use to attend the four-year college or university of their choice.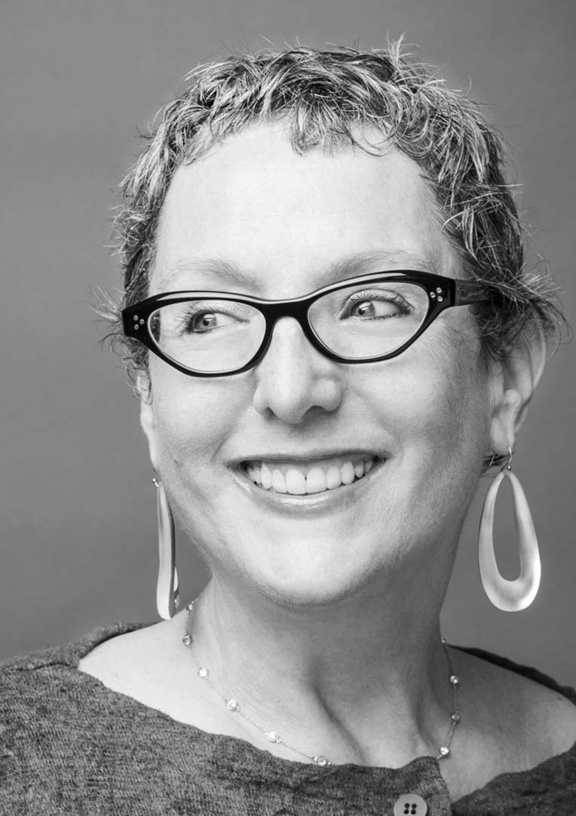 We are proud to have Montecito Bank & Trust as our Premier sponsor, along with Southern California Edison, Bank of the West, Cox Communications, and the other generous businesses, organizations, and individuals who help make the Spirit of Entrepreneurship Awards possible
.
And we again want to thank Lynda Weinman, President of the Santa Barbara International Film Festival, for being our terrific emcee.
We will also be building up our Successful Entrepreneurs Giving Back Award for one of the women winners who has been in business less than five years. For more information about this award contact Cathy Feldman at info@soefoundation or to contribute to our fund for the Scheinfeld Center New Venture Challenge visit here make a greatly appreciated donation to support women and student entrepreneurs.
---
Success Stories from Winning Women and
Student Entrepreneurs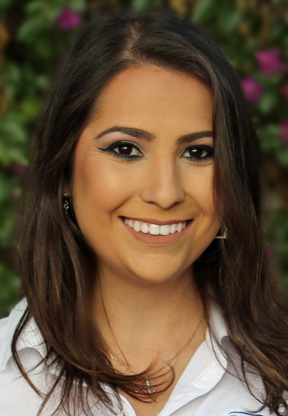 Helping People Get Better...Faster!
Alexis Schomer's Story
(Emerging Business SOE Winner 2017)
Alexis created her business, RepWatch to provide injured patients with the necessary tools to improve their recovery process. RepWatch is a combination of an app with wearable devices that connects physical therapists with their patients. It is designed to increase patient involvement and empower users by motivating them to complete their daily exercises while tracking their progress.
RepWatch's app can run on any cell phone and is able to connect with nearly any wearable device making it easy to be implemented into existing rehabilitation and recovery programs. The app uses unique algorithms to determine movement analysis, and patent-pending functionality makes it easy to determine when a patient can resume daily activities. This saves employers and insurance companies money, and speeds up the recovery of patients.
Learn more about all our women winners here!
---
Real People Providing Real-Time Translation via Your Cell Phone





Elizabeth Kravchuk's Story




(1st Place High School Winner, New Venture Challenge, 2017)
Elizabeth was inspired to create TuneIn, a language translation app, by her Ukrainian grandparents. Although they live in Santa Barbara, they do not speak English, so someone in her family needed to translate for them. When present, Elizabeth speaks English, Ukrainian and Russian, but she wondered what they would do if no one was around to help.
TuneIn, is an on-demand translation service that is accessed through your smartphone in real-time. Users have the ability to go on their phone, and with just a few taps they are connected to a certified translator, either through chat or audio calls. TuneIn follows a similar software model to "Uber" and "Postmates" where a consumer opens the app, chooses the service they need, and are automatically connected to it. The use chooses the language they need translated, decides whether they prefer an audio call or video chat, and are automatically connected a live translator.
Visit our website to see the complete list of student winners and to learn more about the Scheinfeld Center's New Venture Challenge.
---
Celebrating the 2017 Winners of the
Spirit of Entrepreneurship™ Awards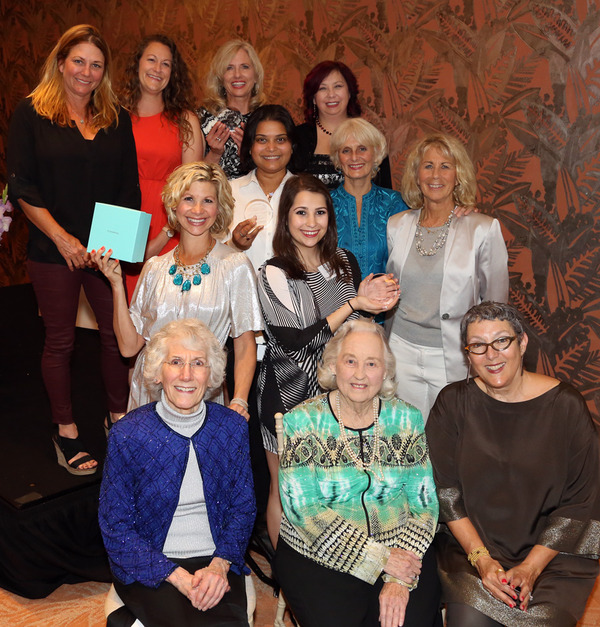 Photo by Linda Blue Photography
Back Row: Ashley Farrell, Ashley Farrell Landscape Design (Agriculture/Wineries); Tara Jones Haaf,Eat This, Shoot That! (Hospitality/Tourism); Jeanne David, Outer Aisle Gourmet(Wholesale/Retail/Global Trade); Fay Doe, Underground Hair Artists (Retail) Middle Row: Emilee Garfield, The Loft: Emilee's Pilates & Yoga (Health); Payal Kamdar, vSolvit (Science/Technology); Alexis Schomer, RepWatch (Emerging Business); Janet Reineck, World Dance for Humanity(Nonprofit); Gillian Christie, Christie & Co (Media/Communications). Seated: Cathy Feldman, Board Chair, SOE Foundation; Pamela Webber, Santa Barbara Hotel Group (Life Achievement); Lynda Weinman, co-founder, lynda.com/SBIFF. Not shown: Heather Hochrein, EVmatch (Green/Social Entrepreneurship); Alelia Parenteau, iSurf School (Professional Services)
You can learn more about each of the 2017 winners here.
Watch the
slideshow
of the SOE Awards to see these inspiring women!
---


Help us DOUBLE the money we use to support
student and women entrepreneurs
The Spirit of Entrepreneurship™ Foundation has been given a large matching grant but we only have until the end of 2017 to raise the funds.
Won't you help us take advantage of this amazing fundraising opportunity and reach our goal?
The Spirit of Entrepreneurship Awards™ is unique in that student entrepreneurs are inspired by successful role women models, in addition to winning cash prizes as seed money for their businesses as well as scholarships. At the same time, outstanding women entrepreneurs from Santa Barbara and Ventura Counties are honored with beautiful engraved awards from Tiffany plus one wins our special Successful Entrepreneurs Giving Back Award. The proceeds from the SOE Awards go toward funding the student awards and scholarships for the following year.
But that isn't quite enough. For the first time ever, we can double the money you contribute! Please support entrepreneurship in our region, and give what you are able.

For information about making a tax-deductible donation to the Spirit of Entrepreneurship Foundation, a 501(c) corporation, and to help us support our mission, click here. You can also call us at 805-682-8380 or email us at info@soefoundation.org.
---