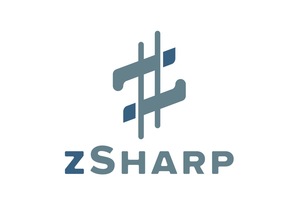 In This Issue
Welcome to zSharp's Winter 2014 Newsletter! We have a new name (formerly Education Through Music—Bay Area), a new look, a new website, and the same dedication to providing comprehensive music education to disadvantaged children in the East Bay.
New Look
In October 2013, zSharp hired designer Moly Yim and his team to cost-effectively design our new look. We began with a new logo that brilliantly integrates both the "Z" (for Generation "Z") and a musical sharp sign. We then moved on to redesigning our website from the ground up. We are tremendously happy with the results and think you will be too.
Rally Campaign Wrapup
We are proud to report that our first crowdfunding campaign on Rally was a huge success. Thanks to 2,504 generous supporters we raised over $27,000—almost three times our $10,000 goal. This money will bolster our education programs and help provide every student, in every grade, with a music class every week. Thank you!
Spotlight on:
CORONADO
ELEMENTARY
Partner since: 2009

Principal: Linda Cohen

Enrollment: 460 (K-6th)

Demographics:
60% Latino
40% African-American
100% Students on Free Lunch Program
Despite facing severe socio-economic disadvantages, Coronado Elementary has a strong committment to music education. Says Principal Linda Cohen: "We were lucky that, when the district cut arts funding, we had zSharp. There are few things that we have at this school that will always be here. Music is one. The music classes [taught by zSharp teacher Julie Bruins] are very, very engaging and the students ADORE it."
Growing Partnership with SF Opera

zSharp's partnership with San Francisco Opera is well on its way, providing music and opera education for every student at Valley View Elementary in Richmond. As with other zSharp schools, every child in every grade participates in at least one music class per week that is completely integrated into the school day and taught by a certified music teacher. At Valley View, however, classes are split between zSharp's Chris Winslow and SF Opera Education faculty, who deliver coordinated lessons providing not only basic music education, but also experience with the multiple arts of opera. The program culminates with fourth-sixth graders performing their own ten minute opera!
Expansion to New Partner Schools
zSharp has doubled its student load in the 2013-14 year, with expansion into three new West Contra Costa schools: Chavez, Dover, and Valley View. We currently serve eight low-income public elementary schools in the East Bay, bring comprehensive music education to over 4,400 kids.

Did you know?

State-wide reading and math scores increase by more than double during zSharp's first five years at a Partner School, while truancy rates drop an average of 45%!
zSharp Ahead of Financial Projections
We are proud to report that, thanks to our generous supporters, zSharp is currently ahead of our financial projections for the year. Significant personal donations, as well as support from the Clarence E. Heller, S.H. Cowell, and D'Addario Foundations have pushed us 9% ahead of our budget for the fiscal year. We look forward to continuing this positive momentum by expanding to more partner schools from our wait list next year.
New Staff Members
We are pleased to welcome two new members to the zSharp team:

Allison Renn
, a Wisconsin native, is a music educator, conductor, singer, and composer, and is zSharp's new Program Director, overseeing and coordinating the curriculum for all of our partner schools. She has taught in public and parochial schools, specifically General Music, Choir, and Music Appreciation. She earned her undergraduate degree in Music Education and Vocal Performance at the University of Wisconsin-Stevens Point, and completed her graduate studies at the University of North Carolina, focusing on Vocal Pedagogy and Performance. While there, she directed the Greensboro Symphony Guild Chorus, supervised county-wide choral events, and arranged music for the Department of Education to assist students in preparing for state-wide standardized testing.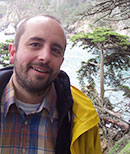 Dover Elementary's newest teacher,
Michael Carreira
, is a musician and educator who has taught for over ten years in several New York City and Oakland public schools. His teaching interests include percussion music from around the word, an updated take on the Orff method, and the great songs from American blues and folk traditions. He holds degrees in composition from Boston University and Mills College.